About Us
Seal Superyachts Vanuatu
Our team are a blend of locals and long term expatriates who share a passion for the sea, our beautiful islands and of course yachting. Kevin Nixon and Sandy - all Vanuatu born and bred - are our specialist guides, with expert local knowledge of the best cruising spots. Ingrid, our Provisioning Specialist, has been supporting visiting yachts since 1995 along with husband Gary, a Lloyds certified boat builder who heads up our Technical team.
Principal Agent Claire and Managing Director Justin Jenkin both come from a Superyacht background, and settled in Vanuatu to offer shore support for yachts and superyachts - the perfect team for your cruising visit to our island home.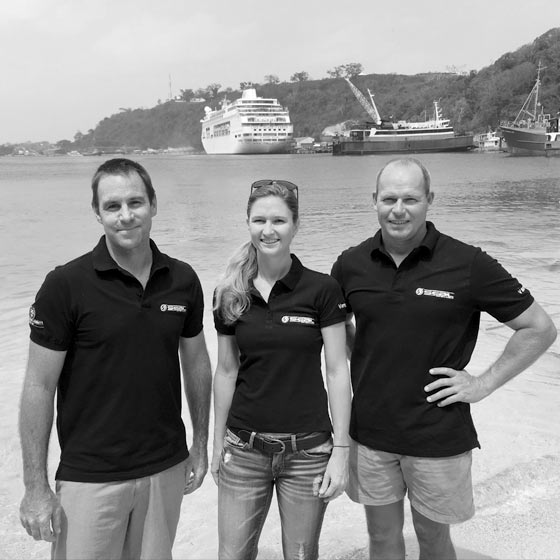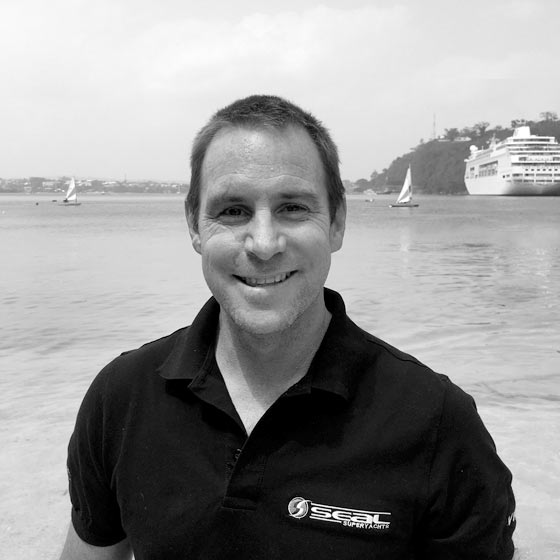 A Message from Justin Jenkin
"Seal Superyachts Vanuatu is Vanuatu's leading full service Superyacht Support Agency. Officially launched in 2010, we provide shore support and assistance to Superyachts and Yachts visiting all regions of Vanuatu.
We have extensive experience in handling superyachts and yachts, having a superyacht captain as MD and a team of experienced superyacht and yacht professionals coupled with the very best local island experts and a sound support network through the islands. We have worked for many yacht owners and captains, and deliver an excellent service. We are confident that we are the superior choice for your Vanuatu Superyacht Agent."
Justin Jenkin
General Manager
Destinations
Vanuatu is an island nation in the SW Pacific composed of over 80 islands with 2,528 kilometers of coastline and a total surface area of 12,189 square kilometers. Vanuatu lies a mere 600 nm to the West of Fiji and 1000 nm East of the Australian East Coast making it a great stopover point for yachts heading across the Pacific or for those on a SW Pacific circuit.
Due to the many islands, most of which are sparsely populated, Vanuatu has an abundance of safe, beautiful and unspoiled anchorages and bays, with some spectacular scenery. Each island, bay and village along the way brings a new and totally unique experience to the visitor.
Check out our Superyacht Guides to Vanuatu
Vanuatu Superyacht Guides
Services
Provisioning
Logistics
Bunkering
Maintenance
Formalities
Cash To Master