73-metre Lürssen Titania has a busy charter year planned
From SuperYacht World by Paul Ashton
The 73-metre Lürssen Titania is geared up for a busy charter year, with a summer in the Mediterranean and a winter further south. Paul Ashton spoke to her captain Will Bagshaw to find out what the yacht has been up to.
How was your 2014 season?
"We had our most successful summer ever and a very busy winter, which included the Abu Dhabi Grand Prix, along with time spent chartering in Thailand, Malaysia and the Maldives.  The current crew on board Titania are the finest I've ever worked with and I feel we are extremely well equipped to accommodate diverse groups of charter clients."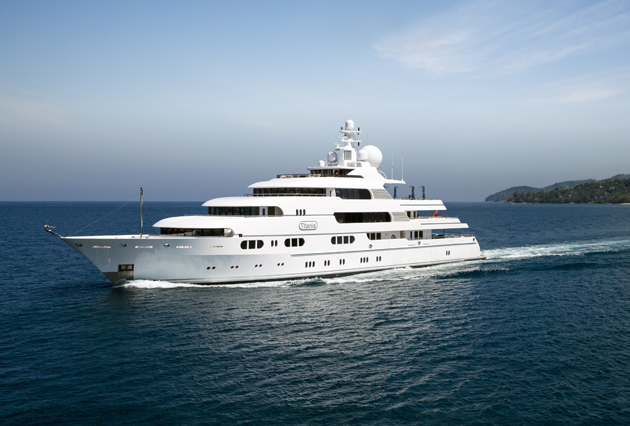 And your plans for this year?
"With our success in Thailand and the Indian Ocean, we plan to base ourselves in this region for the winter season from now on. The cultural and historical diversity, and spectacular geographical and aquatic scenery, make it the natural alternative to the Caribbean. With such attractive cruising options and relatively short passages it's almost like being in the Mediterranean."
Read more at http://www.superyachtworld.com/captains/titanias-busy-charter-season-7619