Asia's Premier Superyacht Support Agents are in Monaco this week
PRESS RELEASE – For immediate publication
Seal Superyachts, Asia and the Indian Oceans' Premier Superyacht Support Agency, will be on location in Monaco this week to meet Captains, Yacht owners, and Charter Managers during the show.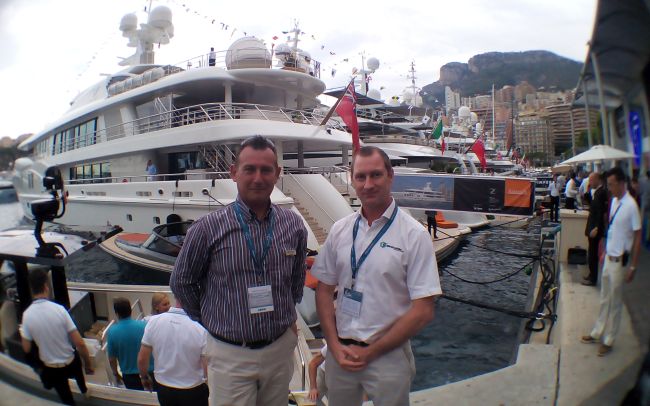 Adam Frost and Alastair Maiden will be at the Monaco Yacht Show 2015 and available for discussing your upcoming visits to all of Seal Superyachts cruising destinations.
Seal Superyachts has had another exciting year, with several key developments in the superyacht industry taking place recently in our key locations.
The announcement of new foreign charter licences for Thailand has been big news for Superyachts wishing to base themselves on Asia over the traditional Mediterranean winter season – the Thai Government has moved quickly to welcome superyachts to their waters with attractive incentives and quick provision of new permits. Have a chat with Adam Frost, founder of the Seal Superyachts Group – who is celebrating 25 years of agency service to the industry – to discuss your visit to the area.
Alastair Maiden from Seal Superyachts Seychelles will be at MYS to highlight the Seychelles as a fantastic cruising location, and is keen to point out the archipelago as a safe and diverse option as a superyacht destination. Alastair is a long time resident of Seychelles, providing a real & knowledgeable presence on the ground there. No virtual office or absentee agent for Seal Superyachts Seychelles!
With 10 regional offices now operational, we welcome any interest on your visit to Thailand, Myanmar, Seychelles, Sri Lanka, Borneo/Sabah, Philippines, Maldives, Malaysia, India, and Indonesia.
To arrange a time for Adam or Alastair to meet you at Monaco, please email or phone/sms:
Adam Frost            +33643211765
Alastair Maiden    +33643211765     +2482515051
We look forward to meeting you at Monaco Yacht Show 2015