25 Years of Service to the Superyacht Industry
Phuket, Thailand, September 2015
This month heralds the start of twenty-fifth anniversary celebrations to mark the establishment of Seal Superyachts, Asia's oldest and most respected Superyacht Agency.
During humble beginnings in the late 1980's and early 1990's as a small live aboard dive and sail charter company – then known as SEAL (South East Asia Liveaboards) – the company operated far flung cruises for avid scuba divers and adventurous travellers across Thailand, Malaysian and Indonesian waters. The company has since grown considerably, evolving to become a globally recognised Superyacht Support Agency brand, operating ten regional offices throughout Asia and the Indian Ocean.
Seal Superyachts geographical location in the Far East has brought its own share of challenges. Yachting in Asia was (and still remains) far removed from the hallowed stomping grounds of Europe and the Caribbean, both in distance and in culture. In the early days there was no infrastructure geared towards hosting superyachts, nor an understanding of how to support them across SE Asia.
There have been highlights and achievements of which Seal Superyachts can be justifiably proud – In 1996 they achieved the almost impossible during the 1990's when they decided to lobby the then secretive and xenophobic Burmese (Myanmar) government – and convince them to open the mysterious and elusive Mergui Archipelago in Myanmar to its first ever marine tourism visitors. These 800 islands – inaccessible for 50 years – were finally opened to Seal Superyachts and their clients to explore. The islands had been closed to the outside world for more than five decades following World War II and contained a treasure-trove of new destinations to visit and explore.
The Indian Ocean and Southeast Asia may have been thought of as a mysterious and unknown region in the past, in contrast to the traditional stomping grounds of the Mediterranean and Caribbean. Long before the global reach of the internet, Captains and Owners had no choice but to rely on the intimate local knowledge and sound advice of their agents. In the new digital age, the role of professional superyacht agents remain just as important, offering guarantees of quality whilst delivering essential support at any hour of the day or night.
Having a solid network is a key attribute in providing seamless services as Alastair Maiden, Director of Seal Superyachts Seychelles explains: "Being part of Seal Superyachts, with a network of offices throughout the Indian Ocean and Asia, means on many occasions we have the opportunity to understand our clients requirements if they have used one of our other country offices prior to their visit here. It also means that we can prepare the team at the next destination to enable them to tailor their service to a particular yachts needs.
Twenty-five years is a long time in the Superyacht business – a quarter-of-a-century which has witnessed much change in the design, size, build preferences and ownership trends of the global Superyacht fleet – Only the most adventurous yacht owners and the occasional globally cruising superyachts were seen in Asia a generation ago.
Times are changing though, with cruising grounds across the Indian Ocean, such as Seychelles, Maldives and Phuket, Thailand becoming well recognised as fantastic places to cruise. Shore based services and marina facilities have grown and improved in most regions. Asia and the Indian Ocean regions now offer a viable and attractive alternative to cruising in the Caribbean or the Med.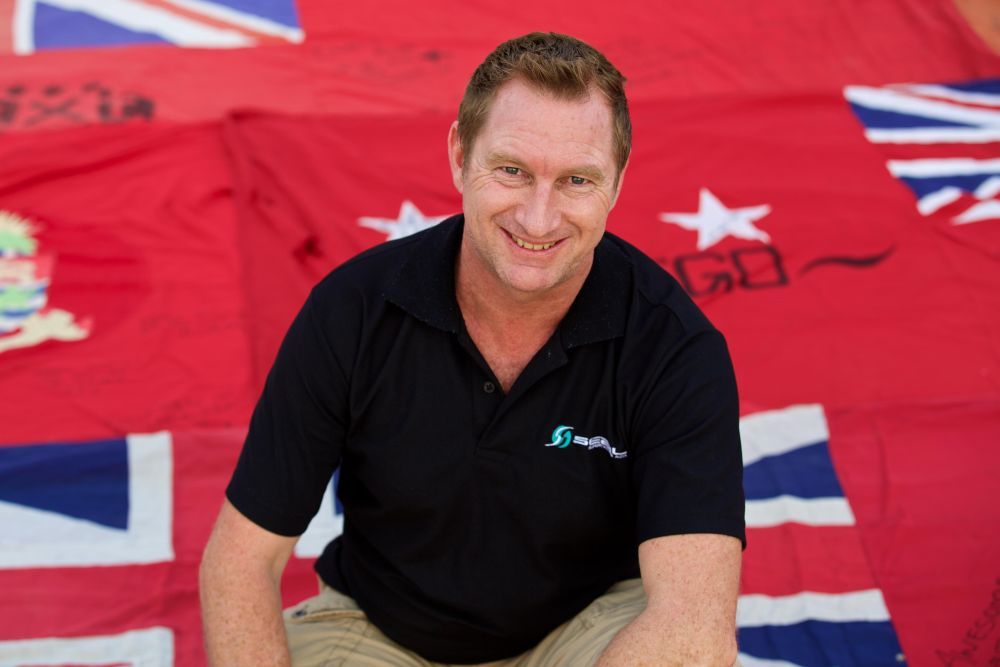 The continued growth, with new offices coming online, have come after careful consideration and vetting. Adam Frost, Managing Director of Seal Superyachts remarked "We make sure that quality of service and personnel at our new country offices are impeccable. Growth is at a pace we are comfortable with, in order to keep our ethics and high standard of operations".
And of the future? "Beyond the Indian ocean and Asia, we expect to take our brand and service quality to new countries. We intend to establish ourselves as a global go-to Superyacht Agency over the next twenty-five years".
To contact Seal Superyachts, email us at info@seal-superyachts.com