Seal Superyachts Thailand – Press Release
Phuket Provincial Hall, Thailand.  19th June 2015
Following on from last month's meeting, Thai government officials and industry body members met today to finalise the terms and conditions for the proposed new Charter Licence laws.
The regulations will allow foreign flagged yachts and superyachts permits to operate charters within Thai waters, clearing the way for a boost to the local superyacht industry.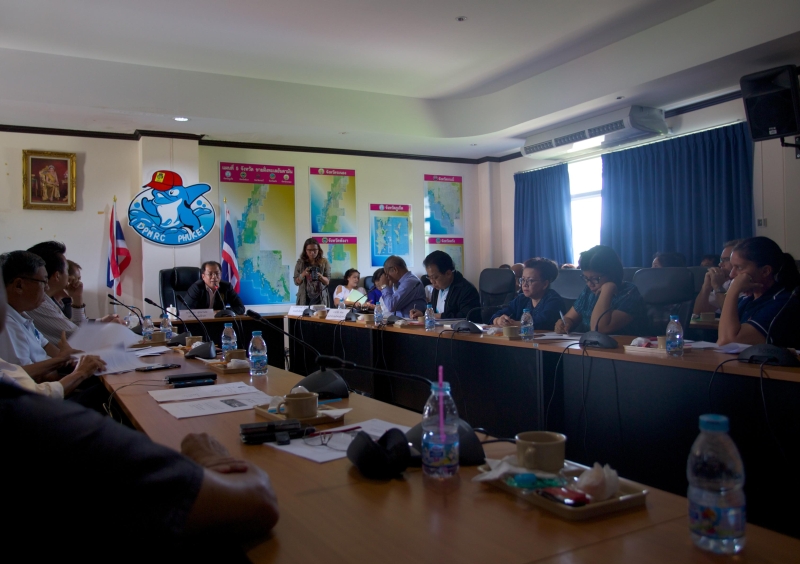 Chula Sukmanop, Director-General of the Thailand Marine Department, announced the new requirements in order to quickly push forward implementation of the regulations in time for the coming SE Asia cruising season (which takes place from November through to April).
Speaking at the forum, he outlined the key details to attendees.
The new licenses, which are to be issued by the Ministry of Transport (MOT), must be applied for through an appointed Superyacht Agent in Thailand before arrival.  Yachts must be larger than 30 metres in length, and have full hull and third party liability insurance.  A maximum carrying capacity of no more than 12 guests has been stipulated.
Applications can be made from next month onwards (July 2015), with the issue of permits commencing in September or October.  Processing is expected to take around 30 days., and the license will be valid for 12 months from the first arrival date of the vessel.
One of the key ideas discussed today was to keep cost of the license minimal to the yacht owner, in order to encourage more yachts to visit Thailand.
The government expects that the new license will generate a considerable economic impact for Thailand, allowing for the creation of new jobs, and investment in infrastructure such as new marinas and facilities. The country will also gain from the indirect growth of the industry through ancillary spending and related tourism. This follows earlier statements made by the Thai government expressing the desire to make Thailand a "Superyacht Hub for ASEAN".
Following today's meeting, Adam Frost, Managing Director of Seal Superyachts said
"This is an important decision for the (Thai) government, and the broader superyacht industry. Our expectations are high," he added "and the hope is that the country will now see a greater increase in Superyacht arrivals.  Thailand is clearly extending a warm welcome to Superyacht owners, with only a bare minimum of restrictions to be placed upon them if they wish to operate their charters here."
Immigrations and Visas for Crew
Crew visa regulations are expected to ease some time in the future, allowing longer periods of stay.  However details on immigration regulations governing yacht crews were not finalized at today's meeting and the government have discussed making certain amendments following some consideration. The government will be announcing new immigration rules for foreign yacht crew in due course.
Media enquiries
For further details on the new charter licensing requirements and to register your interest in visiting Thailand for charters this season, please contact Seal Superyachts Thailand. 
Seal Superyachts is Thailand and SE Asia's oldest established Superyacht Support Agency, servicing the yacht and superyacht industry since 1991.