Slowboat to China: No quick fix for luxury yacht firm Ferretti
From Reuters and The South China Morning Post
When Chinese industrial conglomerate Weichai Group snapped up cash-strapped Italian luxury yacht builder Ferretti in 2012, the deal looked like a match made in heaven.
Debt-laden Ferretti, known for the elegant Riva speedboats favoured by film star Sophia Loren, was the world's top maker of large motor yachts and cash-rich Weichai saw an opportunity to offer luxury leisure to the growing ranks of Chinese billionaires.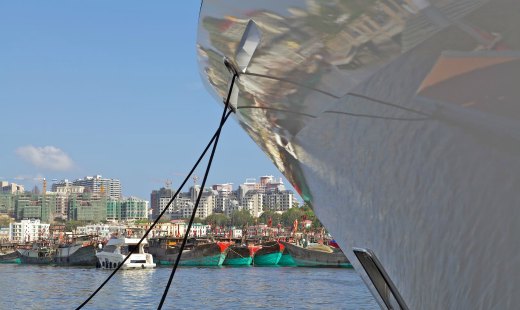 Three years on, wealthy Chinese are yet to fully embrace the appeal of messing about in boats and Ferretti, which has since slipped to No. 3 among global superyacht builders according to an annual order book survey by industry publisher Boat International, is still loss-making.
"The market is not that big, the market is not that fast," said Fabiomassimo Discoli, a Hong Kong-based sales manager for Ferretti, adding that the company had found it needed to adapt its boats to the different tastes of Asian owners, especially mainland Chinese.
"They don't sleep on board and just use the boats for entertainment purposes," said Discoli, speaking at the Singapore Yacht Show aboard a 21-metre (69 ft) Ferretti Yachts 690 that carried a 3 million euro price tag. "They bring their customers… do karaoke … and smoke cigars."
The example of Ferretti underscores the difficulties Chinese buyers face in extracting quick returns from a global brand at a time when they are gobbling up Western assets as never before.
Read the full article here – Why Chinese millionaires and luxury yachts aren't an exact fit
From the original Reuters article – Slowboat to China