Te Moana Nui a Hiva : the first Polynesia Festival, set up at the crossroads of the Polynesian Triangle.
Polynesia welcomes this event which encompasses the three vertexes of the Polynesian Triangle i.e Hawaii, Rapa Nui (or Easter Island) and Aotearoa (the land of the long white cloud : New Zealand).
In the heart of the triangle lies Tahiti Nui.
Our cousins are joining us here in Tahiti for a week of festivities, of discoveries and sharing. For such is the purpose of this festival : to allow all guests to see, to hear and to share the values and fulcrum of our identity both common and diverse.
Most of all, the language will highly get the tribute. It is the transmission medium of exchanges, of complicity : it will be highlighted whether in workshops or during concerts or in the form of tales and legends. Thanks to other languages we will have the opportunity to exchange our life experiences, our destinies and our hopes.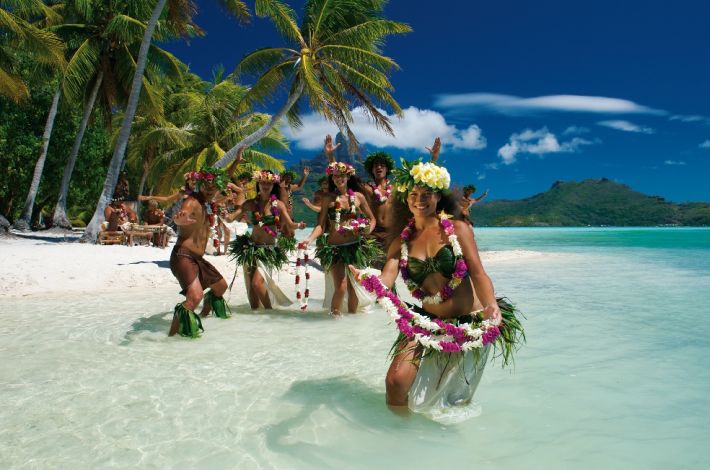 The gestural language is incarnated by dance. The way artists view it is another form of language : photographers, stone or wood carvers, tattooers. Each one of them reveals to us a part of their souls, a fragment of their islands that we will aim at sharing and keeping.
This festival is not merely a way of looking back on our common roots, of remembering the brave and daring navigators who we descend from. It is to affirm our identity, a conniving and brotherly one. The more we know each other, the more we will manage to coexist amidst the various cultures of this world, and the more we will be able to understand each other.
From September 12 to September 17, come and join our 280 participants and together let us try to weave new links.
Let us discover, let us learn, let us exchange.
According to Victor Hugo 'Ignorance is the darkness which generates charm'.
So let conviviality, understanding and brotherhood reign over this great gathering between the cousins of the Triangle.
For more information on Te Moana Nui a Hiva, visit Maison de la Culture's festival website