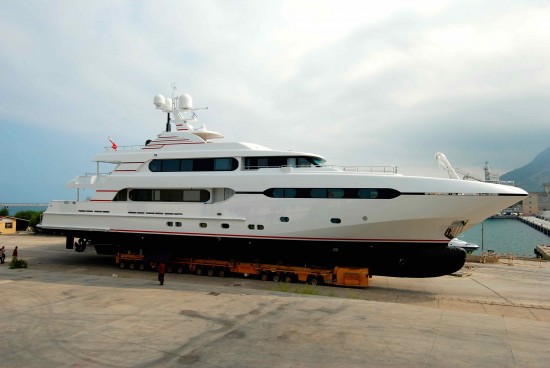 Antalya, Turkey:  Five years after delivering Africa, Sunrise Yachts has launched a sister ship this week in Antalya
Hull 182 was started as Project Sunset, and the yacht's name will remain confidential until delivery next month to its North-American client.
The second Sunrise 45m is a three-deck, deep-sea, full displacement, transatlantic, steel hull and aluminium superstructure luxury motor yacht, built to operate for private use or charter in all seas and oceans of the world.
The yacht's main characteristics include large volumes at 499 Gross Tons, excellent deck heights, great stability, comfort and seaworthiness, very low levels of sound and vibration, an affective layout, and extreme fuel efficiency.
Read the full article here on Howorth's site: Sun Shines as Sunrise Launches Superyacht Sunset