Joint expeditions creates three-dimensional underwater maps of Roman shipwrecks in the Aeolian Islands.
Panarea, Sicily, 02 July 2015 – PRESS RELEASE
A team of scientists and experts under the direction of the Professor Sebastiano Tusa, Superintendent of the Seas for Sicily, set out last week to investigate Roman shipwrecks, originally discovered by Aurora Trust Foundation in 2009 and 2010. The depths at which these wrecks lie, are far beyond the capabilities of regular SCUBA divers.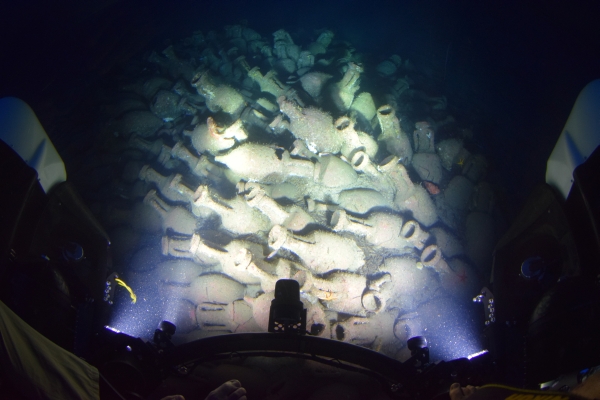 With the use of an advanced 3-person submersible, the C-Explorer 3 built by U-Boat Worx, the wrecks could be investigated in great detail. "It's the first time we are using a manned submersible to explore these ancient sites. They are found up to depths of 150 metres" says Professor Tusa.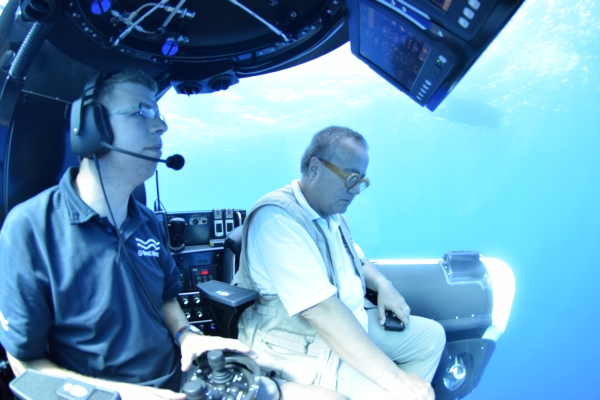 The wrecks, once small wooden cargo vessels, have almost entirely vanished as the result of more than 2,000 years in the sea water. The only remaining evidence of the vessels is the cargo that was carried in amphorae that were found nearly intact where the vessels came to rest at the bottom of the sea many centuries ago.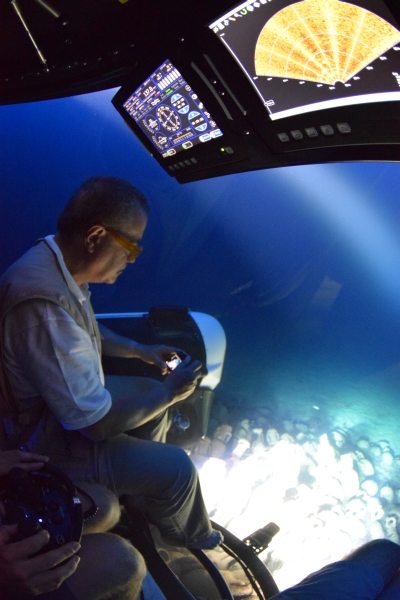 During the dive missions experts collected over 500 photographs of each wreck site, which were later compiled in two-dimensional and three-dimensional photomosaics.
The technique of utilizing a manned submersible to gather photos sufficient to construct a photomosaic was never used before on these sort of wrecks.
This brings the scientists face-to-face with this ancient cultural event to help analyze the origin of the shipment, the likely cargo and probable date of the wreck.
For more information:
About Aurora Trust Foundation
The Foundation was founded in 2004 by two world-renowned ocean explorers, Craig Mullen and Ian Koblick, to expand man's knowledge of the ocean and its critical role in the development of civilization. The Foundation has been particularly active in exploring the central Mediterranean, where its work has led to the discovery of more than 24 ancient Greek and Roman shipwrecks, as well as the sunken British submarine, HMS Olympus, and other World War II wrecks.
About U-Boat Worx
The Netherlands-based company builds the most advanced private submarines, setting the standards for 21st century underwater exploration. They are built in small series at the company's headquarters in Breda, where hundreds of parts are meticulously put together to provide clients with the safest, most innovative and most luxurious submersibles on the market.
For additional information contact Erik Hasselman:
U-Boat Worx
The Netherlands
T +31 (0)76 5713096
info@uboatworx.com
www.uboatworx.com