The rise of the jet setters – increase in private jets recorded at Seychelles International Airport
Pointe Larue, Seychelles 
Seychelles has been witnessing an increase in private aircraft flying to the Indian Ocean archipelago.  Some 184 private planes have been recorded to have landed in Seychelles from January to April this year, with models ranging from the Global Express, Falcons, Gulf Streams and even Boeing 737s and 777s often seen lined up at the designated parking bay at the Seychelles International Airport.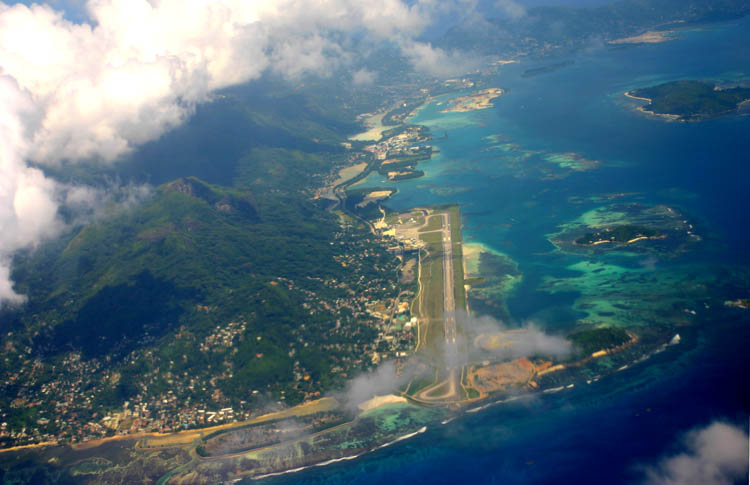 The figure represents nearly half of the 412 private aircraft that landed at Pointe Larue airport, on the eastern coast of mainland Mahé in 2014, hinting that the same figure or more is likely to be achieved in 2015.
Seychelles, an archipelago of 115 islands in the Indian Ocean is well-known for its crystal-clear warm waters and picturesque tropical beaches. With tourism being the pillar of the Seychelles economy, the small island nation with a population of around 90,000 people, has over the years managed to build a reputation as a small but luxurious holiday destination.
An overall increase in tourism arrivals have been recorded in recent years where a total of 230,257 visitors came to its shores in 2014, which also include figures from the private jets, whose passengers usually stay at 5-star hotels or private island resorts in luxury villas.  According to statistics available on the National Bureau of Statistics website, NBS, out of the 98,630 visitors that have disembarked in Seychelles up to May 10, 2015 a total of 2,324 of them came on private planes.
"A niche market we are tapping into"
"On May 10, there were ten planes parked here [Seychelles International airport]," the Seychelles Civil Aviation Authority, SCAA's Public Relations Manager, Lina Laurence, told SNA in an interview.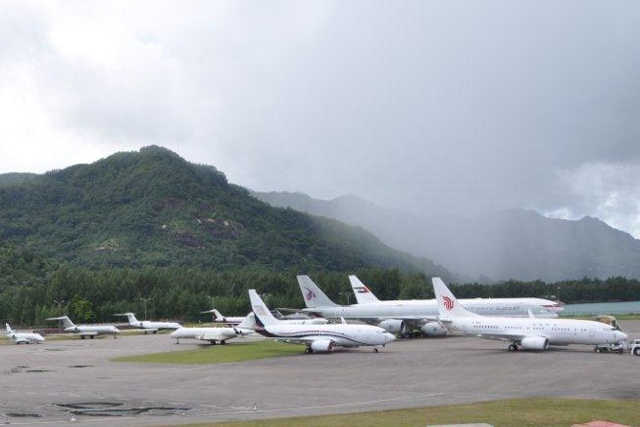 "It is a niche market we are tapping into," said Laurence, adding that many visitors arriving by private jets, make specific demands prior to their arrival and are often whisked off by helicopter to smaller island resorts, soon after arrival at the international airport, notably Fregate and North Islands, revealed in 2014 as two of the most expensive hotels in the world.
"Many of the VIPs come to Seychelles and at their request are transferred to smaller island retreats to indulge in fishing or sheer relaxation," said Laurence.
The inflow of private aircraft tends to peak from March to May and also in December during the festive season.  This year to date, SCCA's statistics indicate that 47 private jets arrived in January, followed by 26 in February, hiking up the 65 in March while April recorded 46.  This year's figure also includes the arrival of a private Boeing 787 Dreamliner.  Parking facility for private aircraft has doubled in recent years
Benefits for aviation and tourism sector
Benefits to Seychelles from private air traffic also include money spent on accommodation, in this case luxury five-star resorts, excursions, domestic transport and other local expenditure.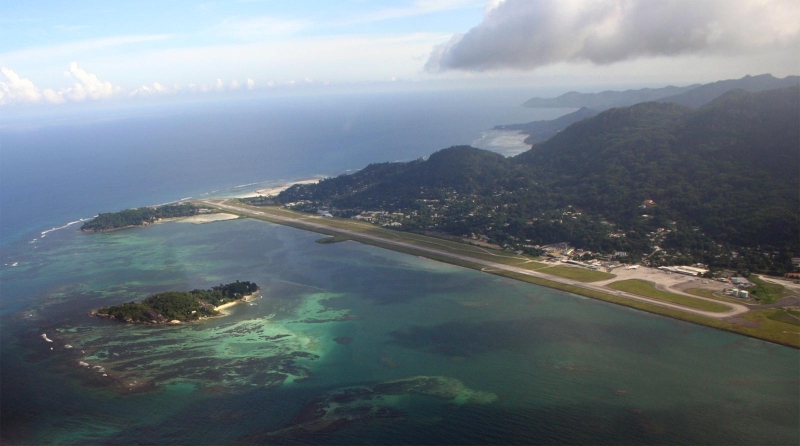 Statistics available from the Seychelles Central Bank (CBS) website shows that tourism earning varies each month. For this year, for example, the lowest amount recorded has been around $26 million in February and April while tourism earnings in March amounted to $46 million.
Nevertheless, it is not known exactly how much of the tourism earning figures are coming from high-end tourists mostly arriving on private planes.
According to the SCAA, private planes landing in Seychelles are from various parts of the world, including the UK, Russia, Switzerland, South Africa, Israel, the US, the UAE, France, Malaysia among others.
Read the full article here:  The Rise of the Jet Setters
By: John Lablache, Sharon Uranie (Seychelles News Agency)