Professional Service With A Smile – The Superyacht Report May 2014
Seal Superyachts is proud to be named as one of the world's leading professional superyacht agencies, in a report released by Superyacht News this month.  Compiled from an extensive survey of Superyacht Owners and Captains, this report listed the best and worst agents worldwide, and provided a glowing endorsement of Seal Superyachts Thailand.
From the report(PDF copy attached to this post):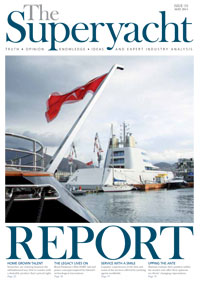 Yacht agents are an essential logistics tool for captains. They not only provide a fundamental support network for captains on board yachts cruising off the beaten track, but they also work with crew to consistently ensure the safe and smooth operation of their vessels.
As more yachts begin to travel through unchartered waters it is becoming increasingly essential to support them through their journeys and ensure that they are as straightforward and hassle-free as possible; a large part of this comes down to the choice of agent. To construct this peer review section The Superyacht Report designed a short survey where captains were asked to share their experiences of the agents they have used.
[testimonial person="Captain's Testimonial"]
Seal Superyachts Thailand:
Their transparency in invoicing, prompt responses, efficient service and charity efforts are their best qualities.
[/testimonial]
We invite you to download the report and read further on what industry captains and owners are saying about the level of superyacht agency services around the world. World's Best Yacht Agents, Best Superyacht Agents In The World
The Superyacht Report May 2014 (PDF)