Koh Samui, THAILAND:   The 2014 Samui Regatta has wrapped up in an exciting finish, with all results now in hand on the Samui Regatta official website.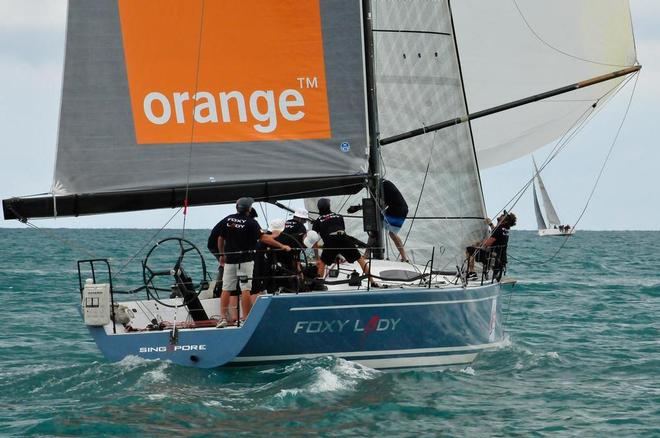 From Asian Yachting, a summary of the final day's racing:
Wow! What a fantastic ending to the Samui Regatta and the 2013-14 AsianYachting Grand Prix (AYGP). It's amazing how it all comes down to the last race at the last regatta. All the crews were out early and full of anticipation for the final showdown.
Yesterday Bill Bremner's Mills King 40 Foxy Lady 6 miraculously made it seven wins in a row and sealed the IRC 1 title with one day to spare. Today its all about the remaining podium places and whether the all conquering crew on Foxy Lady 6 can win one more race and fore fill their seasons ambitions by claiming the 2013-14 AYGP Skipper and Yacht of the Year awards.
Read more here:  Foxy Lady wins by 2 seconds, you couldn't write a better script.