..and now for something completely different…
Ocean lovers might want to point their sextant in the direction of Zanzibar with the opening of Africa's first floating underwater room off Pemba Island, a fertile tract that produces nearly three-quarters of the world's cloves and offshore, popular with divers.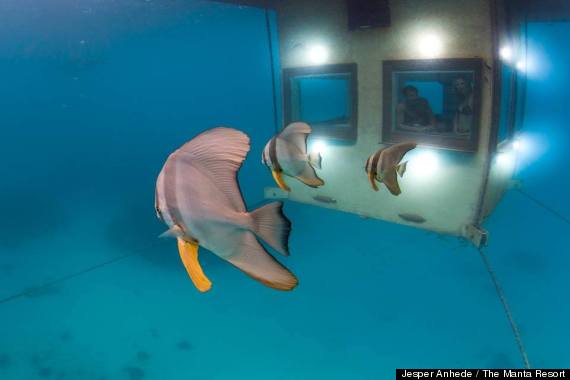 Set in the "Blue Hole", an irregularity in the coral reef, Manta Resort's unusually located 17th room is about 250 metres offshore at 12 metres deep and surrounded by large coral heads.
The three-level floating structure has a lounge and bathroom at sea level and guests can climb a ladder to the roof with lounging area for stargazing without light pollution.
Read the full article here:  http://www.watoday.com.au/travel/holiday-type/luxury/resort-unveils-underwater-room-inside-blue-hole-irregularity-20131120-2xuto.html
Image Gallery here:  http://www.watoday.com.au/photogallery/travel/manta-resorts-underwater-room-20131119-2xsxw.html?aggregate=&selectedImage=0
Article and images from WAToday