French authorities prevent £17.5m Picasso painting from leaving Spain
"Head of a Young Woman" seized from billionaire owners' yacht
A painting by Pablo Picasso which is considered to be a Spanish national treasure has been found on a yacht linked to a billionaire scion of the Botín banking family in Corsica, just months after a court in Madrid upheld an earlier decision to block a sale overseas.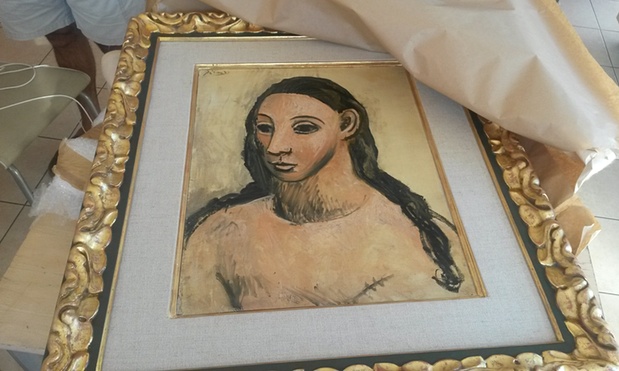 The Head of a Young Woman is said to be worth about €25m (£17.6m) and was seized in Calvi by French customs officers who said that the painting was on its way to Switzerland.
They intervened last week after the work "drew the attention of French officials". They had been tipped off that the painting was on the island.
The boat, the Adix, and the painting belong to Jaime Botín, whose family turned the Spanish bank Santander into one of the best-known names on the UK high street.
In May, a Spanish appeals court upheld a decision from 2013 which had banned the sale of the Head of a Young Woman overseas. Mr Botín, who was not on the Adix when it was boarded by French officials last week, had kept the masterpiece on the boat in Valencia, and had hoped to move it to London for an auction at Christie's.
The Adix, a 64-metre, three-mast super yacht, had recently undergone an extensive refit and was sailing under a Union flag. The boat had been taken to Mahon in Menorca in June, before sailing on to the French island last month.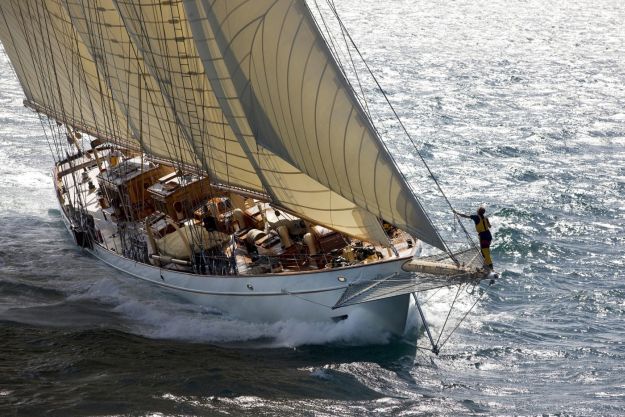 According to French police, the captain of the Adix "was only able to show an evaluation document pertaining to the work, as well as a report written in Spanish from May 2015 by the Spanish High Court, confirming that it was a Spanish national treasure that could not be taken out of Spain under any circumstances".
In May, the appeals court threw out Mr Botín's application to take the painting out of Spain, backing the Spanish culture ministry, which in July 2013 had blocked the export on the grounds that the Head of a Young Woman was an important piece of Spanish heritage, and that there was "no other similar work on Spanish soil". Mr Botín has not been charged with any offence relating to the seizure of the painting.
The Adix left port in Calvi on Friday and, according to tracking websites, is now anchored in a cove in the south of Corsica. It is not known why Mr Botín wants to sell the painting.
Read more here:  French authorities prevent £17.5m Picasso painting from leaving Spain