Can this island rise from the ashes of Thailand's political turmoil?
Opinion on Phuket, by Adam Frost
The tropical island of Phuket, located on Thailand's west coast, became famous for its stunning and pristine white sandy beaches. Many of these were virtually unknown – with numerous hidden gems waiting to be discovered. Adventurous travellers could only gain access by local longtail fishing boat or on foot, having to walk along grassy trails and rocky paths leading down from steep headland trails. Having the idyllic backdrop of the azure Andaman sea, and overhanging palms offering shady protection from the tropical heat of Thailand's perfect weather, these secret beaches really were as close to paradise as one could hope to find.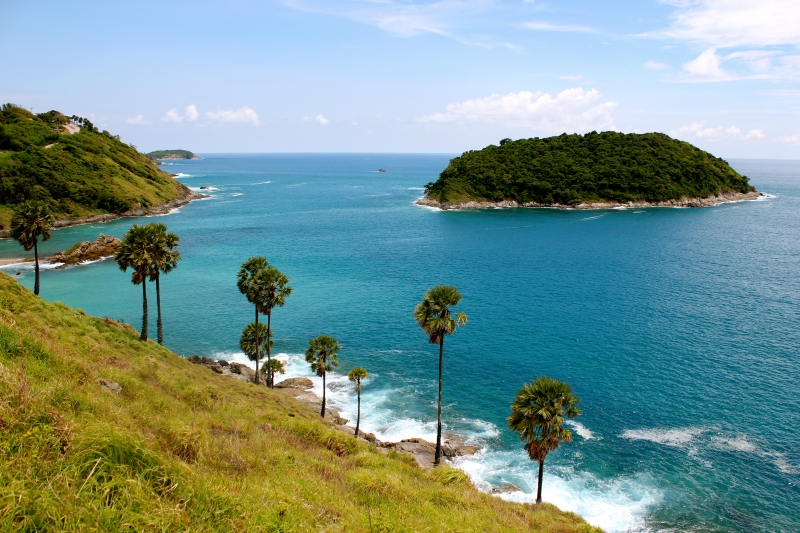 Cruising sailors started to arrive in numbers to explore Phuket's waters in the mid to late 1980's. It was easy back then to find a deserted bay or anchorage, and maybe rather selfishly expect to have it all to one's self. Only occasionally would you be disturbed by another cruising yachtie coming in to share the anchorage, or possibly a longtail boat with one or two tourists aboard, noisily arriving to spoil the total tranquility.  Reminiscing, it seems such petty grumbles were so insignificant and rather banal. Those were surely the perfect days of Phuket!
With such beauty comes popularity, and over the years the reputation of Phuket's natural allure spread far and wide. The ever increasing number of international tourist arrivals has lead to many bungalows, small hotels and international resort chains coming in to buy up and develop nearly all of the prime beach land, in order to satisfy tourist demand. The days of hidden secret beaches on Phuket are long gone. The newly built tourist infrastructure on the island has allowed millions of holiday makers to enjoy the islands natural pleasures. Global air-travel and budget airlines have catered to demand, opening up air travel to virtually everyone. Flights have become so cheap in fact that low cost charter flights are now bringing in bargain-basement tourists by the plane-load, from the previously unseen markets of eastern Europe, Russia and China. One may argue whether this is the type of low end tourism that Phuket deserves, but the fact is that it is here and looks set to remain.
Thailand's relatively free and easy economy, lazily implemented laws, widespread corruption, as well as the old indoctrination from the Thaksin era that every man should be his own entrepreneur, led to a complete free for all. Phuket became infested with a myriad of local problems: Land encroachment. Local gangster-style taxi and 'tuk-tuk' consortiums fleecing innocent and unsuspecting tourists. Unscrupulous jet-ski operators plying their well known and sometimes roughly enforced scams on holiday makers. An emergence of an almost complete blanket of deck-chair and beach umbrellas on all west cost beaches, to such an extent it became almost impossible to walk down to the waters edge, without going through an aggressive local beach operators 'patch'. All of these problems invariably led to Phuket's image being tarnished, and have to an extent driven many of the high end, high net worth tourists away.
The recent turbulent political history of Thailand is well documented. There have now been eleven successful military coups since the foundation of the Thai Constitutional Monarchy in 1932, the last two of which were as recently as 1991 and 2006. Beyond the coups, there have been countless and oft-changing inefficient governments. The infamous Thaksin siblings have asserted their powerful presence, leading to the subsequent 'yellow-shirt' and 'red shirt' devotees forming something akin to civilian armies to protest and fight each other. This brought the country to an economic and civil stand still. Rumours of a pending civil war were being widely whispered, and for good reason. No side would back down, and there was no foreseeable way out of the mess.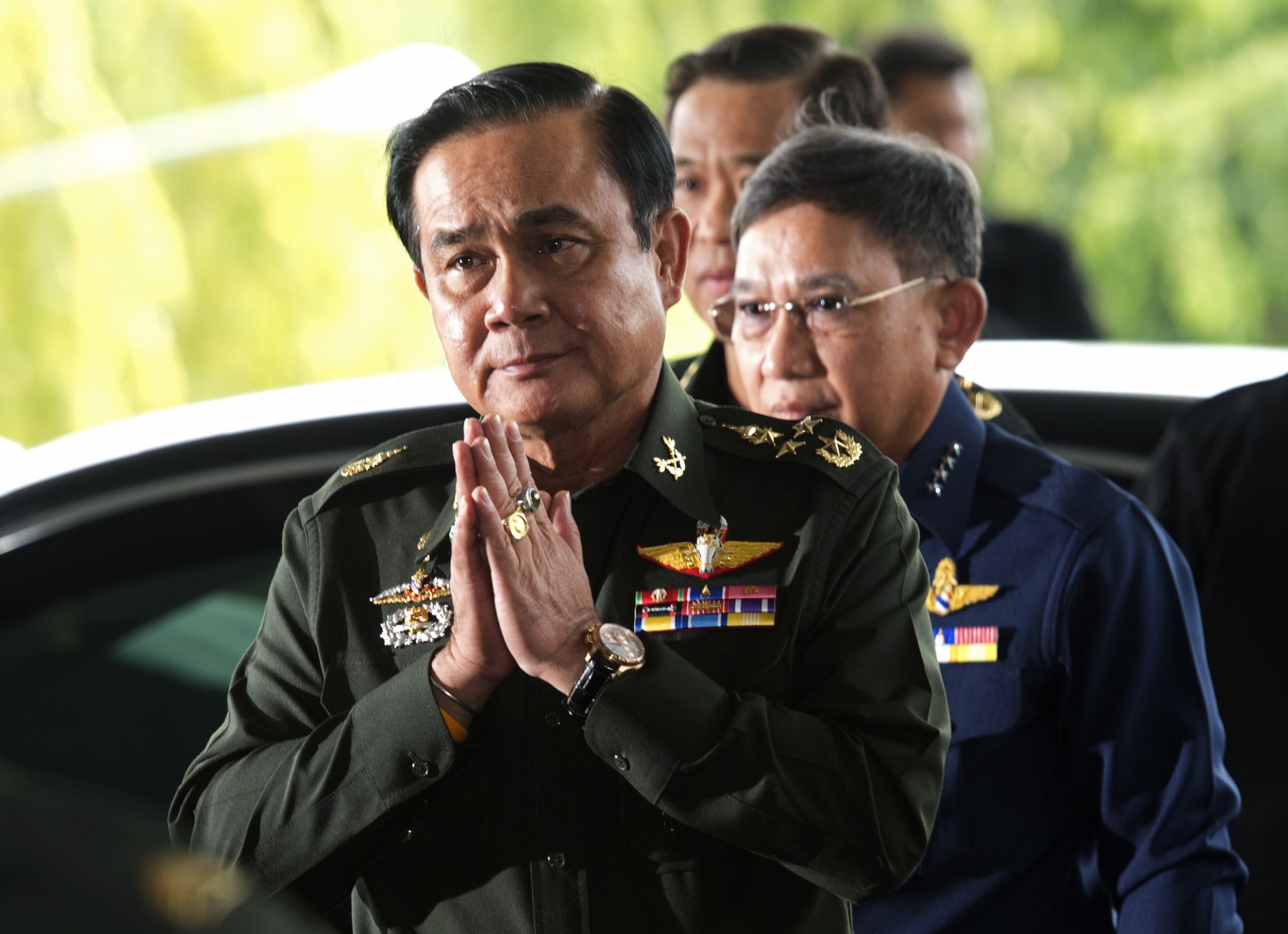 Things came to such an impasse, that on the 21st of May 2014, the Thai Army stepped in to take over control, with a military coup being announced late that day. Seen from the eyes of the west to be another major negative factor to count against Thailand, it has in fact been completely the opposite. General Prayuth Chan-ocha, the head of the Thai Army and military coalition has been a complete revelation. He has emerged as the country's new hero. He is proving himself to be a fearless commander and is determined to rid Thailand of all the negatives & problems which previous governments and police were unable or unwilling to deal with. General Prayuth has come in with a strong metaphorical yard brush, and is now starting to "sweep the country clean" of all the dirt and dust which has brought the image of Thailand down over the past ten to fifteen years.
Phuket has been one of the main focuses of General Prayuth's attention, and the positive results are now starting to show. Phuket is emerging with a new confidence that has not been seen for many years. The local community has witnessed first hand that Prayuth is serious and means business. Historically it was all too easy to buy off corrupt police and officials, and for illegal practices to continue unhindered. This attitude is gone and the gangsters are now running scared. During the three months in which the Military have been in command, Phuket has seen the complete dismantling of the illegal black taxi and tuk-tuk cartels, their ring leaders have been arrested and some have been jailed. Many of their bank accounts have been seized with millions of dollars of laundered money being exposed and confiscated. More than seventy cartel drivers now face serious charges and await court proceedings against them.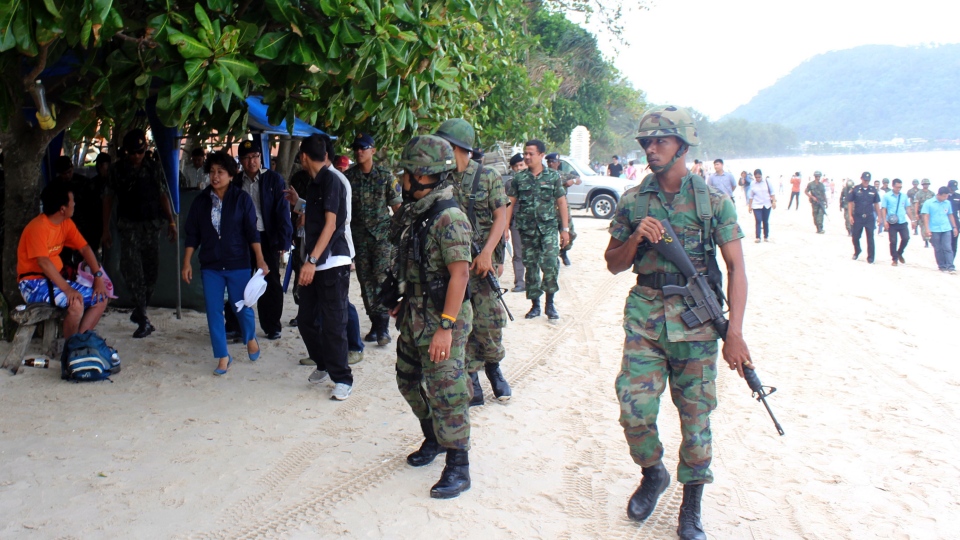 With the major issue of illegal land encroachment being the main battlefield, the military have investigated and rightfully returned to the Thai people as much as 700 Rai of land so far, including areas in the Sirinath National Park on Phuket's northwest coast. The plan is to reforest and replant this area in an effort to return it to its natural state. A large tract of land surrounding Freedom Beach is also under investigation, as it is part of Phuket's reserved forest areas. Local developers have laid claim to this land and are planning to build new resorts, basing their claims to ownership of the land on suspected fraudulent land titles. Many beaches on Phuket have now been completely cleared of unauthorised beach vendors. Their deck-chairs and umbrellas removed, and the illegal and mostly ugly shanty looking beach structures have been bulldozed to the ground. The local police force is being carefully monitored, their chiefs are being removed and investigated. The police force is now firmly on everyone's radar, with officers on their best behaviour and perhaps finally doing their jobs properly, without the innuendo about simply lining their own pockets hovering above them.
The next step on our wish list is for General Prayuth to implement a reliable and affordable local mass transit system to relieve traffic congestion. The years are rolling back and Phuket finally looks to be on the path to recovery. It feels like a cancer has been removed. Is the island now back on track to having a bright future?   Only time will tell.
Adam Frost has been living and working as an expatriate in Thailand for 25 years, based in Phuket.  Having started out in 1988 operating diving and sailing liveaboard charters, Adam is now the Managing Director of the Seal Superyachts group of companies spanning nine countries in SE Asia and the Indian Ocean