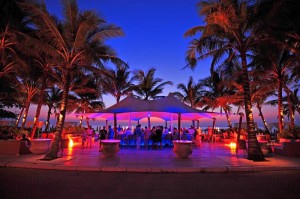 Phuket's Hottest Beach Clubs.
From WAToday Travel News – http://www.watoday.com.au/travel/exclusive-talent-pool-phukets-hottest-beach-clubs-20131114-2xi3m.html
Yes, it's the very same Phuket; and the good news is, the former paradise is slowly emerging from the mire, using its natural assets to bring sexy back with nary a pole or neon sign in sight.
While the "beach club" scene has triumphed in other seaside destinations around the world (including rival Thai island Ko Samui), Phuket was a little slow on the uptake. But a spate of openings on the island's west coast has transformed the social scene for both locals and tourists, and given the island destination an injection of cool. And it seems the trend is here to stay, with new venues – including Nikki Beach – heralding the peak festive season.
While the beach clubs tend to be (as they say in Thailand) "same same but different", each one has its own ambience and unique deals to lure clientele. Here's a taste of what's on offer: