Ministerial meeting agrees to launch process for handing over implementation of the Djibouti Code of Conduct to a new regional structure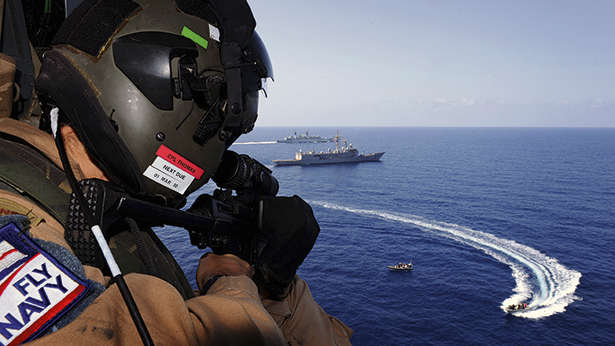 Ministers from participating States in the Code of Conduct concerning the Repression of Piracy and Armed Robbery against Ships in the Western Indian Ocean and the Gulf of Aden (the Djibouti Code of Conduct) have recognized the need to develop a mechanism for the region to run its own counter-piracy agenda, following the successful implementation by IMO of numerous projects aimed at improving regional capacity to counter piracy by developing enhanced regional cooperation and coordination.
A high-level meeting, held at IMO Headquarters in London on 30 May, agreed a resolution on future work under the Djibouti Code of Conduct. The resolution envisages the immediate launch of work to establish a new structure for regional implementation of the Djibouti Code of Conduct, with IMO playing a supportive role during a transitional period. There was also widespread appreciation of the work of IMO in implementing the Code, as well as the support provided by the ReCAAP-ISC.