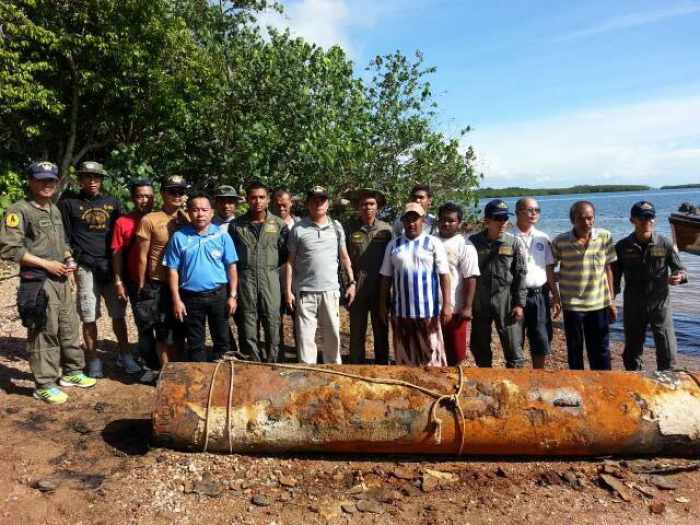 KRABI, Thailand:    The WWII Japanese torpedo brought to Krabi's shores by fisherman on Tuesday was removed from the beach by experts and disarmed on a nearby island yesterday .
"Officers from the Thai Navy Ordinance confirmed that the torpedo was from World War II, and that it was capable of destroying everything within a 1 kilometer radius," Koh Sriboya Kamnan Samran Raden told the Phuket Gazette.
Krabi authorities had been scrambling to find qualified experts to disarm the Japanese wartime weapon since Tuesday, after they were alerted of its discovery by worried villagers (story here).
"We are so relieved that the torpedo has been taken care of," said Kamnan Samran.
The 5.4-meter-long torpedo contained 200kg of explosive charge and weighed 889kg at the time of production. It represents a type of torpedo purchased by Thailand in 1937 from the Japanese for 10,000 baht a piece. –
See more at:   Experts Disarm WW2 Torpedo in Krabi