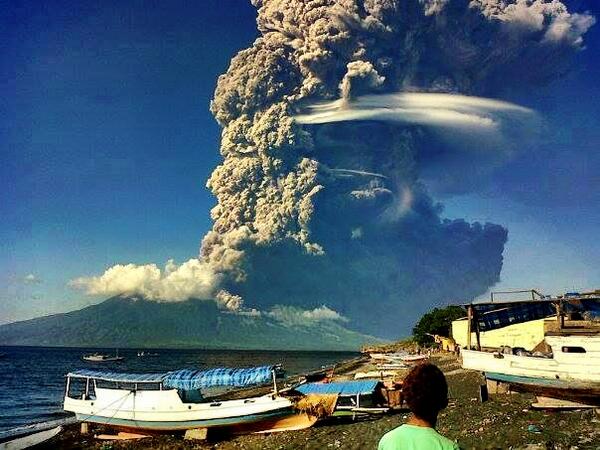 INDONESIA: The powerful explosion took place at Mount Sangeang Api in the Lesser Sunda Islands – an area that plays host to 129 active volcanoes.
"The volcano is undergoing a sustained, rather significant eruption at the moment," Emile Jansons, manager of the Darwin Volcanic Ash Advisory Centre told Reuters news agency.
"For the last 10 hours we've been observing large masses of volcanic ash being generated.
"Nobody has a very good handle on what this volcano is likely to do in the next 24 hours or beyond."
The huge ash clouds have forced airlines to cancel all flights to and from the northern Australian city of Darwin.
Read more here:  Indonesian Volcano in Pictures