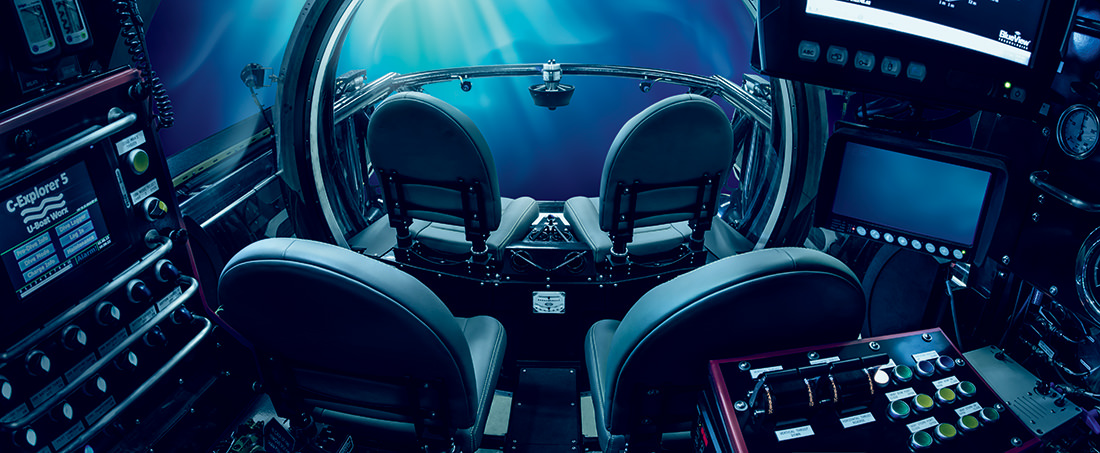 From the makers of some of the world's most desirable private submarines – U-Boat Worx in the Netherlands have a fantastic 5-person model guaranteed to tempt even the most frugal of superyacht owners.
Seating 4 plus a pilot, and offering dives to depths from 100-200 metres (a 300 metre option is available on request) – these state of the art models have a range of high tech and practical features.
The flagship model pictured here – the C-Explorer 5 – offers a comfortable air-conditioned cabin with a 360 degree acrylic pressure hull offering unparalleled viewing experiences.
A submerged cruising speed of 3 knots is provided by the 21.6 kWh  Li-ion battery capacity (an "Extreme" 43.2 kWh rated battery set is also available).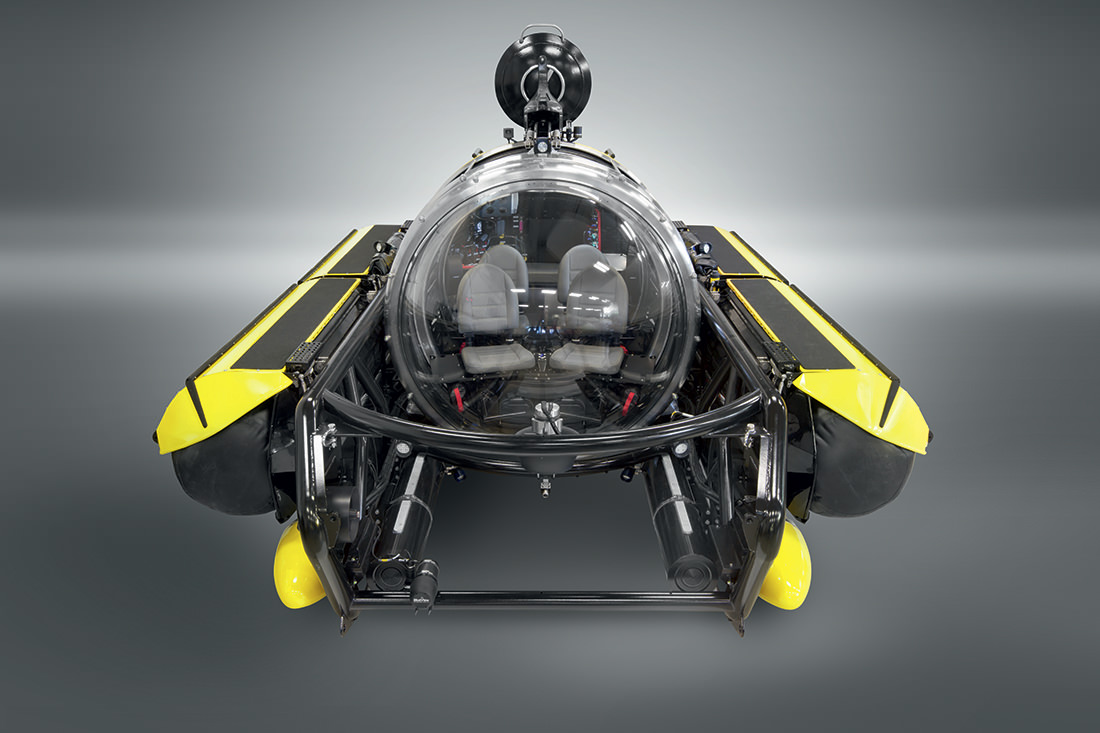 The inflatable ballast tanks running the length of each side not only provide the ballast vs bouyancy control, but a clever fender protecting the vessel itself when in proximity with other vessels or structures. Plenty of accessories can be installed and used, including HD underwater cameras to record your adventure, and even an external robotic arm which can open secret hatches and entry doors – very James Bond.
Seal Superyachts is looking forward to checking out this Superyacht toy garage must-have when we visit the Monaco Yacht Show next month.
For more information, visit the C-Explorer 5 info page by clicking here