The Isle of Pines is a place to unwind. Here nobody rushes. The clocks run by island time.

You won't see many swaying coconut trees; instead strikingly tall pines blanket the island from tip to toe giving the impression of giant skeletal fingers reaching upwards towards the heavens.
The French connections and beauty of the Isle of Pines have made this New Caledonian island a heavenly honeymoon hideaway and stopover for Superyacht Owners.
The French ties are a little misleading to some, though. A close friend informed me that it was an interesting time to choose to go to the Isle of Pines with the weather in Europe being so cold at the moment.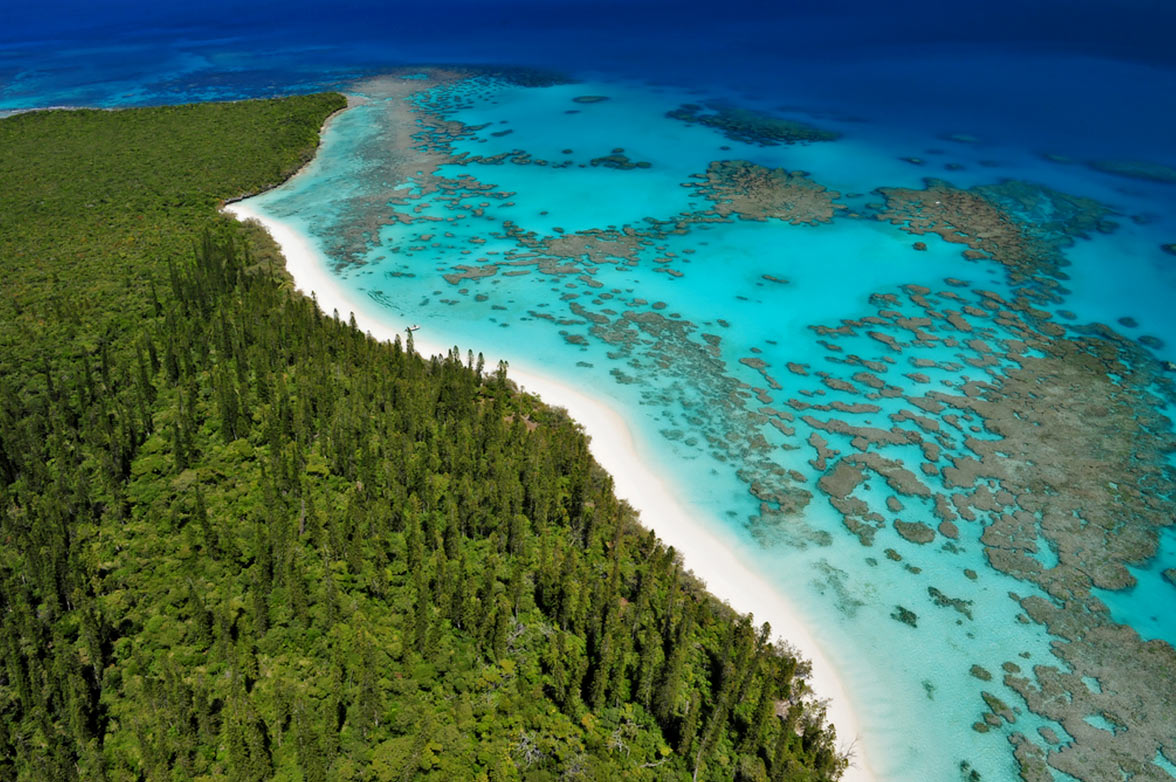 Although French is the official language, New Caledonia is the France of the South Pacific – only 2.5 hours by plane from Sydney; half the distance of a flight to Perth.
It's a place where you can walk down the street with a baguette in one hand and a coconut in the other.
Captain Cook first spotted New Caledonia's conifer coated isle in 1774 and named it after the pines endemic to the island.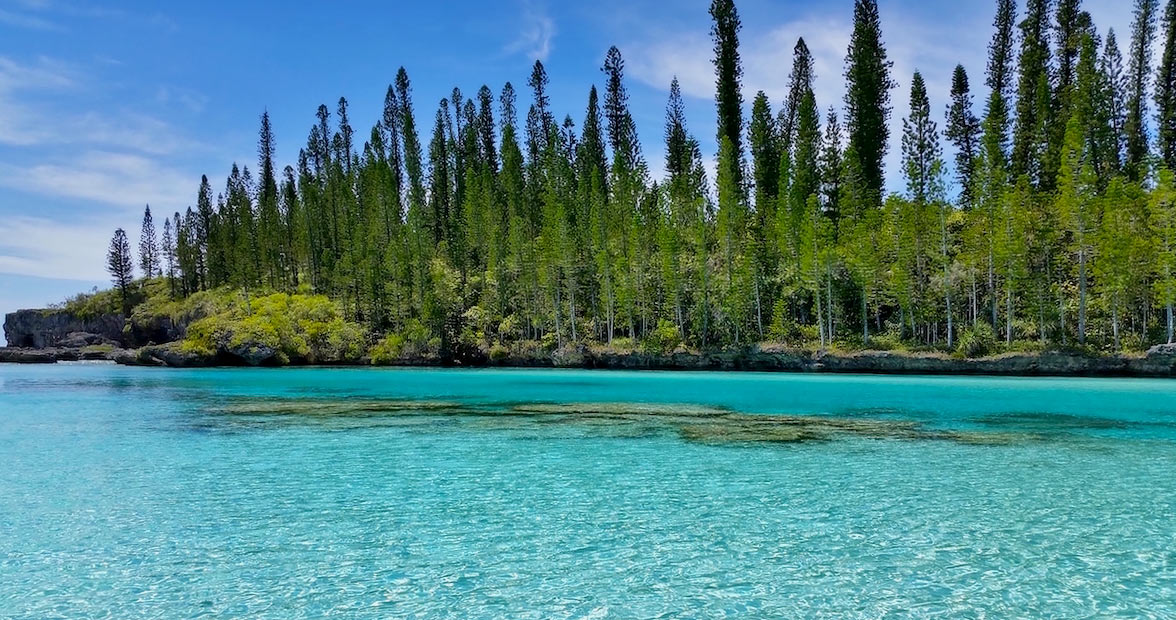 Today, there are few hotel developments on the 10-kilometre-wide island and it is free of the usual tourist traps and commercialism (no McDonald's in sight, hurrah). As such, the island still feels likes its original, blissful, unadorned self.
Upon my arrival to the Isle of Pines, I meet local guide David who is one laid-back, cheerful chap.
The island pace obviously suits him. As he drives me around I notice that each time we pass someone, he toots his horn and waves or chuckles to himself. He tells me that it was his cousin who just rode past and before that his uncle.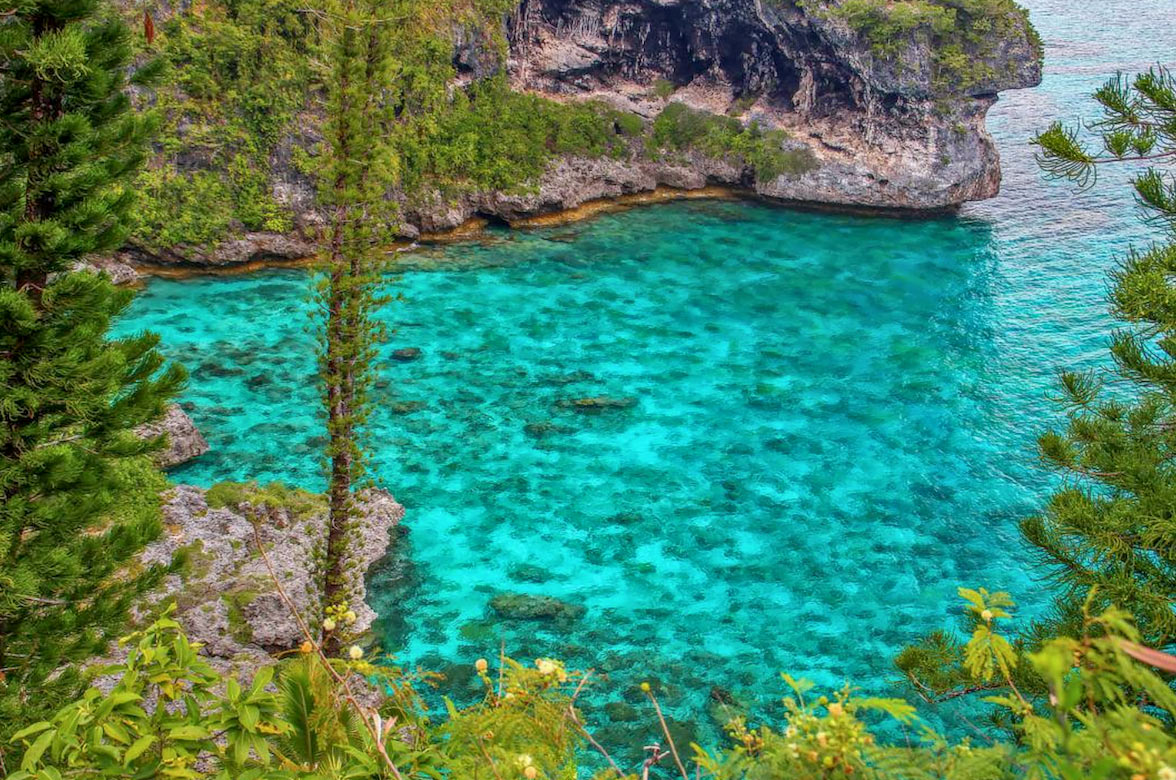 "I know everyone who lives on the island – all 2500; mostly Kounies, as the locals are known. If you are a Frenchie and you move here, the next day I will know you." He tells me all this as he waves wildly out the window to another passerby.
No-one steals here and there are very rarely any fights. It's the perfect place.
Looking out onto vast crystal blue lagoon of Upi Bay stretching out before me, there is hardly a soul to be seen.
It's hard to believe that a place like this is only a few hours from home. Another mesmerising spot is the Bay of Kanumera, which juts out from the south-western side of the island. Just a hop, skip and jump across from here is Kuto Bay; just the spot to relax, snorkel and wander about aimlessly. All in all, a perfect place.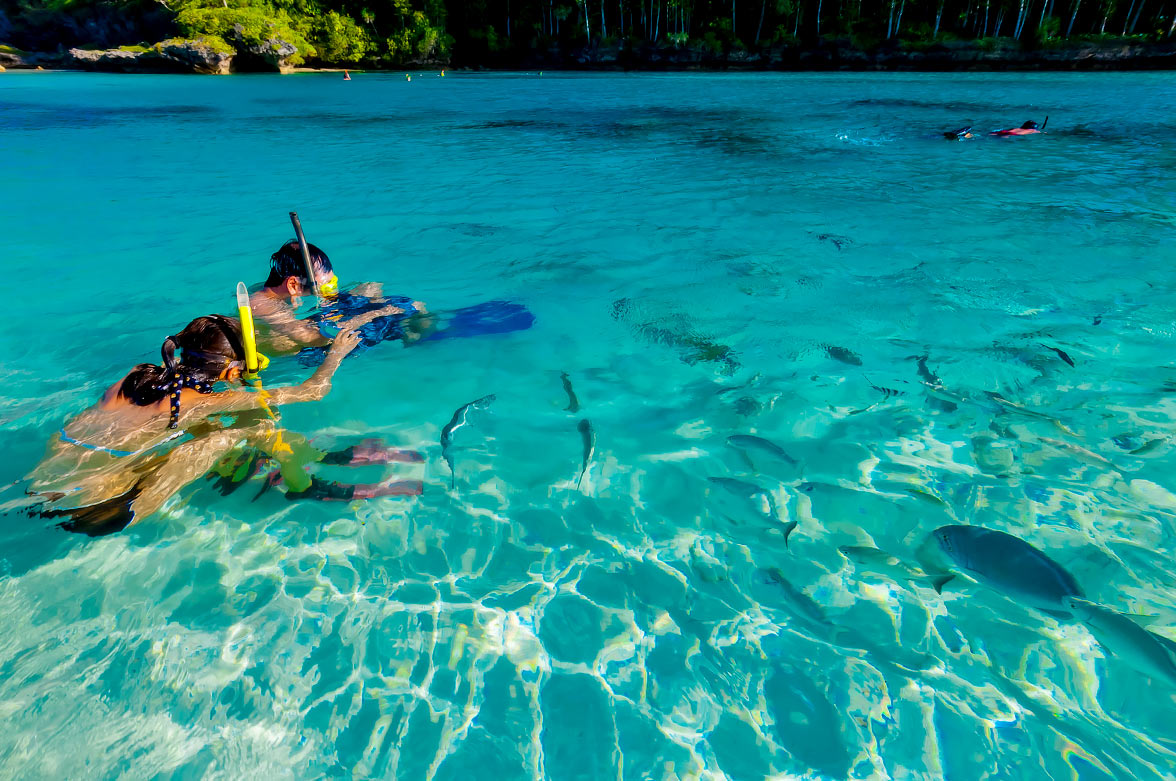 For lunch David presents me with the local traditional dish of bougna – a mix of yams, melon, bananas, chicken, large cloves of garlic and coconut milk, all wrapped in banana leaves and cooked in an open fire.
It's probably not my favourite meal of the day, with the potent garlic and banana infusion confusing my tastebuds. But David is extremely proud of the meal his family has prepared for me and offers me 'fourths' (I felt too bad to say no to all the other rounds). I am all garlic-banana-ed out and have to roll off my chair.
As I sit digesting my meal, a little lady emerges from the forest carrying a large hessian bag.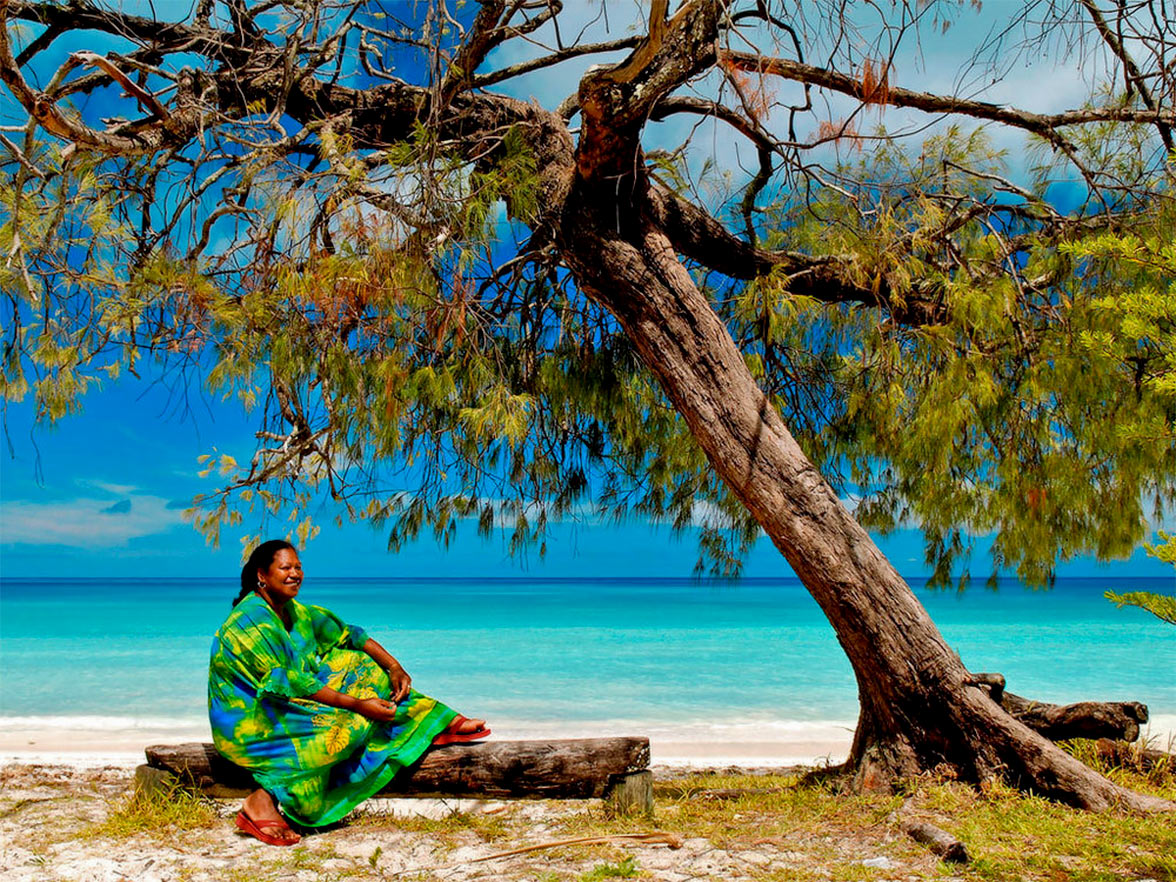 David introduces her to me as Michelle, his mother. She can only speak French and Kounie, but she still makes it clear to me that she holds a prized possession in her bag.
Without warning, she tips out its entire contents at my feet – suddenly there are about 100 huge forest snails making a slow run for it. Just like in France, eating snails here is a local delicacy over which everyone seems to go crazy.
Michelle has harvested the snails and is en-route to the local hotels and restaurants to sell her crop. These snails are endemic to the Isle of Pines and cannot be sold internationally or even to mainland New Caledonia.
Michelle picks up a large one and pretends to put it in her mouth with a sly giggle, asking if I would like one. No thanks – I don't feel like adding snails to my banana-garlic stomach contents.
What makes this place such a great getaway is the tiny uninhabited islets that are encircled by a large turquoise lagoon.
The next day I decide to explore these remote little islets. Alongside a few other tourists I am dropped off at Nokanhui islet, which is a tiny sandbank with a few low-lying trees and shrubbery. It's beyond picturesque.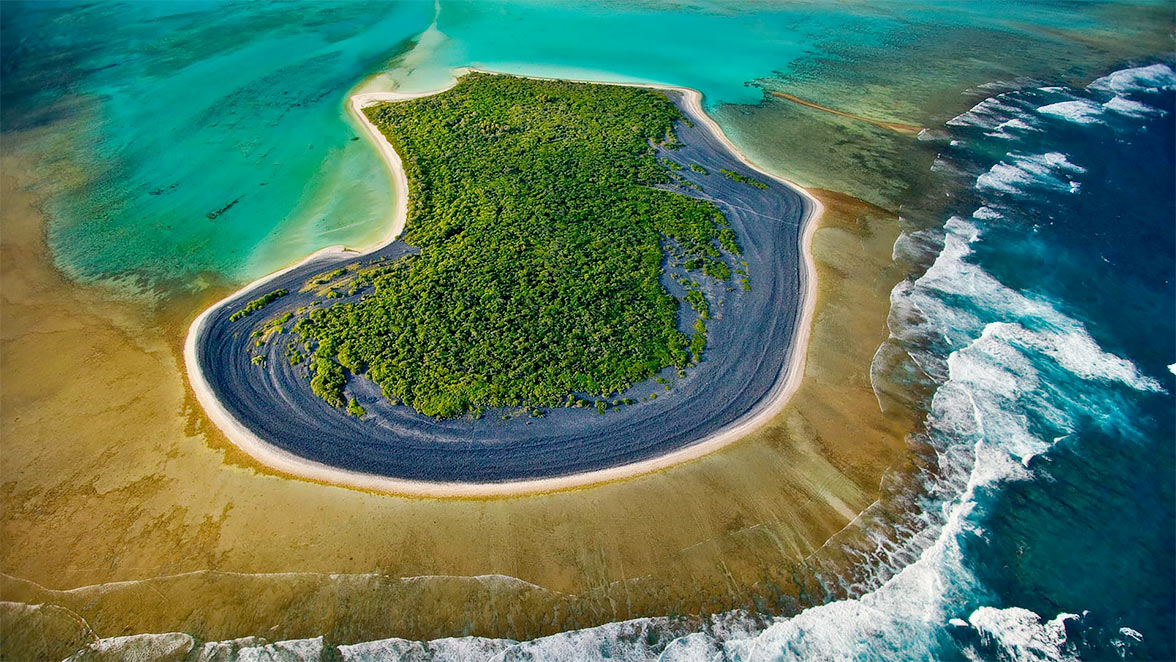 Here it is easy to forget about everything and just revel in the serenity and isolation of this tiny uninhabited patch.
Eating a fresh seafood lunch and enjoying the tranquil surroundings, I return to thinking about what David said.
I think he had it right – it is a perfect place.
Words by Zoë Morley.
Source:
International Traveller
Footnote: Contact Seal Superyachts New Caledonia for detailed information about cruising around New Caledonia, superyacht charter regulations and about how we can support your visit. Principle agent Hervé Moal has been proud to have acted as agent for many of the Superyachts which have come to visit.
Contact Hervé Moal at herve@seal-superyachts.com to discover more about the potential of cruising around New Caledonia.