Hodgdon Yachts Limousine Tender 10.5 metre – Hull #422 – all new for 2015
Sea Trials to be held at Monaco Yacht Show
Designed by Michael Peters Yacht Design, the 10.5 meter limousine tender is the archetype of Hodgdon's Venetian series custom tenders, which range from 8.5 metres to 12 metres.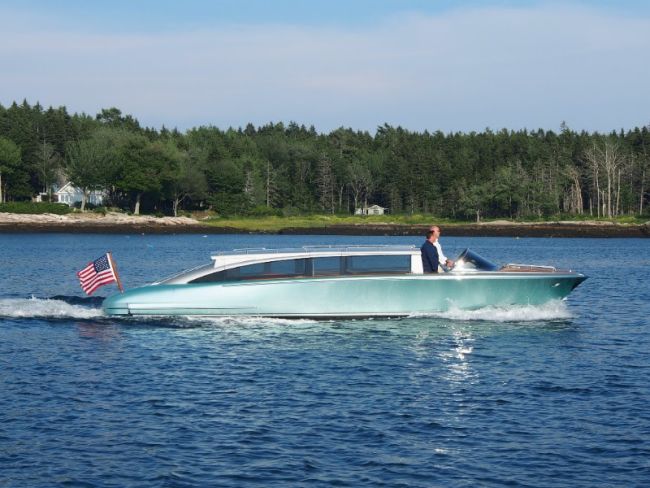 The tender features a dramatic exterior paint scheme with a surprisingly chic optional leather and specialty wood veneer interior. With accommodations for up to 11 guests, including two oversized owners' seats, amenities consist of a high definition entertainment system, refrigerator/bar, and climate control. The port and starboard side windows power down, to reveal generous guest boarding access. The entire salon hardtop rises hydraulically, which allows full-height headroom, for ease of boarding and 360 degrees of visibility. Much of the exterior stainless steel hardware, including the Hodgdon signature flush anchor, are custom built. The meticulous level of detail invested into the layout and the installation of mechanical, electrical, and safety systems result in a tender whose construction is of unmatched quality. Hodgdon's service division offers a full after-sales support program.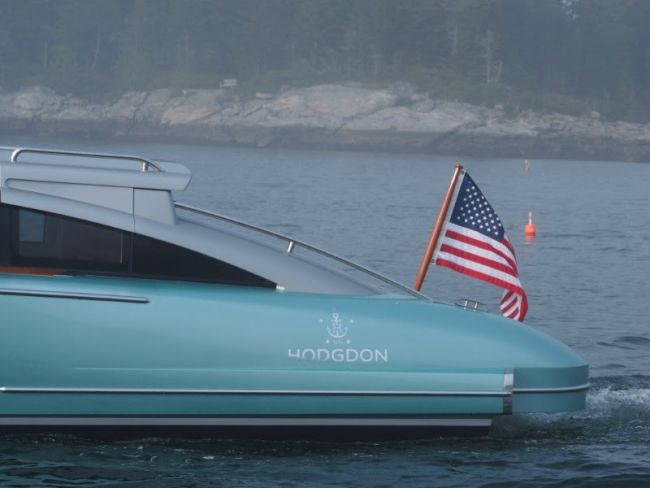 "As a Superyacht builder ourselves, Hodgdon is uniquely positioned to bring superyacht building standards to the tender world," said Timothy Hodgdon – President of Hodgdon Yachts.
"Our commitment is not only to deliver these expected levels of innovation and quality, but to also support our tenders with the strength of a dedicated shipyard."
The 10.5 metre Limousine Tender features include:
-Accommodations for up to 11 guests, including two oversized owners' seats
-Dramatic exterior paint scheme with chic leather and specialty wood veneer interior
-High definition entertainment system, refrigerator/bar, and climate control
-Port and starboard side windows that power down to allow for generous guest boarding access
-Hydraulic salon hardtop that lifts for full-height headroom, ease of boarding, and 360 degrees of visibility
-Custom fabricated exterior stainless steel hardware
-Full after-sales support program offered
Visit 23-24-25 September from 6.30PM @ area QAA51, Monaco Yacht Show
For further information, or to view the new Superyacht Limousine Tender from Hodgdon at Monaco Yacht Show 2015, contact clesourd@hodgdonyachts.com