Thailand's PM opens new International Terminal in Phuket today
Phuket, Thailand, by Jeff at Seal Superyachts
After several years of delays and an ever-crowded terminal running well over capacity – Phuket's long awaited Terminal expansion was officially opened this morning in a typical official ceremony by Prime Minister Gen Prayuth Chan-o-cha.  He arrived on a flight from Bangkok around 8.45am to a throng of gathered press and officials, before inspecting the new facility.
All international flights will move to new terminal, with the domestic airlines remaining in the existing terminal – a move which should finally put an end to long queues in the immigration halls.  Arriving Superyacht Captains, crews and even owners & their guests have long endured a hit and miss on whether they would be stuck in a slow moving line to the passport counter – looks like those days are finally over.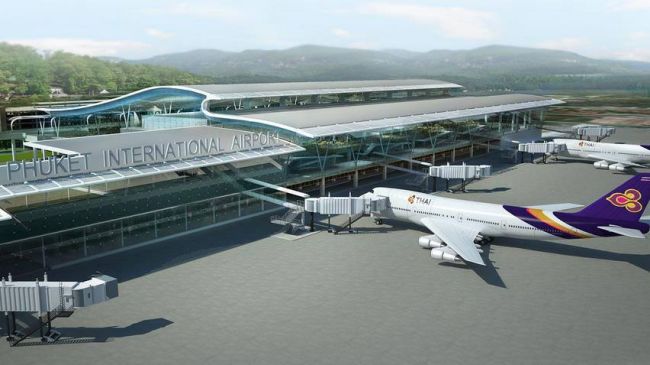 The PM was rather candid in his speech earlier today
From the Phuket Gazette today: This morning, in an elaborate ceremony attended by hundreds of top brass and officials, including Thailand's deputy prime ministers, PM Prayuth officially opened the airport's new international terminal.
"I'm pleased to see the new terminal opening, especially after its initial delays," PM Prayuth said to the congregation this morning. "I want to extend my thanks to the Ministry of Transport, the board of the Airports of Thailand and everyone else who took part in this expansion and made it happen."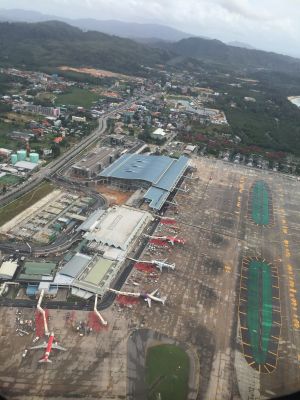 "I am impressed by the terminal," he added. "Even though it doesn't look very luxurious, I can see that the terminal is useful, and will be supportive and convenient for passengers. We are focused on supporting the growth of Thailand's tourism industry, and the 15 million passengers passing through Phuket's international airport is a good sign."
Phuket Airport began testing the facilities of the new international terminal with a handful of flights from China last week
More info on the Phuket Gazette here
Seal Superyachts Thailand's Aviation Team in Phuket can arrange for private jet arrivals into Phuket, as well as helicopter permits for visiting Superyachts.
Superyacht Crews requiring assistance arriving in to or departing from Thailand should feel free to contact us any time