Taputapuātea on Ra'iatea Island is at the centre of the "Polynesian Triangle," a vast portion of the Pacific Ocean, dotted with islands, and the last part of the globe to be settled by humans. The property includes two forested valleys, a portion of lagoon and coral reef and a strip of Open Ocean. At the heart of the property is the Taputapuātea marae complex, a political, ceremonial and funerary centre. It is characterized by a paved courtyard with a large standing stone at its centre. Widespread in Polynesia, the marae were places where the world of the living intersects the world of the ancestors. The marae complex is about 1,000 years old and was a centre for Polynesian seafarers from where they explored islands such as Rapa Nui, Hawai'i and New Zealand.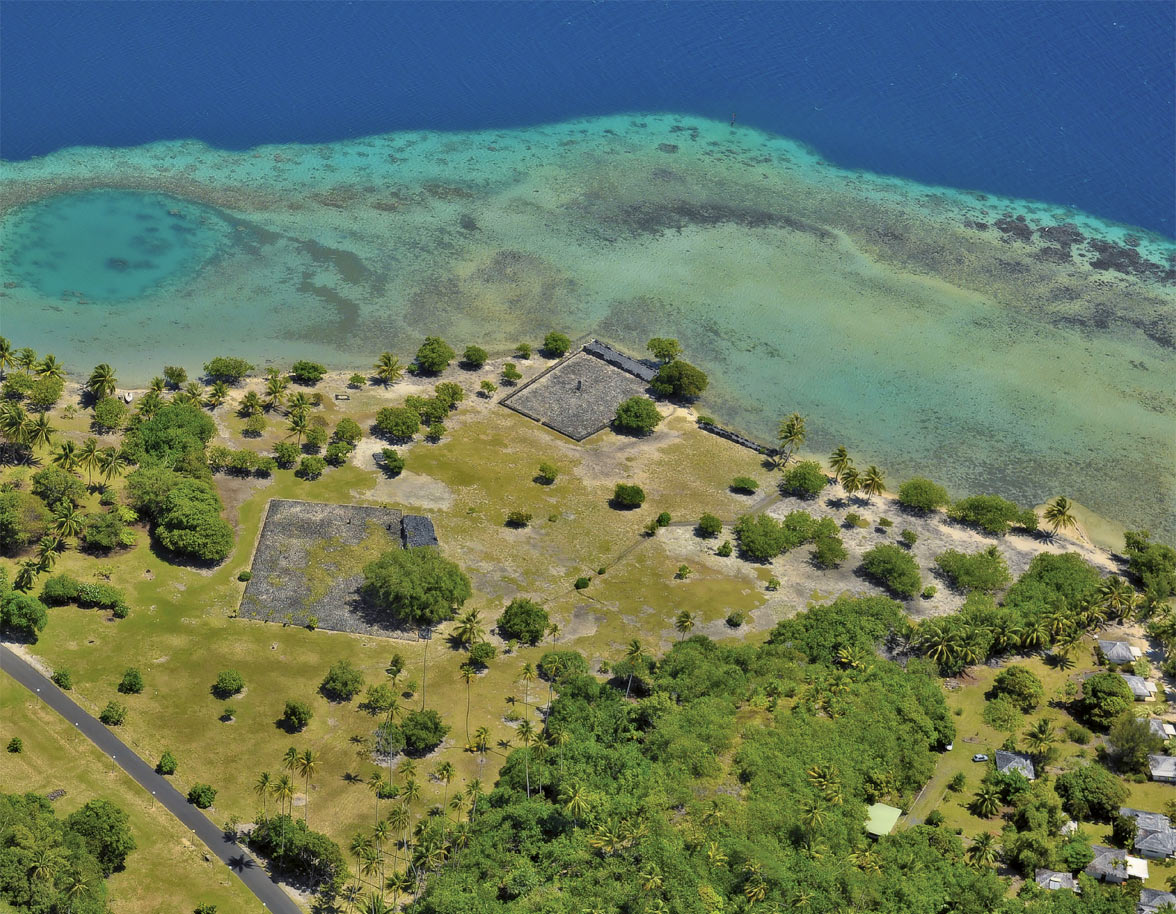 The Statement of Outstanding Universal Value adopted by the World Heritage Committee recognizes its significance as a political, ceremonial, funerary and religious centre. Its attributes encompassing tangible (archaeological sites, places associated with oral tradition, marae) and intangible (origin stories, ceremonies and traditional knowledge) underpin the integrity of the property, while "a convergence between the oral knowledge and documentary sources based on testimonies left by early explorers and missionaries" provides evidence for its authenticity.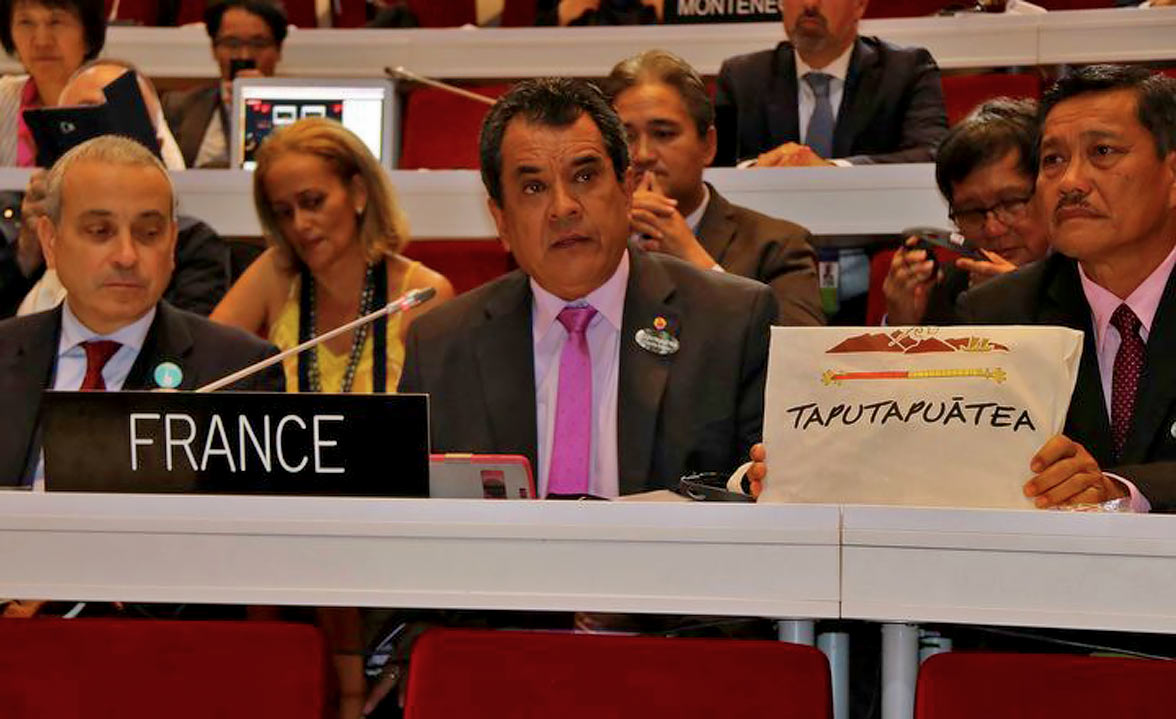 The Taputapuatea marae complex, at the heart of this nomination, has been protected since 1952 under French Polynesian law and it has recently been classified as a historical monument. It was added to the Tentative List of France in 2010. The government and the people in French Polynesia have been working hard to strengthen its management and protection mechanisms. These safeguarding activities have been supported within the framework of the Pacific World Heritage Action Plans and the Pacific World Heritage Workshop held on a regular basis in the region.
The Pacific Region covers about one third of total surface area of the globe and contains the extraordinary cultural and biological diversity. Most of the Pacific island states are now parties to the World Heritage Convention.

The territory has been campaigning for more than 20 years to secure global recognition of the marae.
Other Pacific countries with World Heritage sites include Solomon Islands, Kiribati, Vanuatu and New Caledonia.
Footnote: Contact Seal Superyachts French Polynesia for detailed information about cruising around French Polynesia, superyacht charter regulations and about how we can support your visit. Principle agent Pascal Bredin has been proud to have acted as agent for many of the Superyachts which have come to visit.
Contact Pascal Bredin at paco@seal-superyachts.com to discover more about the potential of cruising around French Polynesia.