The first Custom Line 108′ touches the water
La Spezia, 30th July 2015
A new exciting moment has marked the recent history of Ferretti Group's La Spezia production plant: the launch of the first hull of the Custom Line 108', the new planing maxi yacht of the Ferretti Group brand, which took place just a few days ago.
Technical launching operations ideally marked the end of the onshore production process of the first hull of the new maxi yacht. The construction of three more hulls of this model started over the last few months and is currently ongoing.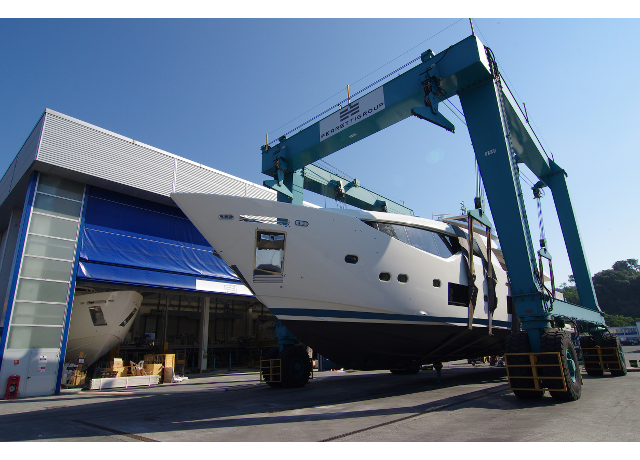 "The creation of the first Custom Line 108' has spread great enthusiasm across the shipyard, which has worked very hard over the last few months to successfully get to the launch of this new maxi yacht." – underlined Ferretti Group's Chief Commercial Officer, Stefano de Vivo.
"We are looking forward to officially presenting the new yacht, together with the other Custom Line models and all other Ferretti Group new crafts, next September at the première devoted to our Owners, in Monaco, then during the Cannes Yachting Festival".
Read more here:  Ferretti's first Custom Line 108 hits the water