The experienced Burgess brokerage team give their verdict on the state of the 40m+ yacht sales market at the end of Quarter One (Q1) 2014.
MARKET MOVEMENT
Q1 of 2014 has seen 23 yachts new to market, 71 price reductions and 20 yachts sold. The most activity has been in the 40-50m sector.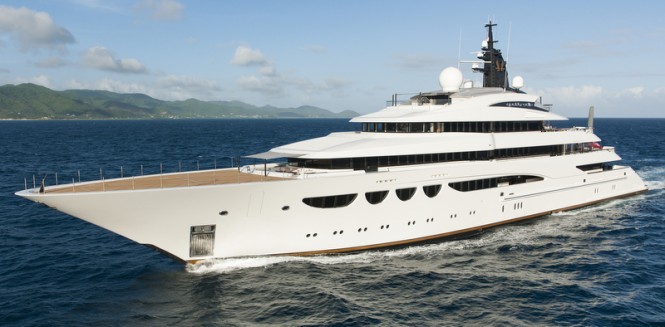 The number of yachts brought to market this quarter is slightly below that of Q1 2013, 23 versus 30, as shown by the graph opposite. The 50-65m market has grown by three yachts, including the notable yachts ANDREAS L and DB9. Overall, the 40m+ sales fleet is still growing slightly as more yachts are listed for sale than are being sold. In the larger size ranges there is still a relatively small number of new pedigree yachts for sale and this shortage is helping to drive the new build market in the North European shipyards.
Despite recent optimism, this quarter has seen a decrease in the number of sales compared to the same period last year – 20 versus 21 – although we think this is due to the timing of sales and the trend is steadily improving. Price negotiations are a major factor in the market and sellers are still having to be flexible on pricing to secure a sale. The 40-50m sector led the way in Q1 with 10 sales and, encouragingly, the 88m Lurssen QUATTROELLE was also sold in this quarter. While there is a steady return of buyers, there is still a large amount of inventory for sale, especially at the lower end of the market, and prices are predicted to remain soft for the near future.
Read the full report here from Burgess Yachts:  END OF QUARTER YACHT SALES MARKET REPORT