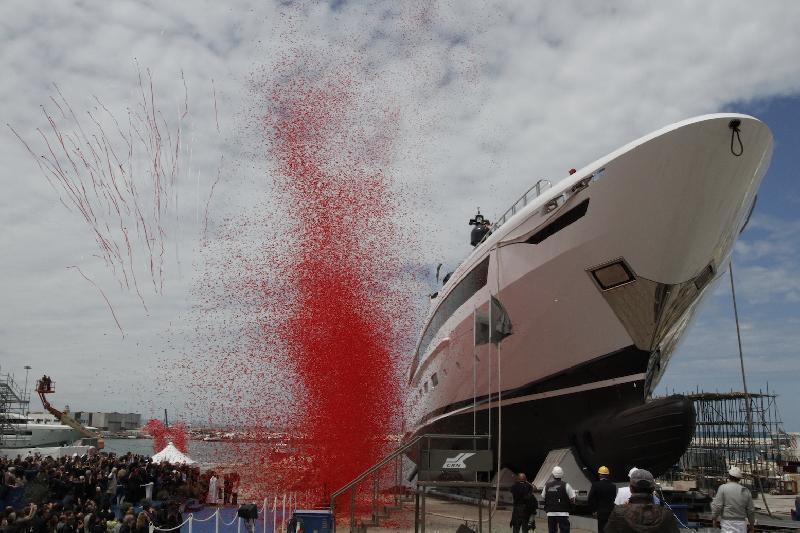 Ancona, ITALY:  More than 1,000 people participated in the enthralling launch ceremony of the new 73m CRN 132 – M/Y YALLA, which was held late morning at the CRN shipyard of Ancona.
CRN is a shipyard and brand of the Ferretti Group, which for over 50 years has been constructing fully-customized megayachts in steel and alluminium of up to 90 metres.
The new megayacht, the first to be built by CRN on the new naval platform of 12.50 metres in width, is characterized by sleek, slender and sporty lines, which make the profile particularly streamlined. With 5 decks, M/Y CRN 132 73 m can host up to 12 guests in its six cabins, including the Owner Suite and Vip cabins, together with a crew of 22 members.
To see the full article click here:  Today CRN is celebrating the launch of "YALLA" A Superyacht of 73 M