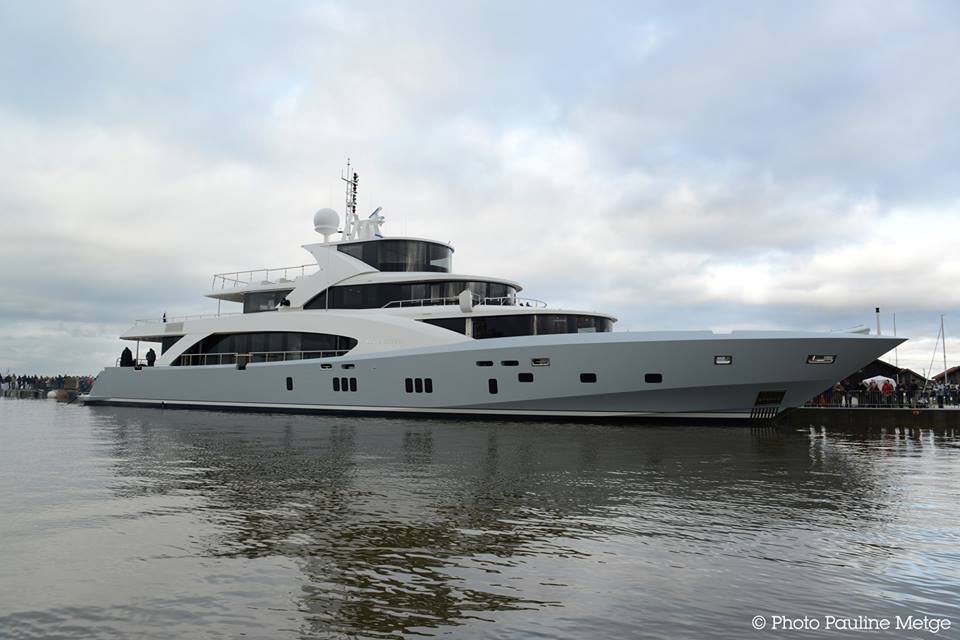 FRANCE.  Coauch Yachts has delivered her latest 50 metre vessel, known as "Belongers"
The vessel is fitted with 2 x 5226 horse power engines providing a maximum speed of 28 knots. Her navigational equipment meets IMO standards and this, coupled with her range, would allow for a transatlantic crossing at a cruising speed of 12 knots.
SUPER QUIET.  The 49.90 metre vessel is fitted with Silentcab and VRS (Vibration Reduced System) technology. The outer layer of Belongers is very similar to that of La Pellegrina (Couach 5000 FLY #01). However, due to the particularly demanding requests of the owner, Couach has completely revisited the design of its 5000 FLY to meet the level of comfort required in terms of noise and vibrations, both moored and at sea.
The exclusive suspension system SilentCab consists of disengaging the cabins from the source of vibrations. As if suspended, the cabins are isolated from the noises and vibrations caused particularly by the generators and engines.
Visit Couach Yachts website for more information – http://www.couach.com/