Marina di Scarlino, Grosseto, Italy
The 2015 Gazprom Swan 60 World Championship has been won for a third consecutive year by Bronenosec.  Igor Frolov, Executive Director at Saint Petersburg Yacht Club skippered the team to yet another victory this year at the new Mediterranean location of Marina di Scarlino.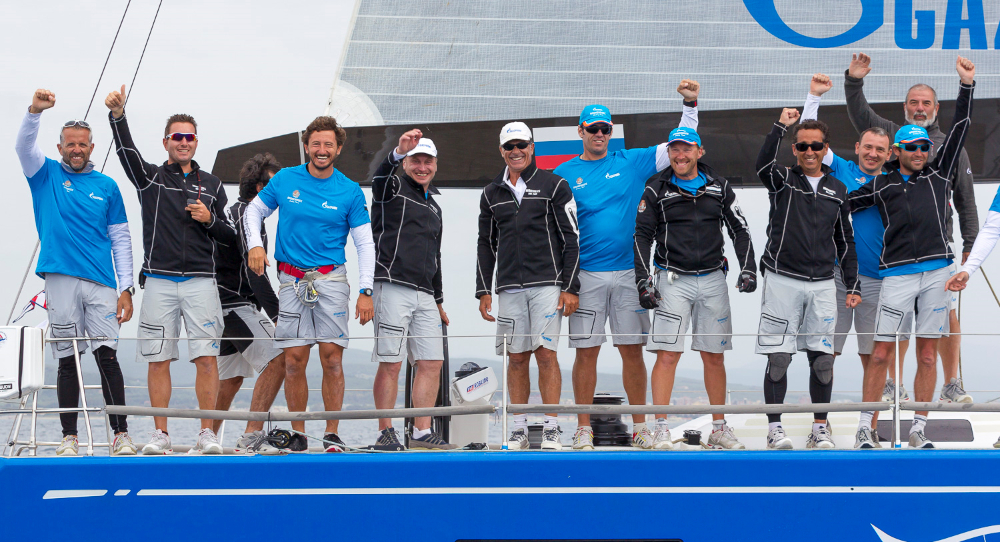 Igor Frolov has been in high spirits all week with a commendable scorecard of 7 wins. "The Bronenosec team has again worked hard to defend our Gazprom Swan 60 World Championship title from last year. We have had new competition on the circuit for 2015 with professional sailors joining our competitors.
The racing has been close as ever in our one design class and I am thrilled to have skippered this entry and to lift the Gazprom Swan 60 World Champion trophy for the first time."
Only Swan 60s Vertical Smile, Petite Flamme and the Gazprom Youth Sailing Challenge on board Tsaar Peter have kept pace with the high energy Bronenosec team. The dangerous Danes with skipper Peter Lerbrandt have kept their foot hard down on boat speed all week and are clear ahead by 9 points in 2nd place.
The inaugural Natural Parks Regatta, a vision of Leonardo Ferragamo, Chairman at Nautor's Swan, was a success taking the competitors to the scenic delights of islands Elba and Cerboli. This is now confirmed as an annual distance race in the ClubSwan calendar.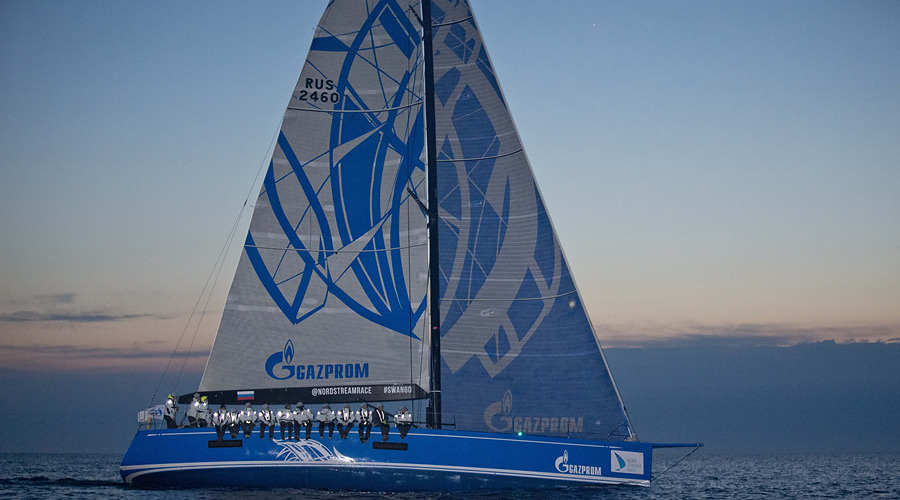 The Gazprom Swan 60 World Championship annually pulls high profile yacht racing names to the race course. Spanish sailor, Luis Doreste, a double Olympic gold medallist joined for his first time to race on Italian entry, Petite Flamme.
Doreste was tactician to Riccardo Pavoncelli finishing 3rd overall in his first Swan 60 event. Luis Doreste commented, "a friend recommended that I come and race at the Gazprom Swan 60 World Championship with our skipper Riccardo Pavoncelli. The Swan 60 is a super race boat and I have had a very good experience at this event. We had to fight for top 3 finishes throughout racing. Our team had an excellent long distance race finishing 2nd after taking important places towards the end of the Natural Parks Regatta."
The introduction of a new nationality racing with the Gazprom Swan 60 circuit has expanded the cosmopolitan feel of this class yet again. Team SGM included the Finnish Boating Federation President, Mr Samuli Salantera racing with his son. He also chose as crew members Nautor's Swan employees from the yard in Pietarsaari, Finland and youth members from the Yacht Club of Turku which will host a special regatta in 2016 marking the 50th anniversary of Nautor's Swan.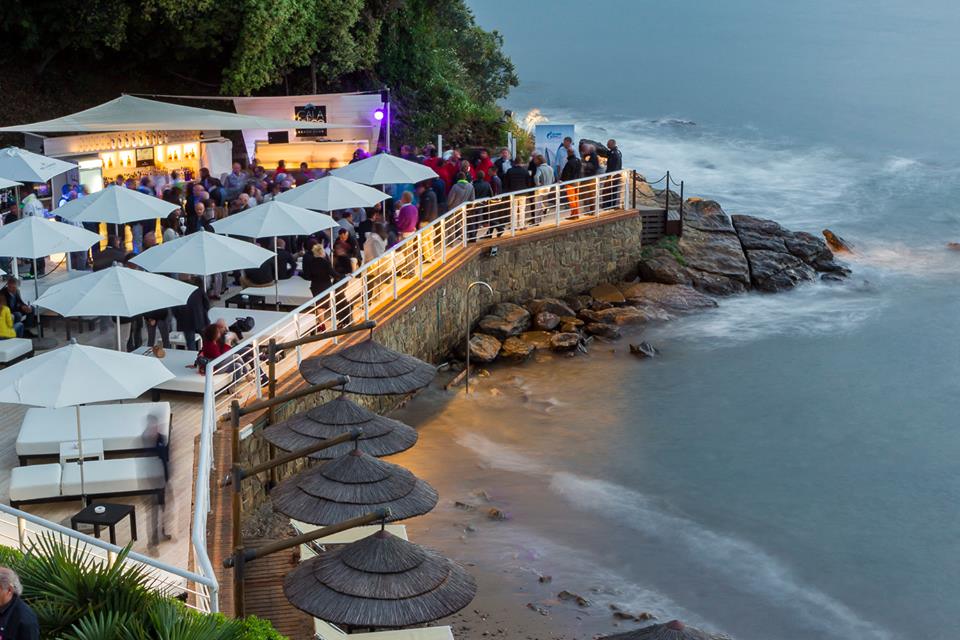 Tuscany Beach Club emulated laid back chic for all competitors to enjoy après racing poolside at the regatta village. BMW had a strong presence on site offering test drives throughout the regatta, delighting everyone with a preview to their latest series. Cala Felice on the rugged coastline exuded intimacy as a private crew party location that everyone enjoyed. The highlight of the event was the final prize giving at the imposing middle age castle Il Castello di Scarlino providing a dramatic finish.
The new location on the Tyrrhenian coast has achieved a friendly world championship with 9 races completed in varied conditions. As well as excellent water based action the owner's dinner was held at Tenuta Ornellaia, one of the world's leading vineyards. Owners dined in style on the 99 hectare estate of the Northern Maremma offering a unique experience and a relaxed end to the lay day.
Read more on the race and final results here:  Bronenosec 2015 Gazprom Swan 60 World Champion