After over 40 hours of racing across the 384 nautical mile course, just 3 minutes and 31 seconds separated the top two boats, the two Reichel/Pugh hundred footers.
The result is the race's closest finish in 15 years and sets the tone for the next few months of competition between Wild Oats XI and Black Jack as they trade blows all the way to Hobart in December.
Speaking after the race Wild Oats XI skipper Mark Richards said, "It was a good race and it's always satisfying to get to the finish line first but it's never easy, especially with a boat like Black Jack out there. It was good, beautiful racing, dead upwind the whole way – we did over 100 tacks but it was a lot of fun."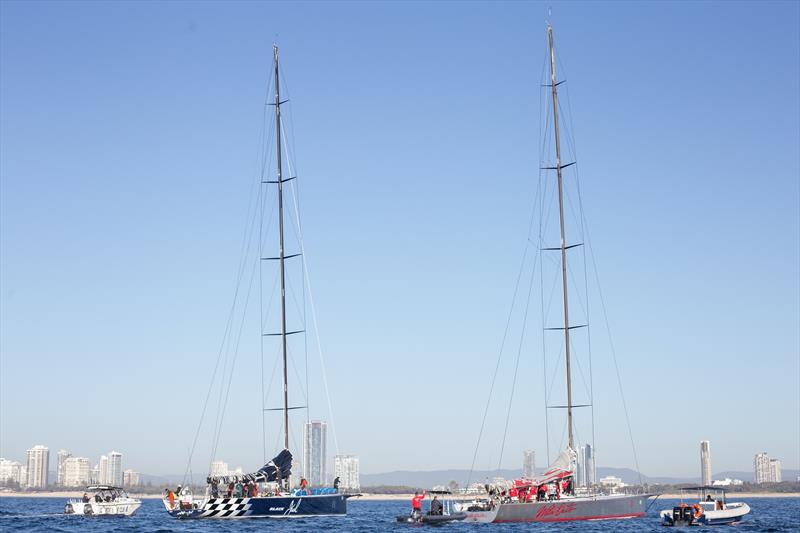 "It was a very challenging race, especially for the team. During the night we had a lot of variations in wind conditions so it got really tricky which meant a lot of gear handling and sail changes."
"We've done a few of these races upwind but this was the hardest by far. Just because the two boats were so close the whole way, it was so tight. It would have been great to watch."
"The pace from Black Jack wasn't a huge surprise, we were expecting close and we got close but that's what we're out there for. It was great racing and those guys on Black Jack should be very happy with their result. They didn't have much preparation time but they're great sailors and they put in a good performance."
"We'll be back against them next week and then as we look towards Hobart it's going to be very close racing. I think the Hobart this year is going to be one of the most exciting big boat fleets we've ever seen so should be good fun."
The racing continues in the Land Rover Sydney Gold Yacht Race with the remaining 54 boats of the fleet all battling up to the Gold Coast as they hunt for division and overall honours. Follow the race on the CYCA Yacht Tracker.