The show was by far, the largest to date with more than 63,000 visitors attending over 5 days. The event offered something for everyone with two levels of the new International Convention Centre (ICC) packed full of all manner of exhibitors supplying to the marine industry – from diving equipment to fishing gear, from toys to tenders and virtually everything in between. Cockle Bay also hosted a truly spectacular array of Australian and International vessels.
Amid its current expansion and development strategy the team from Gold Coast City Marina & Shipyard (GCCM), East Coast Australia agents for Seal Superyachts, were in town for the big show. The GCCM Crew were there to support the inaugural Ocean Club concept and speak with captains and owners of local and visiting yachts about their recent onsite upgrades and upcoming events.
Although there were many great Australian-built and international boats on display, there were only a couple of superyachts presented. Conversely and encouragingly, there were plenty of captains and owners wandering the docks and exhibitor optimism and consumer sentiment were high. Those involved with the first-ever Ocean Club, presented by Ocean Magazine – a lounge for owners and key clients – were excited with the results, connections and conversations had. The Ocean Club was co-sponsored by various luxury brands including Benetti, Execujet, Langton's Fine Wine and Analu Italian Interiors.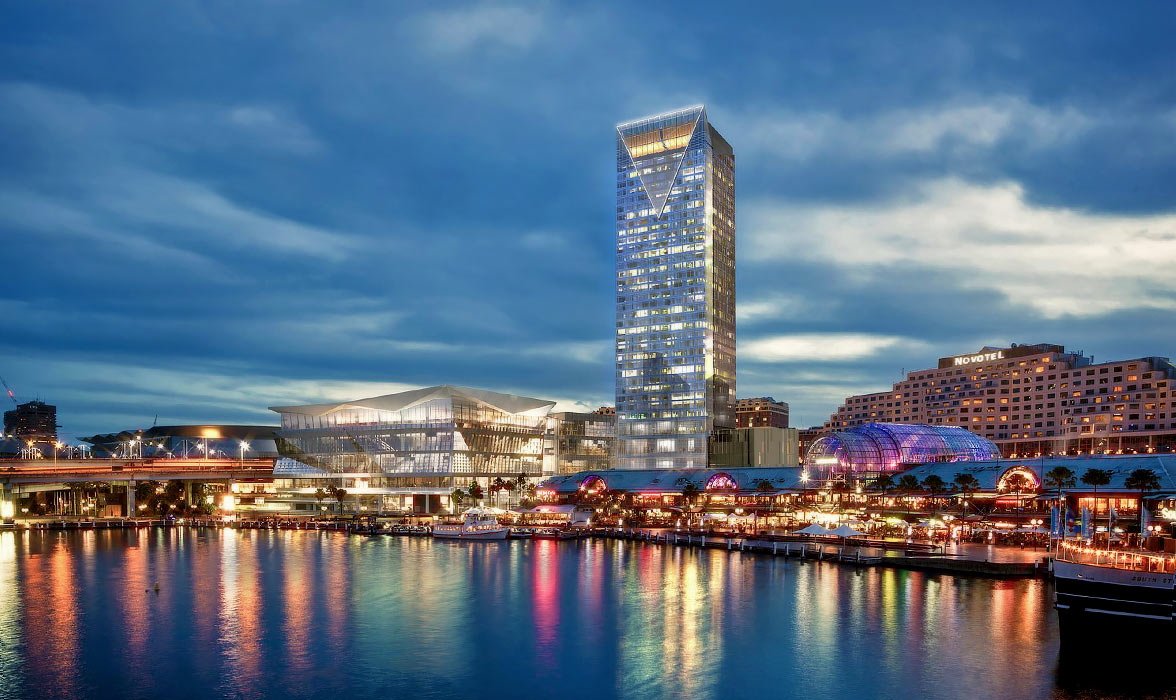 "It's been a really successful campaign for GCCM with some well targeted networking opportunities. Having said that, what it has also highlighted to us is the need for an event in Australia aimed at the big end of the market. This is a quality boat show yet there were clients in attendance who would not see the size of vessel they are chasing on display," explained Trenton Gay, CEO of Gold Coast City Marina & Shipyard.
The momentum in the Australian yachting market is escalating. In the last 12 months, some high-profile yachts have been launched for Australian owners – M/Y Hasna by Feadship and M/Y Cloud 9 by CRN which will make her international debut at the Monaco Yacht Show and M/Y Ghost II which was a drawcard in Sydney. Yacht ownership is on the rise as Australian personal wealth continues to increase. The international spotlight is also shifting to the Asia Pacific region as the latest destination for cruising, charter, refit and repair.
"GCCM is the largest refit and repair in Australia and we target everything from jet-ski's to superyachts. We are excited about the ever increasing number of vessels being sold in Australia," Mr Gay reported. "We are also very passionate about promoting the Asia Pacific region as alternative cruise and charter destination for the global superyacht fleet and that's why we launched the Australian Superyacht Rendezvous," explained Mr Gay.
In May of this year, GCCM hosted the inaugural Australian Superyacht Rendezvous with 16 yachts on display. The next Rendezvous will be held to conincide with the completion of the Commonwealth Games held on the Gold Coast in 2018 and is set to be even larger as the city swells with international guests.
"You can feel the energy in the Asia Pacific market. I conducted the survey for M/Y Ghost II when she arrived and like her owner, more people are looking to yachting for some much-needed fun and relaxation. This year's Rendezvous was a great foundation and I look forward to more activities which highlight the real benefits cruising in Australia can bring to a life well lived," said GCCM tenant, Sydney boat show attendee and industry personality, Joe Akacich of Blackpond Marine Consultants.
Riding this momentum, GCCM will be hosting the second Australian Superyacht Rendezvous from the 20 to 22 April 2018 at their facility in the heart of the Gold Coast Marine Precinct. It will be an opportunity for those visiting for the Commonwealth Games to view the yachts on offer in Australia for both charter and sale.
"It is the perfect opportunity for the Australian yachting community to come together and promote our incredible destination and yachts to an engaged and international audience," declared Mr Gay.
To express your interest in the 2018 Australian Superyacht Rendezvous, visit http://www.australiansuperyachtrendezvous.com.