TANKOA  M/Y SUERTE – Successfully launched in Genoa, Italy
TANKOA – the first boutique shipyard with a multi-cultural approach for yacht construction – has the pleasure to announce successful launch of its first yacht, TANKOA S693 – 69.30m.
Full photography and statement of the yacht will be available at Monaco Yacht Show 2015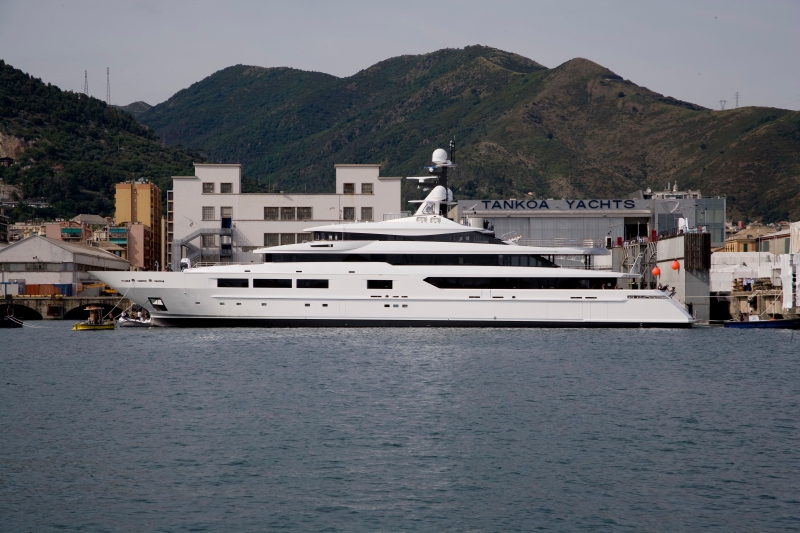 Tankoa Yachts and Yacht-Ology, Michel Karsenti's company, are pleased to announce impeccable launch of project S693 that will be now known as "Suerte". Built for one of Karsenti's loyal clients, construction of this first yacht of 69.30 meters has been carried out on schedule, notwithstanding the numerous upgrades decided by the client in conjunction with the shipyard.
Suerte will be officially introduced to the public and the yachting industry on the occasion of the 2015 Monaco Yacht Show.
The technical launch took place – along with first tests – on the 25th of June, 2015.
From July 1st until the end of the month, M/Y Suerte will undertake its sea trials, technical tests, stability tests, and all necessary Class endurance runs. Yacht will be ready for final delivery mid-August 2015.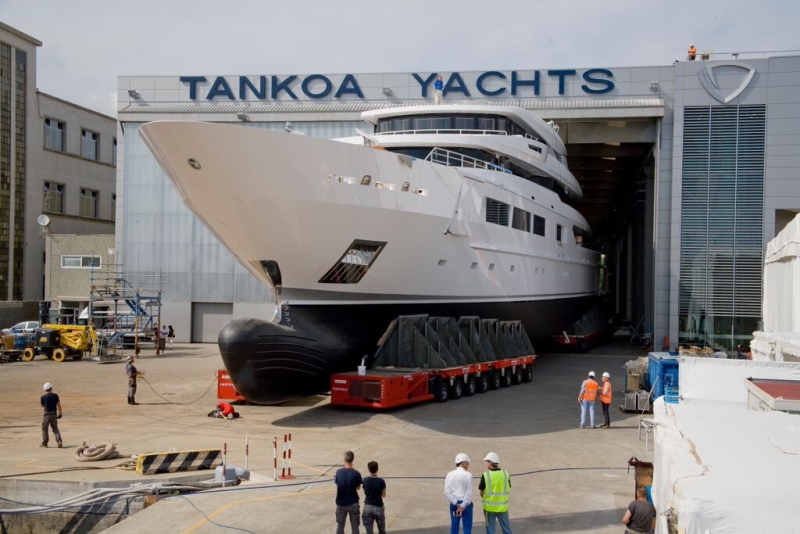 Celebration event
The launching of this first yacht in Tankoa's 70 metre series was celebrated on 1st July with a sit down dinner for 500 people gathering Tankoa's employees, subcontractors, suppliers, international brokers, designers and a selection of international journalists. The 500 guests arrived to the shipyard where a particularly original set up was in place inside our 100-meter dry dock with Suerte berthed right in front of it.
Soon to be released – Two new 53 metre models
During the Monaco Yacht Show and Fort Lauderdale International Boat Shows, Tankoa and Yacht-Ology will introduce the new 53 metre concept code names S531 and S532  – Two yachts with exceptional design by Francesco Paszkowski with asymmetrical main deck design for S531 and a full wide-body three suites main deck for S532.  These two yachts will offer the amenities of much large yacht in a package respectively at 740 GRT and 800 GRT.
For the full press release, download here:        
   TANKOA S693 MY SUERTE LAUNCHED July 15
For technical specifications, download here:    
   TANKOA S693 MY SUERTE Short Specs