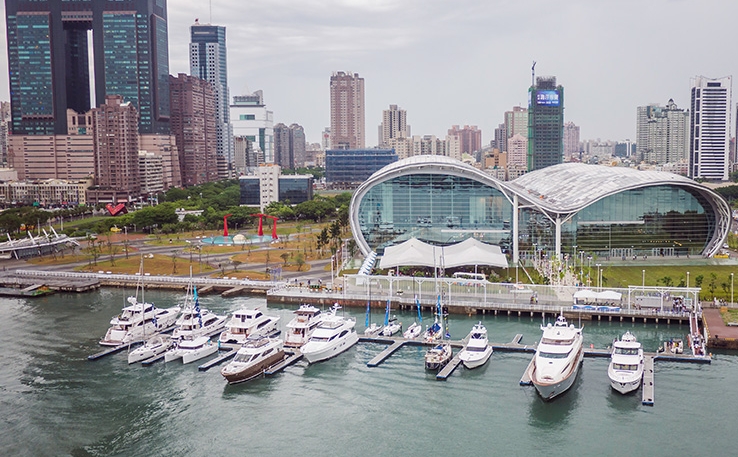 The first modern marine in Kaohsiung, Taiwan was a joint project between Superior Australia and the Horizon Group, who are headquartered in this major yacht building centre.
Scheduled to open in time for the inaugural Taiwan International Yacht Show, 8 to 11 May 2014, the marina, now known as Horizon City Marina, was commissioned October 2013, following an agreement made at the Sydney International Boat Show in July.
Phil Hudson, who has been with Superior for 10 years, five of those running the Middle East operations for the company, is the International Sales Manager for Superior and oversaw the Kaohsiung marina project.
Once Superior got the go ahead, John Hogan went to the site to measure up. Adjacent to the newly constructed Convention Centre, the site was disused commercial precinct and required many weeks of clean up prior to commencement of works.
For further reading, visit Taiwan's first Marina a Superior Effort