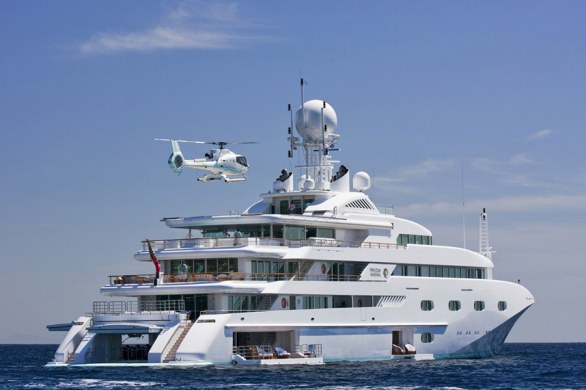 'We're over the hump.' 'We've turned a corner.' 'We're back in business.'
The numbers from the first half of this year back-up the words of so many brokers – the superyacht market has returned to health. A tally of 221 yachts over 24 metres have been sold in the first half (H1) of 2014, 51 more than the same period last year, and the highest half-year figure for five years. The April-May-June run of 45-50-46 was the best since our records began in 2009 and numbers have grown in all size brackets – although the biggest increase was in 30-40 metres, up 23.
'We're probably a month or two ahead of last year's pace as far as yachts sold year-to-date,' says Bob Cury, of Fort Lauderdale-based brokerage house Robert J Cury Yachts. 'There definitely used to be a seasonal effect – summertime would be slow – but it seems it's more of a year-round market now.'
"Not asking the eart"h
Price has been a key feature of H1's sales tally – although the part it has played is complex. The average size of yacht sold over the four years has stayed around 35 to 36 metres, but the average asking price has dropped by about a million euros every year – until this year, when it has stabilised at about the same level as 2013.
Read the full report by Caroline White here:  First half 2014 market report