Thailand Superyacht Agent Management Team
In the business of acting as agents for Superyachts since 1991, our Seal Superyachts team in Thailand have ample experience to handle all the demands and requests of busy yacht Captains and crews.  Our team of staff are familiar with handling unusual and difficult assignments and orders.  We are driven to deliver a first-class service, on schedule and without fuss.  We realise that the end objective is to ensure that owners and guests of yachts visiting Thailand, should be left with an unforgettable experience.  What ever it takes to meet these objectives, our Superyachts team in Thailand have the inside knowledge, experience and connections to get things done.  We fully expect to work long and unusual hours to meet our clients exacting criteria and agenda.
Adam Frost – Seal Superyachts' Founder and Managing Director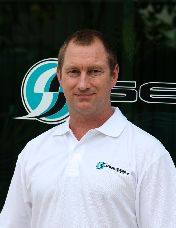 Adam Frost has been working in the yachting Industry for 25 years, based in Thailand, Myanmar and throughout Southeast Asia.  He is the co-founder of SEAL, a pioneering liveaboard diving and sailing company. Running this company has given Adam many years of experience, sailing and exploring the remote Islands Archipelagos of Southeast Asia, as a professional charter Captain.  This knowledge is the core basis of Adams competency in acting as agent for the worlds largest Superyachts, which are now visiting Southeast Asia and the Indian Ocean.
Today Adam is the Managing Director of Seal Superyachts Group, and the Managing Director of the Seal Superyachts group of companies.  Adam is also the Editor-In-Chief for our Superyacht Industry News section, and shoots with a Canon EOS 5D for our online media coverage.
"We are always striving to improve our services by meeting new suppliers, researching, and continually appraising contractors, as well as looking to bring in new products, equipment and provisions for our customers."
Click here to contact Adam Frost