[title_small title="Airline ticketing" /]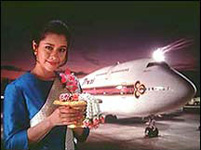 Using wholesale travel agents SEAL can book flights for anyone who wishes to spend time away from the yacht exploring Thailand or the rest of South East Asia.
In addition we can book international flights or make alterations to schedules for people returning home.
[title_small title="Banking facilities" /]
SEAL offers the following banking services:
Changing of travelers cheques

Inward bank transfers – these can be withdrawn in US Dollars or in local Thai Baht

Cash from Visa and Amex cards.
For your information, there is an Amex office in Phuket Town.
[title_small title="Charters" /]
If your Superyacht is available for charter whilst in South East Asia please let us know before you arrive. South East Asia is fast becoming a rival cruising destination for the Caribbean islands. The season in Phuket is from November until April, although there are certain limited areas where cruising can be enjoyed all year round.
If your Superyacht is looking for professional crew then SEAL can help you. We can supply experienced staff of all levels – Captains, Mates, Engineers, Chefs, Service Staff, and Deckhands – from around the world. Applicants are of all nationalities, including Asians, and the majority have South East Asian / Pacific experience.
If you are a professional and experienced crew member seeking employment onboard a Superyacht please fill out our Crew Application Form. There is no Registration Fee.
[title_small title="Cruise guides" /]
For those special trips when the yacht is hosting the owner or charter guests, having someone onboard with local knowledge can greatly add to everyone's enjoyment.
SEAL's cruise guides are all intelligent, courteous, and professional. English is their first language although some staff can converse in local dialects.
For an extra charge, it may be possible to hire one of SEAL' s directors – Adam Frost – who is exceedingly knowledgeable about sailing in South East Asia.
[title_small title="Chandlers" /]
There are several chandlers on Phuket island where spare parts can be obtained immediately.
When the required parts cannot be found in Phuket, SEAL can source parts internationally from many companies including:
3MAllen IndustriesAttwoodAWL Grip

Aqua-pro

Berdorfer Pumps

Blue Water Creations

Bomar / Pompanette

Broomwade

Buck Algonquin

Caterpillar

Centek Industries Inc

Conbraco

Dearborn CDT

Duracell

Fleetwood

Fram

Groco

Guest

Hubbell

Hynautic

Interlux Yacht Finishes

Jabsco

Kidde

L E West & Co Ltd

Lewis Marine Group

Marinco-AFIMarine EastMorse ControlsMusto

Northern Lights

Perko

Pettit Marine Paint

Polyform

Professional Mariner

Racor

Reverso

Safe Marine

Salisbury

Scandvik

Seaward

Sherwood

Sierra

Sterling Chemical Coatings

Taylor Made

Teleflex Marine

Tempo

Todd

Whitecap Industries Inc

Wilcox Crittenden

Woolsey / Z*Spar
[title_small title="Discounts on our adventure holidays" /]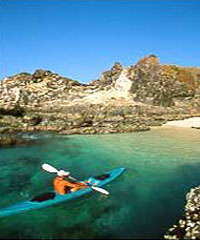 Long before SEAL (South East Asia Liveaboards Co Ltd) opened it's Superyacht Services branch it was successfully operating as a diving and adventure holiday company. Our holidays include:
The Captain and Crew of yachts which have signed up with SEAL's Superyacht agency are entitled to a 40% discount off all our holidays.
Visit www.seal-asia.com for more details.
[title_small title="Discounts on our diving courses" /]
SEAL is a PADI (Professional Association of Dive Instructors) 5 Star Centre and a BSAC (British Sub Aqua Club) International 'Premier' School.
The PADI courses that SEAL offers include Introductory courses, Scuba diver, Discover Scuba Diving, Open-Water Diving, Advanced Open-Water Diving, Emergency First Response, Rescue diver and Divemaster.
The BSAC courses on offer include Experience Scuba, Ocean Diver, Sport Diver, Dive Leader and Advanced Diver.
Our instructors are all highly qualified, friendly and professional and our pass rate is exceptionally high. Our policy is to keep to small classes – usually on a one to one or one to two ratio, ensuring close personal attention.
The Captain and Crew of yachts that have signed up with SEAL's Superyacht agency are entitled to an unbeatable 20% discount on all of our dive courses.
Visit www.seal-asia.com for more details.
[title_small title="Dive guides" /]
SEAL is a PADI (Professional Association of Dive Instructors) 5 Star Center and a BSAC (British Sub Aqua Club) International 'Premier' School.
We can provide highly qualified divemasters or instructors to join a superyacht trip in the area. There are books available but only somebody who has been diving in the area for a long period of time can let you into the real high spots of each dive.
[title_small title="Diving equipment rental" /]
SEAL is a PADI (Professional Association of Dive Instructors) 5 Star Center and a BSAC (British Sub Aqua Club) International 'Premier' School. All our equipment comes from reputable manufacturer's and is serviced regularly.
Full equipment (diving computer, wetsuit, BCD, regulator, mask, fins, tanks, weight-belts and weights) or individual pieces are available for hire.
[title_small title="Flowers" /]
Locally grown flowers include Birds of Paradise, Orchids, Roses, and Carnations. These can be purchased in Bunches or they can be put into arrangements of your choice.
With prior notice flowers can be imported in from Northern Thailand or flowers can be flown in Internationally.
[title_small title="Freight forwarding" /]
From urgent documents that need to be couriered to heavy freight no job is too small.
SEAL can arrange for freight to be picked up from the vessel and delivered to the destination of your choice. Whether it be a local or international delivery SEAL staff can advise and send your packages and documents by the most cost effective method available.
[title_small title="Fuel and lube oil supply" /]
Yachts over 500 gross tons can take on Duty Free fuel providing they check out of Thailand within 24 hours. SEAL can arrange for the delivery of Duty Free fuel to take place at Phuket's main port on the East coast of the island (Deep Sea Port).
For yachts that are under 500 gross tons SEAL can arrange for a fuel barge to come alongside. The maximum delivery is 90,000L's.
Lube-Oil can also be delivered direct to the yacht.
[title_small title="Helicopters / private aircraft charter" /]
Helicopters and aircraft are available for charter. They can take guests to both local and international destinations.
SEAL can also arrange landing permits at local airports (at the discretion of the airport) for privately owned helicopters and aircrafts.
[title_small title="Immigration and customs clearance" /]
There are many rules and regulations in Thailand which are very different to those of a Western culture and, if by some small chance they are written down, they are unlikely to be in English. It must also be noted that not all the immigration/customs people speak English/another language so unless you can speak Thai, communication can be very difficult. This, along with the heaps of paperwork, can make dealing with authorities very frustrating for visiting captains.
A SEAL representative will meet the yacht at any accessible place on the island. The captain can then sign all the paperwork and hand over all the necessary documentation needed for inward clearance. SEAL staff will then process the paperwork and all necessary documentation for the clearance. This will be delivered back to the yacht without the need for the captain or crew to leave the vessel.
[title_small title="Local Internet Connections" /]
SEAL can provide Local Internet access via landline or Mobile GPRS. The cost of connecting to the internet locally is much less than connecting to your overseas provider. Our local access kits will allow you to surf the web internationally and collect mail from your existing account. SEAL also has broadband available at our Patong office if you wish to connect your notebook to the internet to download large files or emails. SEAL also employs their own IT Staff that can help you with all your computer/network/Sat Com or Internet problems.
[title_small title="Laundry / dry-cleaning" /]
SEAL has accounts with the best laundries on the island. We can arrange to pick-up dirty laundry and return it to the yacht professionally dry-cleaned or washed and pressed.
[title_small title="Myanmar (Burma) entry permits" /]
The Mergui Archipelago in Myanmar (Burma) was closed to all foreigners for over fifty years. SEAL received the first permit to take tourists into the area in 1997 and negotiated for permission for the first Superyacht to tour the region in the same year.
We are now able to arrange entry permits for superyachts to visit this beautiful area which has been totally untouched by modern development. The whole area is alive with wildlife, flora and fauna. As part of the entry permit fee a Burmese guide will come on the trip. To compliment this it is also suggested that the yacht takes onboard one of the SEAL guides who can help with many issues from places to anchor to showing customers the best dive sites in the area.
In 1999 SEAL arranged for M/Y Battered Bull to visit the capital of Myanmar (Yangon). M/Y Battered Bull was the first private yacht to visit the capital. Yangon is a modern city that has still got a lot of visible colonial architecture; this along with the Burmese culture makes any stay a most enjoyable experience.
[title_small title="Provisioning" /]
SEAL can arrange provisioning in two ways: we can visit local shops and suppliers or we can order items from abroad.
Obviously high quality and low cost items such as seafood, pineapples, melons, mangos, sweetcorn, chillis etc can be purchased locally but many chefs prefer to use imported meat, cheese and vegetables. Meat is imported from Australia and New Zealand. Cheese, fruit and vegetables are imported from around the world. Please note that imported fruit and vegetables are ordered on a Friday and delivery takes place the following Friday.
Beer, spirits and soft drinks can also be supplied in various quantities; these items are reasonably priced and readily available. There is a lot of duty placed on wine and champagne, however, and these items are, therefore, very expensive.
[title_small title="Re-fit supplies" /]
Historically superyachts in South East Asia have visited Singapore or Australia when they require a refit. Recently though more and more yachts have carried out refits in at the Rattenatchi Slipway in Phuket.
Bigger yachts, such as M/Y Princesa Valentina, cannot get into the slipway but SEAL were still able to organise the refitting of two guest cabins while they were tied up at the local marina. Princesa Valentina also managed to carry out stainless and awning work while they were here.
SEAL knows and subcontracts the best craftsmen in Thailand and achieves results of the highest possible standard.
[title_small title="Traditional Thai dancers and bands" /]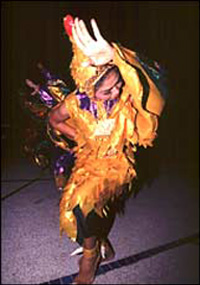 For special occasions – perhaps to welcome the yacht's owner or guests onboard – why not hire traditional Thai dancers and a band?
Thai ladies wearing traditional costume can also be organised to greet guests with a traditional Thai wai – a graceful prayer-like movement of the hands – and an orchid garland or corsage.
Dancers and musicians are available in different size groups. There can be anything from 7 – 40 members playing and dancing.
[title_small title="EPIRB & Liferaft servicing" /]
SEAL staff can arrange for EPIRBs to be sent away for servicing and battery changes.
Life rafts can be picked up and sent away for servicing/certification.
[title_small title="T-Shirts" /]
SEAL can arrange t-shirts or polo shirts in many colours (white, black, navy, turquoise, red, yellow, green etc) featuring a yacht's logo or any other design.
Locally produced, using machine embroidery or silk-screen printing, these articles are high in quality and low in cost.
Yachts around the world can take advantage of Thailand's first-class textile industry by sending their designs to SEAL. We will organise the quantity of t-shirts or polo shirts required and send them to a convenient address.
Baseball caps, coasters and silk scarves can also be stamped with the motif of the yacht.
[title_small title="Uniforms" /]
Purchasing uniforms in the Med or the Caribbean can be expensive. Thailand, however, is renowned for it's high quality, low cost textile industry.
SEAL can organise any style and size of crew day or evening uniforms with your yacht's logo embroidered on it.
We can also reproduce uniforms which have become worn and need replacing via the post. Just send us a sample of the uniform you wish to be reproduced and we'll send you back the quantity – and quality – you require.
[title_small title="Vehicle hire" /]
SEAL own high specification pick-up trucks which are available for self drive daily hire. These are rented out at a very competitive rate and include fully comprehensive first class insurance.
Alternatively you can hire an executive style Mercedes Benz, Mercedes minibus, Toyota minibus or a Cheroke Jeep with driver for when the owner/guests arrive.
There are also a full range of self-drive hire cars available on the island. We have contracts with several of the National rental companies; this means that we get a discount and, therefore, you get a discount.
[title_small title="Some of our most recent customers include:" /]
M/y AnatarticaM/y Lady ChristineM/y Le Grand Bleu

M/y Montigne

M/y Newcastle Explorer

M/y Pelorus

M/y Samax

S/y AnakenaS/y CiliamS/y Diamonds are Forever

S/y Liberty

S/y No Logic

S/y Perseus

S/y Yanneke Too