Explore the hidden beauty of the Mergui Archipelago
Myanmar (Burma)  has some of the most beautiful sailing grounds in Asia, and arguably the world.  The southern islands of Burma's Mergui Archipelago lie only one hundred and twenty nautical miles to the north of Phuket and directly west of the Thai border town of Ranong.  There are approximately eight hundred pristine and untouched islands opposite Myanmar's Tennasserim coast, forming one of the last remaining untouched paradises on the planet.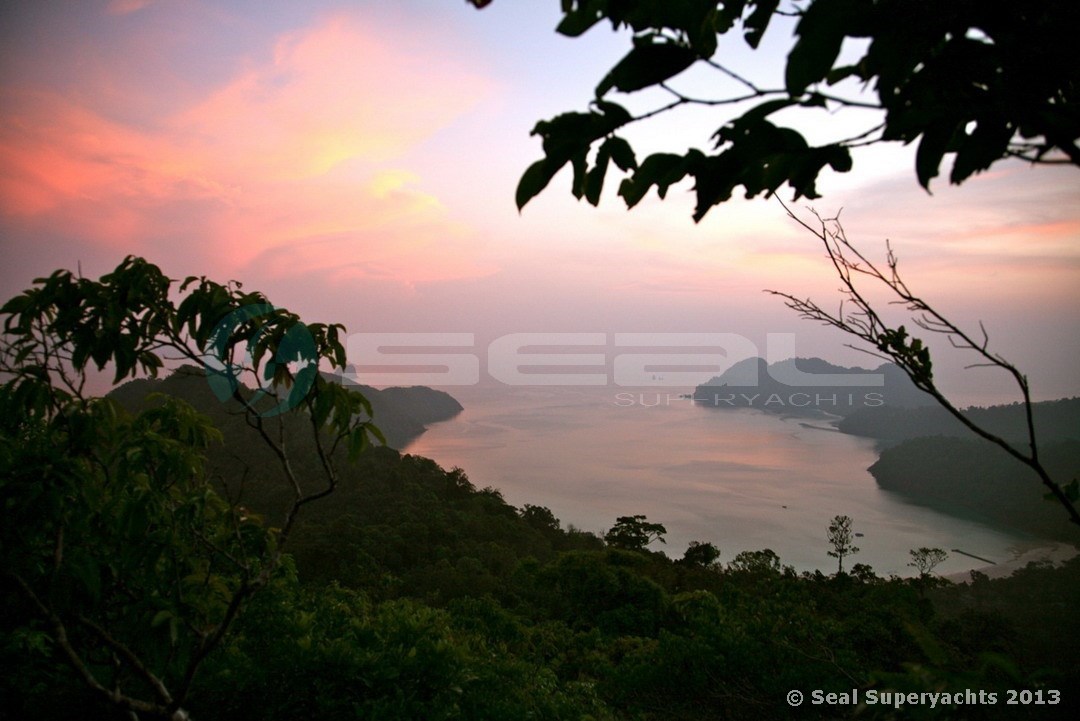 Flora and fauna is prolific on the islands.  Although impenetrable jungle prevents sighting of larger mammals, their tracks are plentiful above the high tide mark on the beaches of larger islands.  Macaque (pronounced ma-cak) monkeys and large monitor lizards are seen frequently on the beaches and rocky shorelines.  The larger islands are believed to support a wide variety of mammals and reptiles within the dense rain forests, although no formal study has been done since the turn of the century.  Crocodiles have been seen, and there has even been a suggestion that the rare Asian Rhinoceros might still survive on the larger islands.  There are literally hundreds of untouched anchorages in this southern Mergui group.
Of the over eight hundred Islands which comprise the Mergui Archipelago; there are only a few which are off limits, usually due to some navy and army bases on the islands.  Apart from these, all other islands are open to visit.  You will be able to cruise and stop where you wish, without hindrance from government authorities.  The area is extremely remote and virtually uninhabited.  There are a few fishing villages in the northern part of the archipelago, but generally one can expect to see very little boat traffic.  The Moken Sea Gypsies can also be found in the Mergui Archipelago; however they are shy and generally prefer to stay away from any visiting yachts.
To visit the Mergui Archipelago is a special privilege.  Very few places are left on this earth that are as unspoiled and as natural as this place.  The waters are clean and abundant in marine life, whilst the forests are stocked will flora and fauna.  We highly recommend a visit to the Mergui Archipelago as part of any yachts visit to Southeast Asia;  it will be the highlight of a cruise to this region.
[title_small title="Additional Resources:" /]

   7 Days in Myanmar Cruising Itinerary
   SEAL Superyachts Myanmar Brochure
[title_small title="Myanmar – Destination Video " /]
MYANMAR "Let the Journey Begin" Image Diplomacy – iD from Image Diplomacy – iD on Vimeo.