The Lighthouse Consultancy, providing 360° support for superyachts cruising the Indonesian archipelago.
[title_small title="Andy Shorten – Managing Director" /]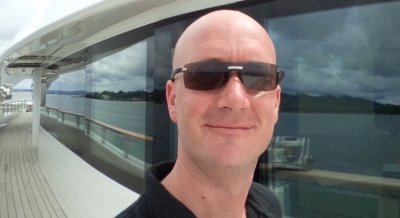 Having moved to Indonesia in 2002, Andy Shorten spent many years exploring and enjoying the natural wonders of remote Indonesia. With a history dedicated to marine tourism and managing dive liveaboards, he built and still owns Maluku Divers, a popular and successful dive resort in Ambon, in the Maluku Province in the east. Such experiences have set him in good stead for the logistics required for supporting yachts visiting Indonesia's remote cruising grounds.
A fluent Indonesian speaker, patient and a problem solver, Andy enjoys the individual challenges that yachts bring, and takes great pride in the integral role his team plays in what are usually cruise experiences of a lifetime for all involved.
[title_small title="Kerry Shorten – Provisioning Consultant" /]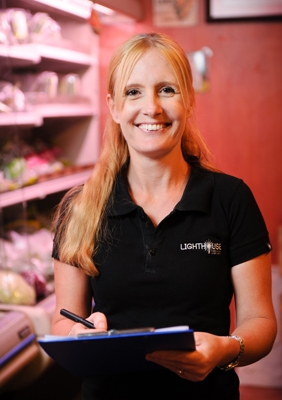 An avid foodie, Kerry loves food and cooking, and always has her eye out for new places to source the freshest and most unique ingredients to compliment the menus of visiting yachts. Solely involved in the provisioning side of the consultancy, Kerry provides direct and personal support to the Executive Chef and Chief Stew with drinks and floristry requirements.
Based in Bali, her straight forward advice, extensive knowledge and experience of multiple suppliers on the island, and expertise regarding the seasonal availability of provisions, quickly make her integral to efficient provisioning during any trip.  Kerry coordinates her team of sourcing and packing specialists implementing unique and innovative methods to ensure the provisions arrive as they are packed.
[title_small title="Made Suarsana – Chief Cruising Guide" /]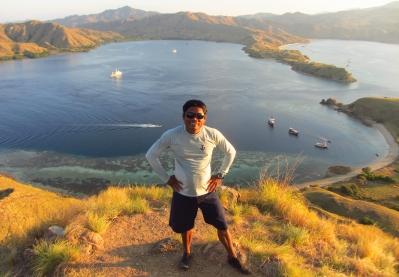 An incredibly experienced dive guide with over 7,000 dives throughout Indonesia, Made Suarsana is an extremely positive and sociable individual. His knowledge and enthusiasm are boundless, his interactions with crew and guests are always professional and when he's not guiding, Made looks for ways to pitch in and help the crew of any yacht he joins.
Made can help with itinerary planning, and always due to time in the field in Raja over the past 15 years, he has Plan B and Plan C up his sleeve for the benefit of all. Fluent in English and still willing to learn, Made brings great presence to any cruise.