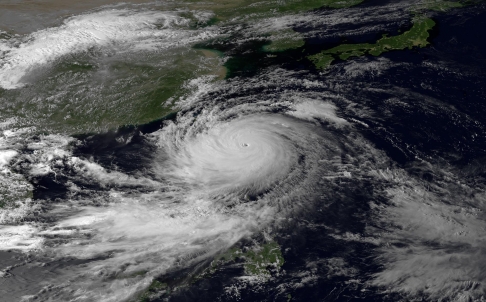 Hong Kong flights to be halted Sunday evening as super typhoon Usagi roars in
Hong Kong must brace for Usagi, strongest typhoon of year, Observatory warns.
Airlines Cathay Pacific and Dragonair announced Saturday they would halt all flights in and out of Hong Kong from 6pm Sunday, as Super Typhoon Usagi roared towards the city.  After brushing past the Philippines and Taiwan, the huge storm continued on its path towards Southern China, with forecasters predicting it will reach Hong Kong in the early hours of Monday morning.
The US Navy's Joint Typhoon Warning Center said that Usagi was packing sustained winds of 240 kilometres per hour (150 miles per hour) with gusts of nearly 300 kilometres per hour, making it the equivalent of a strong category four Atlantic hurricane.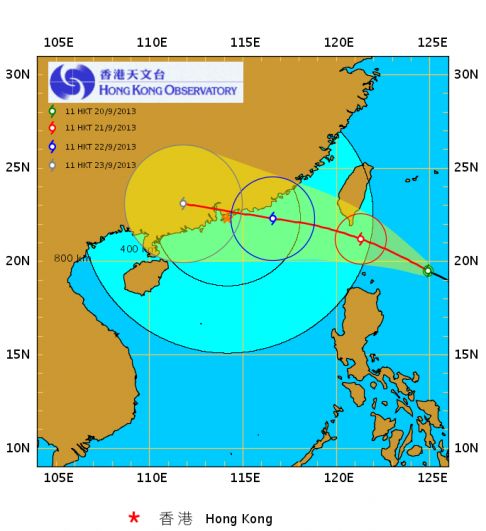 "It is the strongest typhoon in the west Pacific region this year," a weather forecaster at the Taiwan Central Weather Bureau said. "Usagi is this year's most powerful tropical storm by wind speed anywhere in the world," Cheng Ming-Dean, director of Taiwan's Weather Bureau added.
Read more here:  http://www.scmp.com/news/hong-kong/article/1312965/hong-kong-flights-be-halted-sunday-evening-super-typhoon-usagi-roars
Hong Kong Observatory Tropical Cyclone warning site:  http://www.hko.gov.hk/informtc/tcWarninge.htm