In a series of informative articles, we introduce you to our team of agents; letting them tell you their stories of adventure and how they have ended up living and working as agents to the Superyacht industry in such far flung and beautiful parts of our planet.
This month we would focus on Justin and Claire Jenkin of our Vanuatu office. This dynamic young couple is working wonders in welcoming yacht owners, crew and guests and to show them the highlights of sailing and exploring Vanuatu.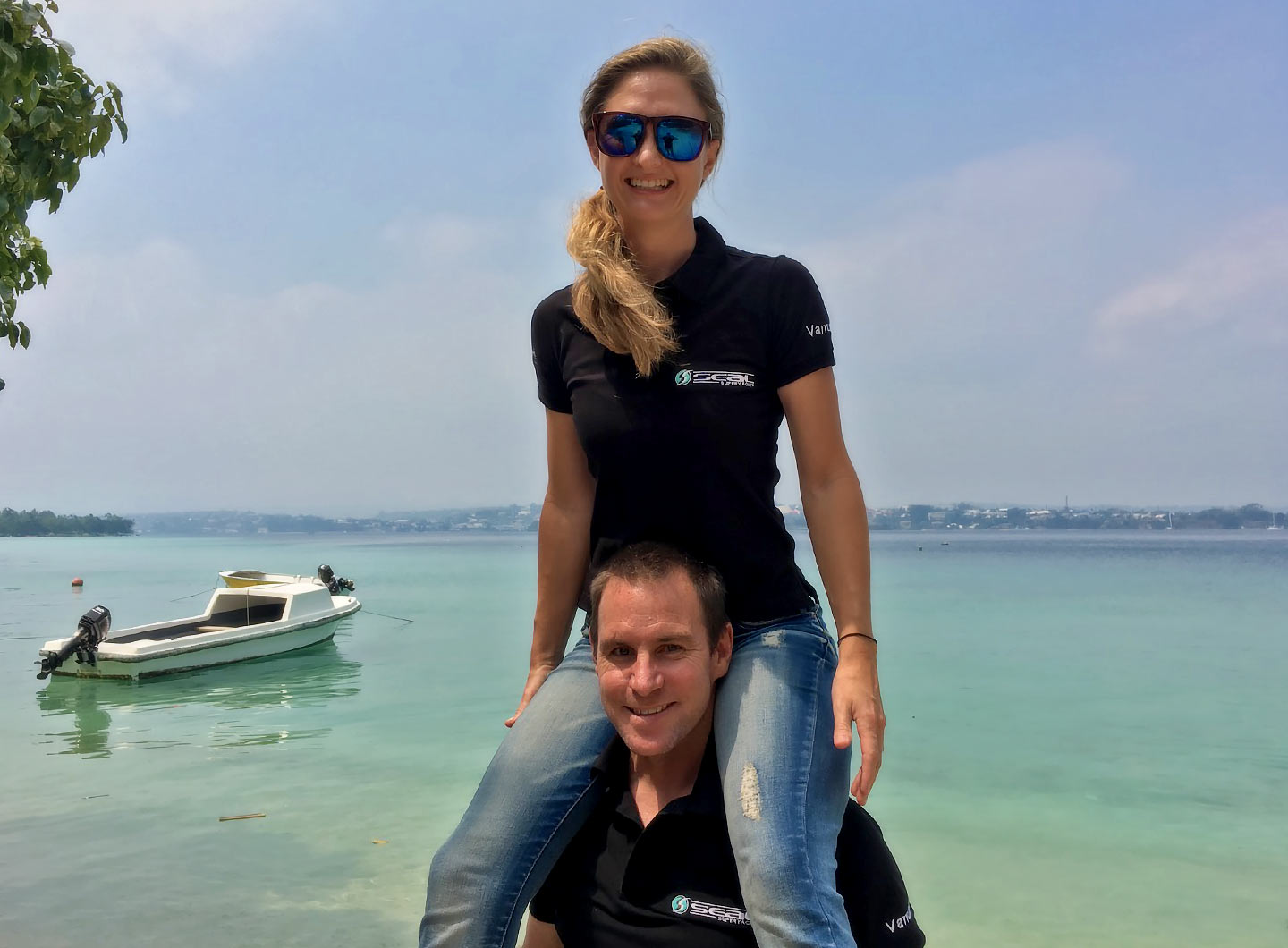 Seal Superyachts Vanuatu
Justin, tell us a little bit about yourself, how did you and Claire end up in Vanuatu?
I began my yachting career in 1989 in St.Maarten/ St.Martin, first working as a crewmember and then as captain on day charter boats going to St. Barth's and Anguilla. The superyacht industry (in the Caribbean) was in its infancy at that time.
I had my first superyacht day working gig on M/Y Lady Azteca (a 175' CRN) in January 1995. After doing some repair work on the yachts tenders, the captain and the first mate offered me a permanent placement on board. I thanked them but declined the offer, saying that I was a sailor and would rather work on a sailing yacht. A few months later I sailed across to the Mediterranean on a maxi but shortly after arriving in the Med I realized that was a dead end job!
I came to Vanuatu and started up a joinery and boatbuilding business with my family who had sailed their yacht across the Pacific and decided to settle in Port Vila.

Not knowing anyone in the Mediterranean I ended up going "home" to South Africa to work for my uncle on his Buchu farm. After two years in SA and not wanting to remain there, I came to Vanuatu and started up a joinery and boatbuilding business with my family who had sailed their yacht across the Pacific and decided to settle in Port Vila. I stayed in Port Vila for three years but really wanted to get back to sea to continue my captain's career in the superyacht industry. So off I went to Ft Lauderdale in 2000. Over the next 10 years I worked as captain on several superyachts first in the US/Bahamas, then the Mediterranean and Caribbean.
During that time and while on holiday in South Africa in 2005 I was introduced to Claire by a family member. I offered Claire a job as a Yoga instructor and interior crew on M/Y Lotus a 38-meter expedition yacht that I was running at the time. She accepted and here we are today…living in Vanuatu with our 3 children.
What made you settle there and how many years have you now been resident?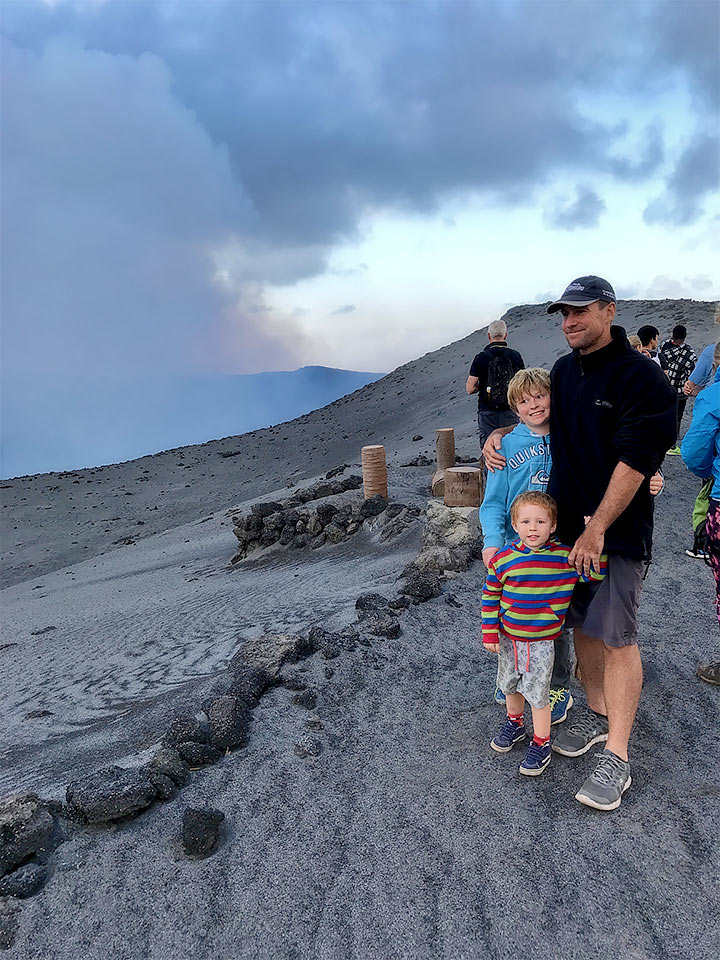 Life as a yacht captain was keeping me away from family for extended periods of time, which was not really working for us.
We began to think about where to settle and what to do.
Rotational work was one option or working ashore and starting a business.
We decided to open a yacht support business in Vanuatu. I was already a resident in Vanuatu, had some residential land here.
We wanted to live in a place where we were closer to our family. My family in Vanuatu and Claire's family in Brisbane.

We wanted to live in a place where we were closer to our family. My family in Vanuatu and Claire's family in Brisbane.
I have been a permanent resident and an investor in Vanuatu since 1997 so coupled with both of our families being close by it made sense for us to establish a home base here.
What would be the main attractions for Superyachts when visiting Vanuatu?
Stunning natural and raw beauty that is increasingly rare to find nowadays. Active and accessible volcanoes, unique cultural spectacles like; the Nangol (land diving), Rom Dance, Snake Dance, Numbas ceremony to name but a few. Inclusiveness. The people of Vanuatu are warm and welcoming, there's great diving, fishing and sailing, fantastic protected anchorages and 82 unspoiled islands to choose from.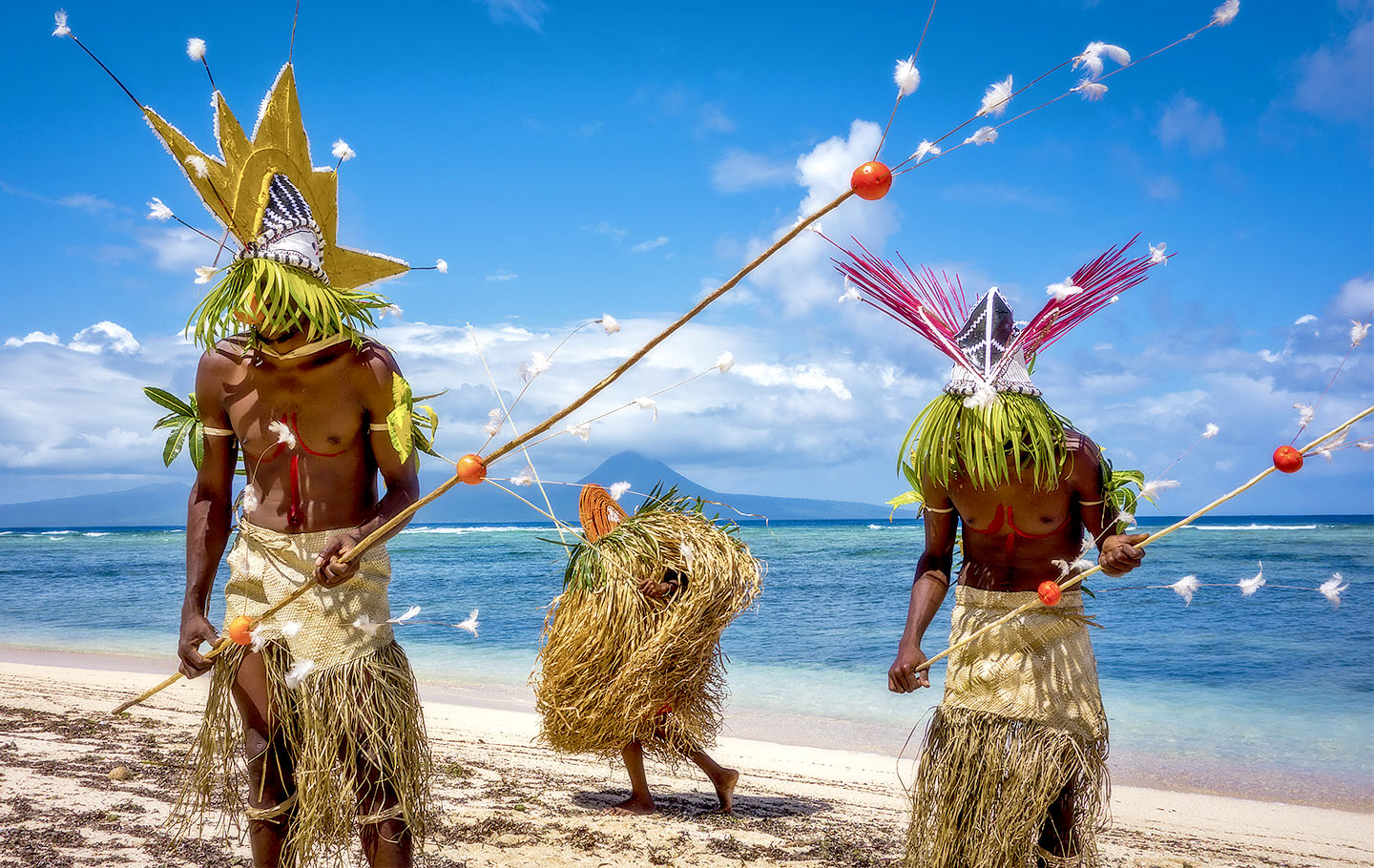 What is the main draw-card and what would you say is the one thing they 'must see or do' whilst in Vanuatu?
To meet us and let us show you Vanuatu. The whole Vanuatu experience is awesome. Most yacht owners and crew say that Vanuatu is the highlight of their Pacific cruising.
What would be the best months to visit Vanuatu?
The best time is early April to mid December. Outside of that time your trip could be interrupted by cyclonic activity. In saying that we have had several larger yachts visit us in Cyclone season and have had great hot weather and calm, windless days. Right now in December we have S/Y Eos with us and another large motor yacht scheduled in February.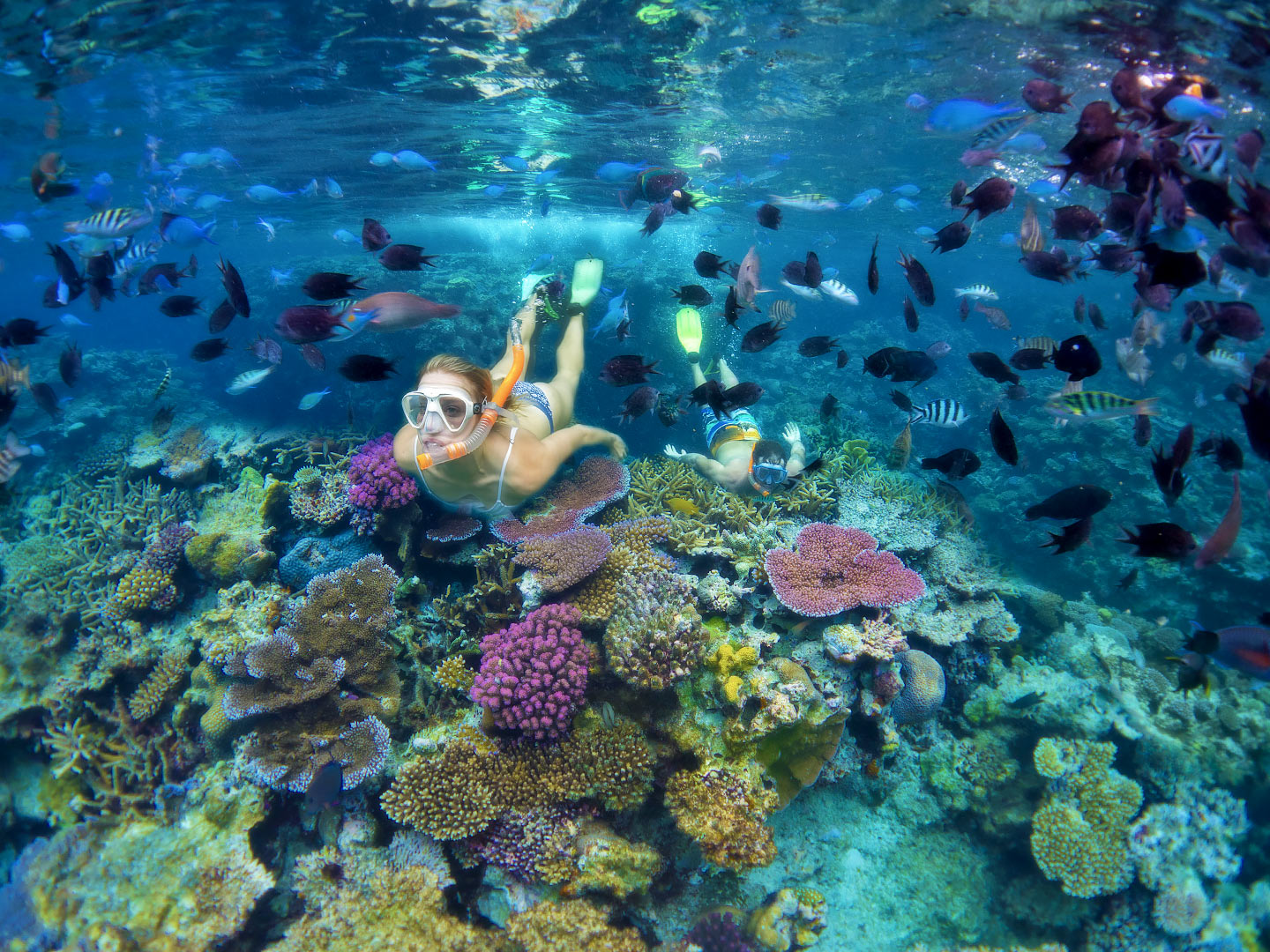 How is it during off-peak months?
Well there's not much yacht traffic From December to April. The weather is hotter but generally more calm days prevail during the summer.
In terms of being able to support Superyachts, how are the facilities these days? A brief rundown on any marinas/dock facilities, fuelling, chandleries, etc?

The country is developing all the time, particularly the main centers of Port Vila on the Island of Efate and Luganville on the island of Espiritu Santo. Both towns have infrastructure projects continually on the go to better support the development of tourism and general trade. We have the use of several private wharf areas in Port Vila where we can have up to 3 x 55 meter motor yachts stern to. We can arrange excellent bunkering in Port Vila and Luganville. The provisioning is very good in Port Vila and okay in Luganville. We usually send fresh supplies up to our customers in Luganville from Port Vila. There are several hardware stores in both towns with good supplies and in Port Vila there are also two well-stocked marine chandleries one at the Port Vila Boatyard and another large one just outside of town. Additionally we can airfreight parts/items pretty quickly from Australia, NZ and the USA.
Private jets can land in Port Vila and Luganville as the runways are long. We facilitate any arrivals or departures of private aircraft/VIP clients to ensure everything goes smoothly.
Would it be possible for a foreign flagged Superyacht to charter in Vanuatu? Any restrictions on this? Briefly explain government regulations.
Charter in Vanuatu is legal and a straightforward application process. This is how it works: The yacht needs to be a commercially compliant vessel with their own flag state. e.g. Australian, NZ, Cayman Islands, Malta, Marshall islands, St Vincent or Jamaica, or any other bonafide commercial yacht registration. The yacht must appoint a local agent. The agent then obtains, on behalf of the yacht, "a permit for a foreign superyacht to charter in Vanuatu". This charter permit is valid for 6 months in each calendar year. 12.5% VAT applies on the gross charter rate and payable by the agent, on behalf of the yacht, to the VAT department.
How is it with flying in Ship Spares and also fresh provisions, do you handle all that for visiting yachts?
We handle all this efficiently with our network of great suppliers in Australia and in NZ. VAT is applied on consumable items but ships spares are permitted to enter free of Duty and VAT.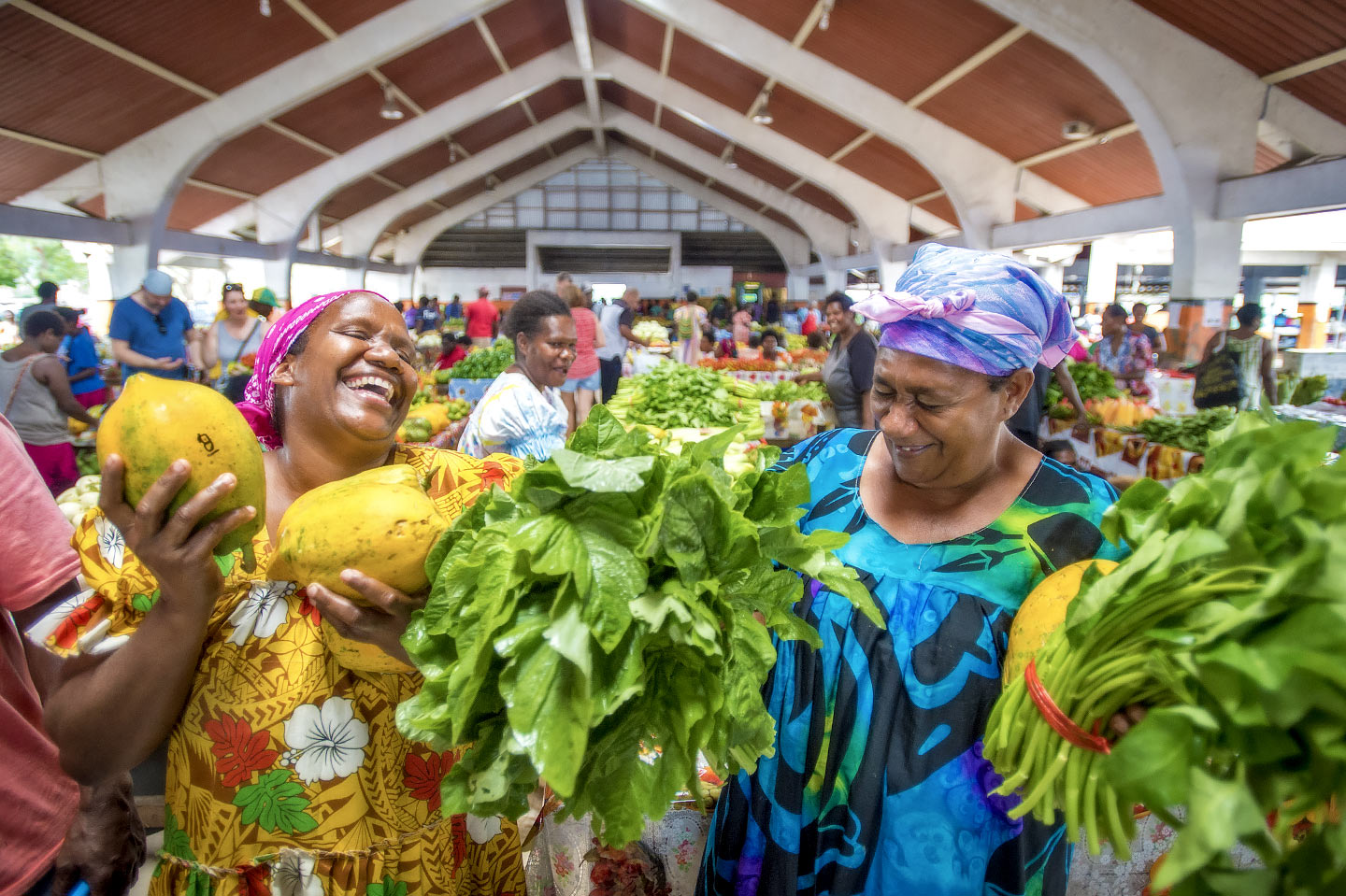 Are you seeing any year-on-year increase of visiting yachts to Vanuatu? And if so what would you put this down to?
Yes we are seeing an increase in yacht traffic. In general the whole region is seeing this increase. We put it down to; larger yachts travelling to more remote locations around the world, owners that want to explore new areas, new wealth emerging in the Asia Pacific region, businesses in the region are all working hard to promote the South Pacific locations and more yacht friendly regulations including new charter legislation existing in many countries in the region. i.e. Tahiti, Fiji, Vanuatu, New Cal, NZ and recently Australia.
What do you think it is that sets you apart from other yacht agents in Vanuatu?
We have unmatched and first hand local knowledge and experience and are experts in outer island superyacht travel and logistics. We have gained this knowledge over the past 7 years of working as yacht agents and yacht charter specialists in Vanuatu.
We have over 20 years experience as investors and residents in Vanuatu.
We have an excellent and large network of friends and family and partners that fully support what we do here.
Last but not least, we have spent over 10 years in the superyacht industry at the top management level before opening our yacht agency, which means we can relate to our customers needs. No one else in Vanuatu can claim the above combination that we believe sets us aside from any other local agent.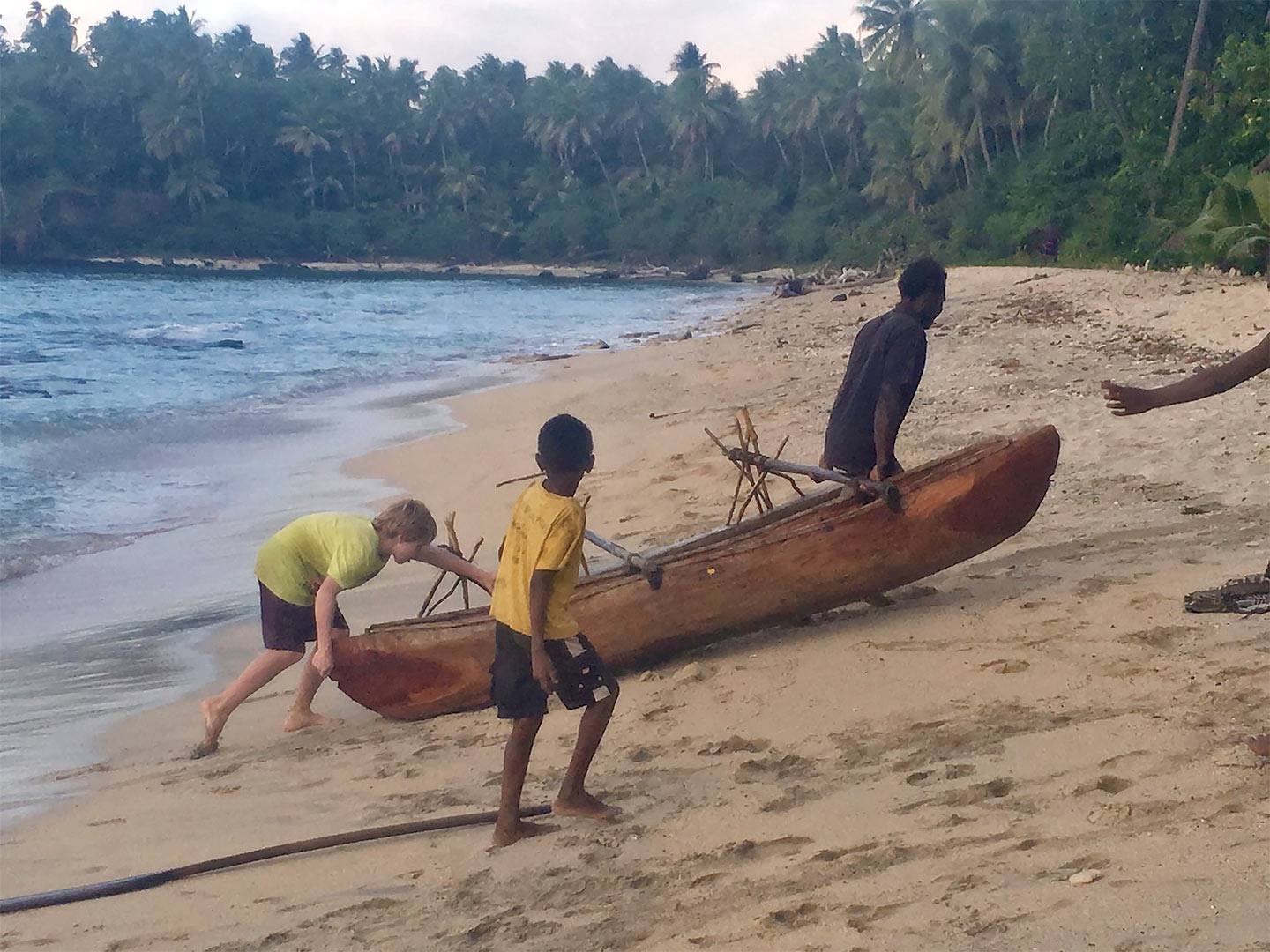 And finally looking to the future, what are your predictions in terms of increasing numbers of yacht visits and are there any interesting plans or government facility projects in the pipeline which would be of interest to yacht captains, owners?
We predict yacht numbers to increase over the coming years for the following reasons: more people are hearing about Vanuatu, the rest of the region has/is opening their doors to the superyacht industry, other more traditional yachting destinations are becoming more congested, The South Pacific is becoming increasingly viewed as a growing industry hotspot. Yachts are increasing in range and size making the region even more accessible to them. We are working closely with several Government departments at the moment and are highlighting our industry and the benefits of the yachting industry for Vanuatu's tourism industry to them. We are asking the various stakeholders to facilitate development that will support the growth of the superyacht industry here.
Changes can be seen already like Vanuatu's relatively new superyacht charter legislation. Current completed development projects that already benefit visiting superyachts are; the two new commercial wharfs which make it much easier for us to carry out our bunkering operations. We are also in discussions with government and local stakeholders about a marina development but would need to find investment partners for this.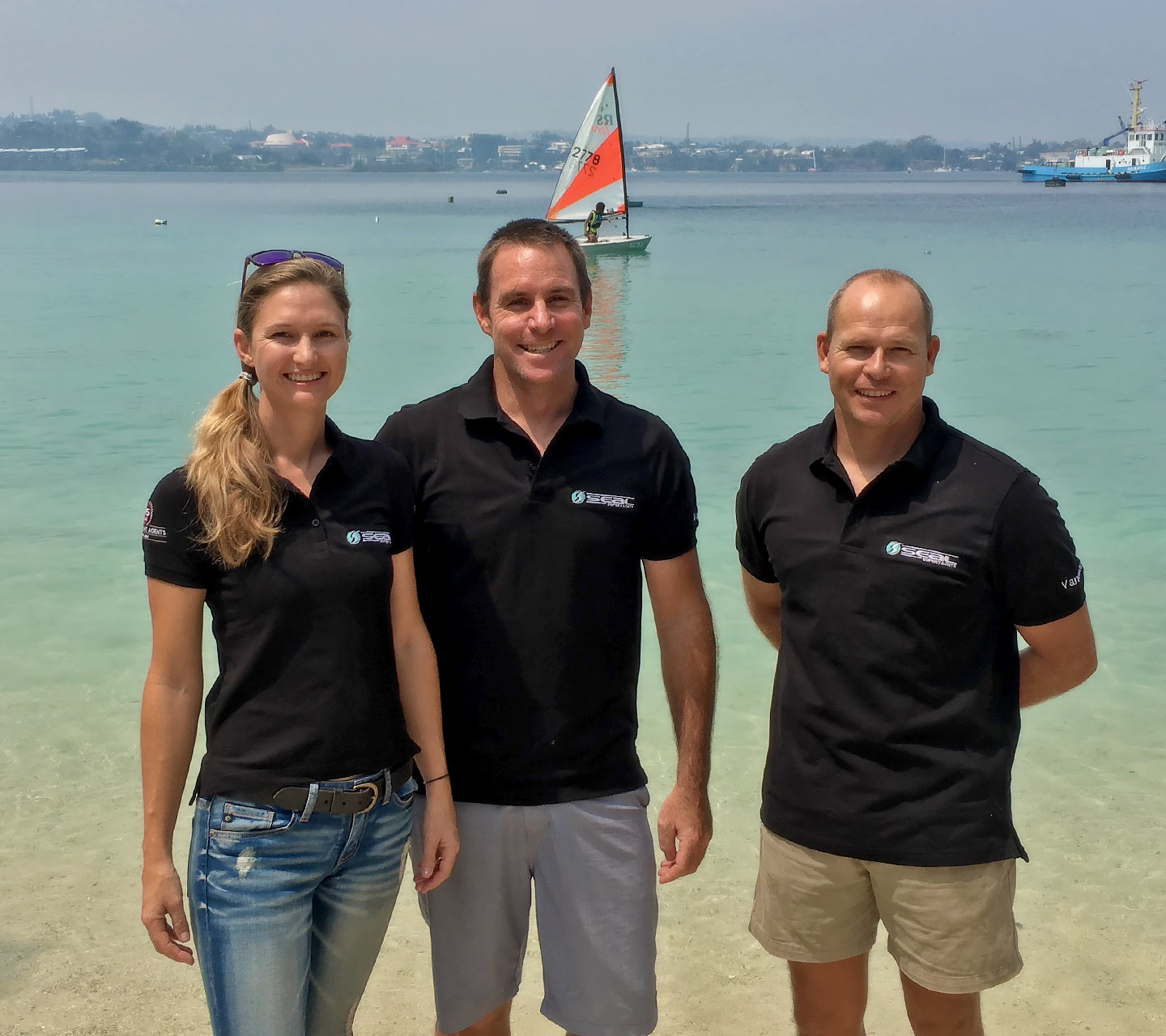 Footnote: Contact Seal Superyachts Vanuatu for detailed information about cruising around Vanuatu, superyacht charter regulations and about how we can support your visit. Principle agent Justin Jenkin has been proud to have acted as agent for many of the Superyachts which have come to visit.
Contact Justin Jenkin at vanuatu@seal-superyachts.com to discover more about the potential of cruising around Vanuatu.