Vollenhove Holland – Monday, 1 June 2015
​From Superyacht Times, by Maarten Janssen
Royal Huisman has just announced the appointment of Mr. Roemer Boogaard as Managing Director.  Formerly Executive Director of KNRM (the Royal Netherlands Sea Rescue Institution) Mr. Boogaard has served in various positions in the Dutch maritime sector throughout his career, including that of senior naval officer in the Royal Dutch Navy.
​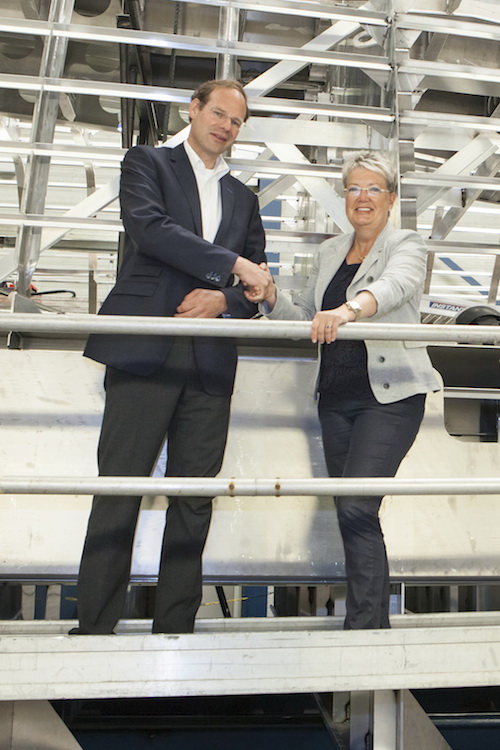 With expansion plans in mind, and after 10 years as Managing Director, Alice Huisman will assume the duties as Executive Director alongside Chairman and fellow shareholder Jan Willem Doeksen.  As of today, Alice will focus on business development, marketing and client relationships.  At the same time, she will be on hand to offer her successor advice and support based on her unique experience stretching over 35 years.
Alice commented this morning: "As many will know I have been serving as Managing Director for the past 10 years and, together with our new partners at Royal Doeksen, I am of the view that adding this highly talented and capable individual is the next logical step if we are to maintain and expand upon our past successes."
"I hope you will know me well enough to recognise that, when I say the time is right to appoint the next generation of senior management and take on a different personal role, I am doing so because I firmly believe in these changes.  They will provide me with the opportunity to focus more exclusively on our client relationships, while our expanded management team continues to drive forward operational standards and efficiency".
Read the full article here on Superyacht Times – Royal Huisman appoints new MD