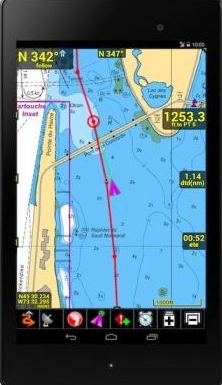 TECH NEWS – If you're an Android owner who feels like everything is built for iPhones, then this news from Northport Systems Inc. and Muskoka Tech Inc. is going to make you smile: Northport is expanding its chart support for Android mobile devices through the latest version of Muskoka's PathAway for Android.
Users with a Fugawi X-Traverse Cloud Passport now can access 82 products including the latest marine charts, weather information and topographic maps from multiple sources.
"Providing access to Fugawi X-Traverse, the world's largest repository of online charting, elevates our users' experience to a whole new level," Scott Northmore, president of Muskoka Tech Inc., stated in a news release. "We are very pleased to now officially offer this expanded chart portfolio to the market."
Read more details on how to download here on Yachting Magazine:    Feeling Adrift with Your Android?