Melaka Gateway – China and Malaysia ink deal for coastal development
KUALA LUMPUR: KAJ Development Sdn Bhd (KAJD), the master developer of Melaka Gateway, has signed a memorandum of agreement (MoA) with Powerchina International Group Ltd for a RM30bil joint investment to build and develop three islands that are earmarked for various tourism, commercial, property and maritime developments.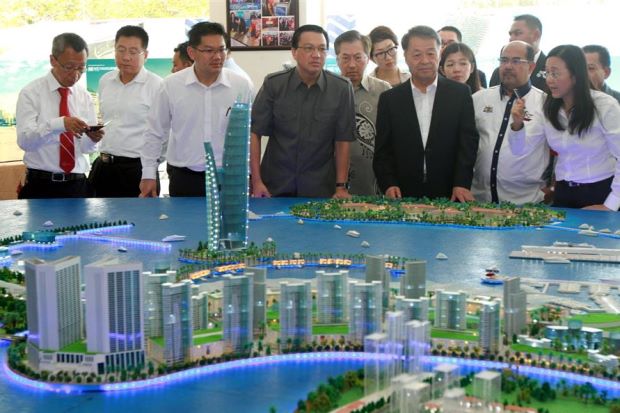 The islands will form part of Melaka Gateway, a tourism and property development project comprising three reclaimed islands and a natural island totalling 1,366 acres.
A joint statement issued by KAJD, Powerchina and the International Trade and Industry Ministry said the RM30bil investments would be made within two years from the date of the MoA. KAJD will remain as the master developer and project partner with Powerchina International on all matters leading to the investment, development and construction of Melaka Gateway.
As for the fourth island at Melaka Gateway, it has been designated as a container and bulk terminal, shipbuilding & ship repair services, and a maritime industrial park.
Read more – Star Online