Lamma marina may resolve shortage of berths despite strong opposition
Hong Kong – From China Daily by Timothy Chui
The reaction to a controversial plan to turn a southeast Lamma Island cove into a super yacht marina resort has divided sailing enthusiasts — despite a pressing need for berths in Asia's boating capital.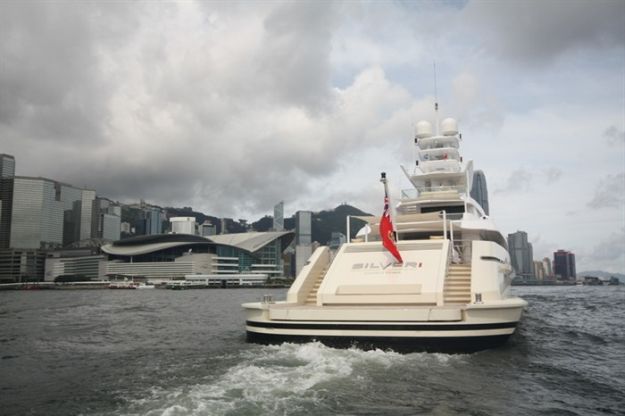 Support for the project among them is mixed. The Windsurfing Association of Hong Kong supports the city's first marina in 20 years, while Hong Kong Sailing Federation (HKSF) President Warwick Downes supports developing marinas elsewhere in the Islands District.
While sailing is often dismissed as a pastime of the rich, a dearth of berths exists. This is one of the main reasons why access to the sport is increasingly beyond those who are less affluent.
Surrounded by water, Hong Kong boasts 15,000 fishing and leisure crafts, according to Hong Kong United Dockyards' Todd Jeffrey. Yet only 5,000 mooring spaces are available throughout the city and its outlying islands. None of Hong Kong's small number of private and public marinas can accommodate yachts bigger than 100 feet.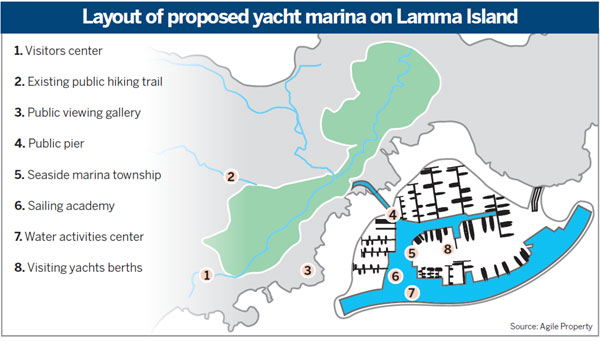 Despite controversy over the luxury marina proposed for Lamma, Wong believes the marina would be well received by those looking for a place to moor their vessels.
The island's geography also means good winds from all directions.
The marina at the heart of the plan would host 500 yachts of various sizes up to 100 meters or more, with a sailing academy, waterfront plaza and promenade open to the public.
Read the full article here:  Lamma marina may resolve shortage of berths