New Zealand billionaire Graeme Hart has ordered another mega yacht, just months after launching a new 400 million kroner ($78 million) one.
Marine industry website GCaptain says Hart has opted to build another giant expedition yacht using the same shipyard Kleven Verft, in Ulsteinvik, Norway.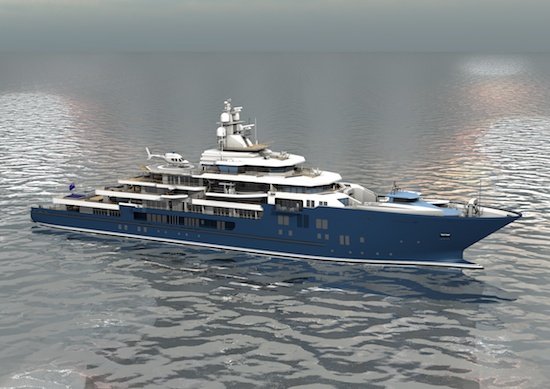 Kleven Verft says the new ship will be 10 meters longer than the just launched vessel Ulysses that is 107-metres long.
It gives Hart two ships longer than the Royal New Zealand Navy's two frigates.
GCaptain says it has been designed by Norwegian naval architecture firm Marin Teknikk in co-operation with Kyle Dick of New Zealand-based Oscar Mike Naval Architects.
"The vessel is to be equipped with a helicopter deck and hangar for helicopter," Marin Teknikk says.
Read more here:  Second Superyacht for Kleven Verft