GOLD COAST, AUSTRALIA: The first ever Australian Superyacht Rendezvous staged over the weekend at Gold Coast City Marina & Shipyard has been touted a major success in throwing a spotlight on the economic and tourism potential of the superyacht industry and the Asia Pacific as the ultimate superyacht cruising destination.
The marine industry – which has Australia's largest concentration of marine trades within the Gold Coast region – swarmed to support the inaugural event with organisers categorically confirming the event would become an annual happening.
The Australian Superyacht Rendezvous saw more than $150 million of superyachts gather for three events over two days including a yacht hop for tourism and events professionals, a VIP cocktail function for industry and political identities and a crew party that saw superyacht crews mix with sponsors and Gold Coast marine trade services.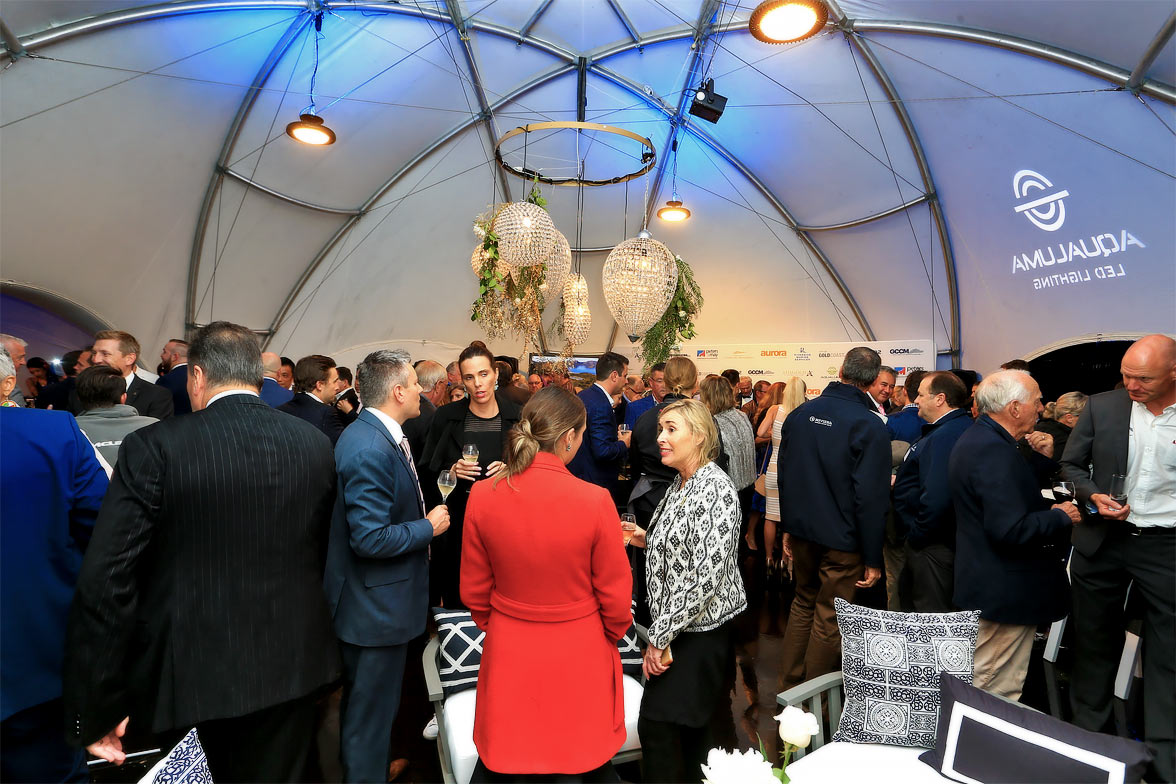 One of the key drivers for the event was to influence government policy to allow more superyachts into Australian waters by reducing taxation and customs restrictions that preclude these superyachts from visiting. Currently, a superyacht wishing to charter in Australian waters is taxed 10% of its value therefore making the cost of chartering here prohibitive.
Research from industry body Superyacht Australia shows that one superyacht can easily spend $2.5 million in a 12-month period which is equivalent to the economic impact and spending of an 1800-person cruise ship.
Trenton Gay, CEO of Gold Coast City Marina & Shipyard and organiser of the Australian Superyacht Rendezvous said in the lead-up to the 2018 Commonwealth Games, the event had achieved its first-year goal of cementing the Gold Coast's position as an Australian superyacht hotspot.
"The inaugural event was a huge and overwhelming success – beyond our wildest imagination. It highlighted what the industry can do when we all work together with a common goal and the scope for the future of this event is absolutely massive for Australia," Mr Gay said.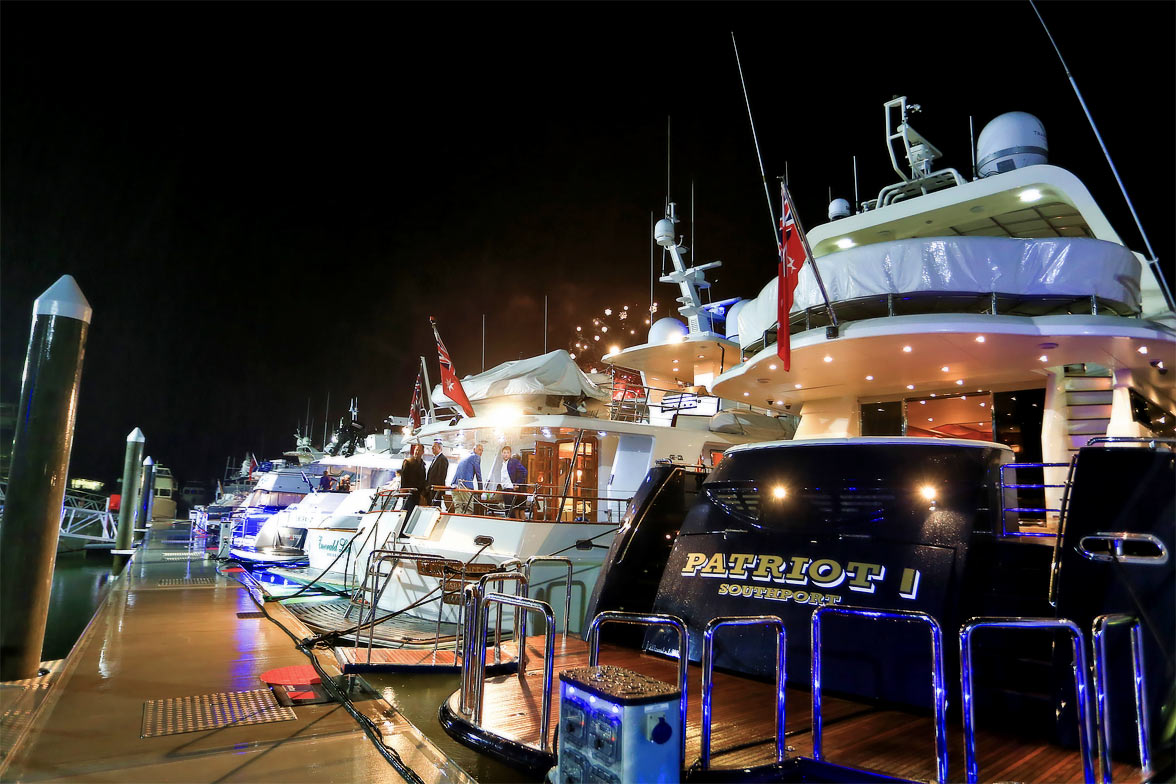 "The support from sponsors was incredible and the feedback has been unbelievable – we have already got people lining up to get involved in next year's event," he said.
MaryAnne Edwards, Chief Executive of Superyacht Australia said the Australian Superyacht Rendezvous was a true showcase of what the superyacht industry is about – the economic value, the lifestyle potential and the passion and energy of our industry players to drive future growth for the Australian economy.
The industry is willing and able to invest. We now need government to come to the party and this event has created a very strong platform to highlight the changes that need to happen in order for Australia to compete on an international level. MaryAnne Edwards
Founding partner and sponsor of the event, Carl Amor from global LED lighting success story, Aqualuma said wild weather was no deterrent for the strength, determination and lure of this industry.
"This is an industry willing to back itself – it would be nice for all sides of politics at every level to work together and back us by changing outdated legislation that is seriously impeding our potential for growth," Mr Amor said.
"As sponsors of the event we were extremely happy with the organisation and operations. Everything looked stunning – the dreary weather could not put a dampener on the amazing polish of the event and the outlook of 16 of Australia's most stunning superyachts was truly spectacular. We would definitely encourage like-minded companies to get on board for the next one," he said.
Another founding partner and sponsor was Aurora Logistics, the Australian subsidiary of Peters & May – considered the world's largest yacht logistics company. Aurora's Managing Director Jason Roberts said the Australian Superyacht Rendezvous was a fantastic event for Aurora and Peters & May to be a part of.
"The exposure and the quality contacts we received were outstanding," Mr Roberts said.
The first of the three events, the Yacht Hop, held on Friday afternoon, showcased the venue and partnership potential of superyachts for memorable event and holiday experiences to tourism, hospitality and events professionals. Guests met with captains and crews aboard the 16 participating superyachts to discuss the range of memorable experiences, affordability and opportunities that that exist with superyachts.
On Friday evening 200 industry, political and business identities gathered for a memorable night to acknowledge the economic potential of superyachts. Guests heard speeches from event organiser Trenton Gay along with Federal Member for Fadden, the Honourable Stuart Robert MP. The evening flowed on-shore and on-board yacht experiences such as gin and wine tastings, a flaming cheese wheel, DJ entertainment and fireworks.
Saturday saw 100 guests attend the Hawaiian themed captain and crew party with a spiced rum bar and ukulele duo where networking amongst crews and local marine trade businesses was the key priority.
Major event sponsors included Aurora Yacht Logistics, Adagold Aviation, Aqualuma LED Lighting, City of Gold Coast, Gold Coast City Marina & Shipyard, Peters & May, Riverside Marine, Seal Superyachts and Suez.
The host venue for the Australian Superyacht Rendezvous was the landmark Gold Coast City Marina & Shipyard – the largest facility of its kind in the southern hemisphere with a capacity for more than 50 superyachts at any one time. The marina is home to over 70 on-site marine-related trades and currently employs well in excess of 500 marine contractors.
Further information about the Australian Superyacht Rendezvous is available by visiting www.australiansuperyachtrendezvous.com
Footnote: Contact Seal Superyachts Australia for detailed information about cruising around Australia, superyacht charter regulations and about how we can support your visit. Principle agent Kevin Altera has been proud to have acted as agent for many of the Superyachts which have come to visit.
Contact Kevin Altera at australia@seal-superyachts.com to discover more about the potential of cruising around Australia.