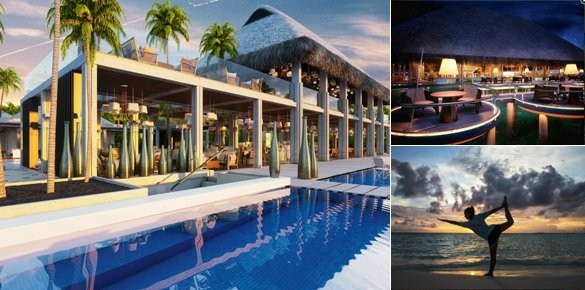 Guests staying at a new ultra luxury resort in the Maldives can enjoy access to the resort's very own superyacht.
Located on a previously uninhabited private island in the northern Noonu Atoll region of the Maldives, Velaa Private Island resort boasts over 40 private accommodations, comprising beach bungalows and romantic water villas, each with their own dedicated butler and swimming pool.
For yachting lovers, the resort's own superyacht means guests can arrange a spontaneous day cruise or an intimate dinner on board, prepared by the yacht's on-board chef.
For the complete story, including a photo gallery of images from this stunning luxury development, visit the full article on  Superyachts.com