Lursssen Has Launched Project Green – Bremen-Vegesack, Germany June 2014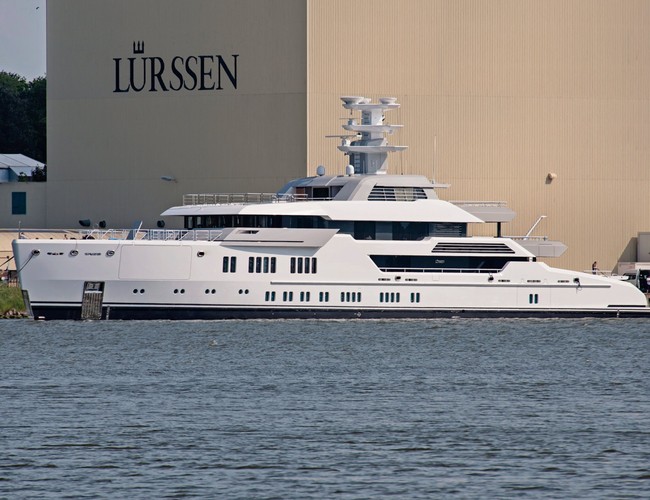 On the 27th of May 2014 Lürssen launched project Green on a magnificent sunny day! She will now enter the final phase of her construction and her delivery is scheduled for this fall.
Espen Oeino has given Green a very masculine appearance with strong character. With a length of 66 m and a beam of 11.90 m she accommodates all of the owner's requirements whilst still maintaining a very elegant appearance. Her interior, which is being installed right now, is designed by Reymond Langton.
For more information, visit Lürssen Shipyards