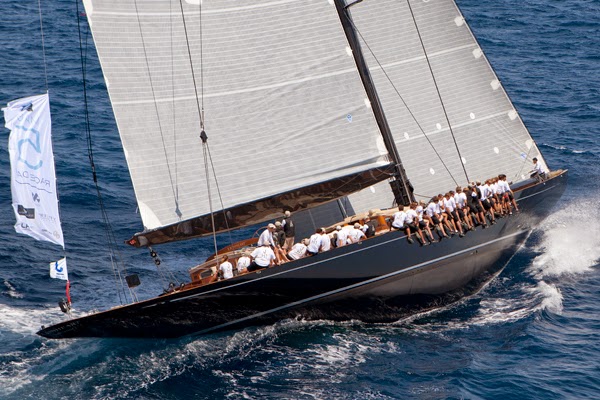 With a win in the fourth and final race, a fast 30 miles coastal course with over 20kts of brisk sea breeze back and forth across the Bay of Palma, Lionheart lift the trophy that they consider the season's most prestigious and hardest to win, triumphing in the five strong J Class at the Palma Superyacht Cup.
Having missed out on overall victory on the last race here last year when they could not recover from a poor start, this time Lionheart fought back from a modest opening to the first upwind and took the lead when they went to the far left of the upwind, making a big gain to lead Ranger around the first buoy.
From there they were challenged only when the breeze went soft at a leeward mark and the leaders compressed closer, but with excellent speed upwind and downwind Lionheart proved comfortable winners.
Image from Claire Matches.  Read the full story here at The Superyacht Cup site:  Lionheart are the pride of Palma