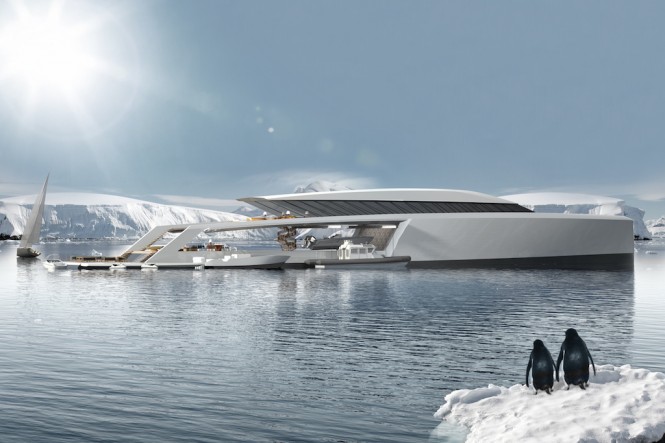 Monaco-based design studio, Pastrovich, has proudly unveiled their 4 New Unconventional Vessel Classes: Backpacker, Dressage, Freeride and Parkour, each representing a kind of Owner's personality.
The all-new 90m motor yacht X-KID STUFF concept belongs to the Parkour Class. Representing a seamless match to her owner, luxury mega yacht X-KID STUFF concept blurs the lines between absolute luxury and utility.
Pastrovich started from scratch with superyacht X-KID STUFF concept. Their mission is clear in their mind, the end result is outlined by the class of yacht chosen 'cool silhouette, unlimited exploration'.
For a further look at these conceptual, modern and freshly thought out approaches to superyacht design, read more here at Charterworld's site:  Latest 90m Parkour Class motor yacht X-KID STUFF concept by Pastrovich